The 2019 List
reverse chronological order
»Transit
»Outline
»We Have Always Lived in the Castle
»Those Who Leave and Those Who Stay
»The Story of a New Name
»Exit West
»Tenements, Towers & Trash
»My Life in Middlemarch
»The Feral Detective
»Middlemarch


The 2018 List
The 2017 List
The 2016 List
The 2015 List
The 2014 List
The 2013 List
The 2012 List
The 2011 List
The 2010 List
The 2009 List
The 2008 List


All-time favorites
Theft,
Peter Carey
JR,
William Gaddis
Winter's Tale,
Mark Helprin
Sometimes a Great Notion,
Ken Kesey
Moby-Dick,
Herman Melville
Martin Dressler,
Steven Millhauser
Housekeeping,
Marilynne Robinson
Franny & Zooey,
J.D. Salinger
Infinite Jest,
David Foster Wallace
Delta Wedding,
Eudora Welty

Honorable mentions: Paul Auster, Rick Bass, Michael Chabon, Charles Dickens, Stephen Dobyns, Neil Gaiman, Thomas Hardy, Graham Swift, Tim Winton.
The books of 2019


---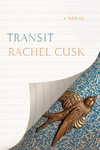 Transit (2016, Rachel Cusk)
Why I picked it: I liked "Outline" (see below).
What it's about: Novelist Faye is back in London, setting up her new life after divorce.
What I thought: The first one was a lot about being half of a couple; this one is a lot about being a parent. In fact, at a few points, I thought it was a little unsubtle about this theme — about certain difficulties in raising children, and the dangers that befall children. Or it could be that those were the stories just resonated most with me. There's also a lot about the chaos and the isolation that come with a life transition. Like "Outline," it's made up of interactions between the narrator and various people in her life, from a longtime friend to a long-ago boyfriend to the contractor on her house renovation.

---

Outline (2014, Rachel Cusk)
Why I picked it: I had heard good things about Cusk's Outline trilogy.
What it's about: A British novelist goes to Athens to teach a creative writing class.
What I thought: There's no real storyline but there are a lot of shorter stories, included in the 10 conversations that make up this book. The narrator doesn't explicitly say much about herself, but through her recounting of and reactions to the conversations the reader starts to see her story emerge. There is a lot on the themes of marriage and divorce, and women single and in couples.
I liked the way it kind of built up weightiness with the 10 episodes on this spare, clean structure, with a reserved prose style.

---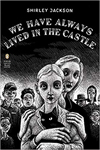 We Have Always Lived in the Castle (1962, Shirley Jackson)
Why I picked it: I put it on my list after I read "The Haunting of Hill House."
What it's about: Eighteen-year-old Merricat and her older sister Constance are living more or less contentedly with their ailing uncle, shunned by the townspeople, six years after the rest of their family died. The arrival of a cousin shakes up their isolated existence.
What I thought: I had assumed "Hill House" was considered Jackson's better book (because I had heard more about it) but I liked this one more. "Hill House" was, indeed, creepier, but I liked the Gothic strangeness of this one, and narrator Merricat is a great character.
All the way through I kept thinking what a great movie it would make — it's written very cinematically — but I couldn't remember ever seeing a mention of a film adaptation. Turns out there's one coming out in May, with Taissa Farmiga, Alexandra Daddario and, as weird Uncle Julian, weird Crispin Glover. If I were adapting it, I'd make Merricat a little younger, 15, maybe. I know she's supposed to be an odd girl, but it's hard to accept her as an 18-year-old unless we assume her to be completely mental.
Besides its cinematic nature, this one is notable as the most food-centric novel I've ever read.


---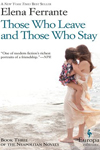 Those Who Leave and Those Who Stay (2013, Elena Ferrante)
Why I picked it: Third of the Neapolitan Novel series that starts with "My Brilliant Friend."
What it's about: In the early 1970s, Elena leaves Naples, marries, has children. Lila stays in Naples, and her life becomes even more chaotic.
What I thought: If I hadn't read the first two, I probably wouldn't have stuck with this one. From the start of the series, Elena isn't a really sympathetic character to me; it was the interplay/conflict between her and Lila that made for interesting reading, and in this one, there's a lot less of Lila. There's also a lot less of their Neapolitan neighborhood, which was one of my favorite things about the first two books.

---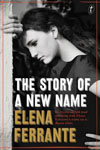 The Story of a New Name (2012, Elena Ferrante)
Why I picked it: Second book in the series that started late last year with "My Brilliant Friend," which I liked.
What it's about: Neapolitan girls Elena and Lila from their mid-teens to early 20s, in the late 1960s.
What I thought: I liked this one about as well as "My Brilliant Friend." It continues the theme of the girls' struggles against the limits imposed against them as young women from the lower class, even as they break some barriers academically (Elena) and economically (Lila).
What's next: Two more.

---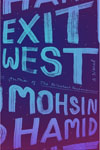 Exit West (2017, Mohsin Hamid)
Why I picked it: I know I was aware of this when it came out, and I thought, I read a lot about refugees already and, sympathetic though I am to their plight, I think I can skip this novel. Then, recently, two times in two weeks I ran across favorable mentions, and one was from Jonathan Lethem raving about it, so I put it on my list.
What it's about: Two young people meet just as the Islamic insurgency in their unnamed city is ramping up from somewhat restrictive to dangerous. After a few months, they decide to flee together.
What I thought: The description of the pre-refugee lives of Nadia and Saeed made me think a lot about what it must be like to see your life gradually and then suddenly became something so unfamiliar. In that way, it was like some things I've read/seen about the early days of the Holocaust — "The Plot Against America," or "The Pianist."
The writing style is a little like that of that of a fairy tale or fable, which makes sense when the big plot twist is introduced. (I have a sense that my limited audience is not that concerned about spoilers, but here's the boilerplate warning. Stop, or be informed.) There are portals all over the world, geographic wormholes that can spit you out halfway around the world. Nadia and Saeed pay someone to direct them to one of these doors. From that point it becomes somewhat magic realism, or maybe science fiction, portraying an alternative present or near-future in which sometimes unlikely neighborhoods are all of a sudden flooded by people fleeing war or poverty or natural disaster. The experiences of people other than Nadia and Saeed are recounted in vignettes — for instance, a young Mexican woman who had gone through a portal comes back through it to retrieve the child she had left in an orphanage when she went to find work.
Once it became less a social/political story and more about the evolution of Nadia and Saeed as a couple, it wasn't quite as interesting to me, but I still liked the speculation about how certain areas (including one I know well) might be very different if they were at the end of a portal.

---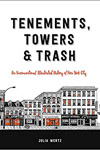 Tenements, Towers & Trash: An Unconventional Illustrated History of New York City (2017, Julia Wertz)
Why I picked it: Saw this in the library and recognized the drawings of an artist who does a lot of architectural/historical features for the New Yorker.
What it's about: Large-format book of mostly drawings of New York buildings, focusing on how specific buildings and blocks have changed over the decades.
What I thought: This is the kind of thing I really like, though I'm sure I would have liked it even more if I had more familiarity with New York. I like the way Wertz draws buildings and architectural elements. I'm less enamored of her cartooning and her prose. Many of the pages are paired drawings of a strip of three or four buildings in different decades. She sprinkles in essays on certain topics (punk rock, garbage collection, secret bars) that I found a little hard to read because 1) they were hand-lettered in all caps and 2) I was put off by her extremely colloquial description.


---

My Life in Middlemarch (2014, Rebecca Mead)
Why I picked it: I was rereading "Middlemarch."
What it's about: Mead, a big fan of "Middlemarch" since her teen years, writes about George Eliot's life and work and weaves in her own personal history and her evolving thinking about the novel.
What I thought: I'm glad I read this. It helped me come to grips with some of the elements of "Middlemarch" that kinda bugged me, and it has some enlightening passages about literature in general. It's much better than the only similar book I've read, "So We Read On," about "The Great Gatsby."

---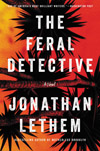 The Feral Detective (2018, Jonathan Lethem)
Why I picked it: I like Lethem's novels, particularly those that are a twist on the detective genre.
What it's about: New Yorker Phoebe comes to Southern California and teams up with a private detective to look for her friend's missing daughter among some strange encampments in the Mojave Desert.
What I thought: This is now my favorite of Lethem's novels except for "Chronic City." This one is a headlong tumble through a neonoir Southern California seen through the eyes of a New Yorker, bemused by things as quotidian as the In-N-Out secret menu and as far-out as the Integratron. (This follows. Lethem has been teaching since 2011 at Pomona College, in the endowed post once held (and declared a "lottery prize") by David Foster Wallace.) I kept thinking it was very cinematic in its imagery and its form, practically written as a screenplay. There's one scene in particular, in a raggy-ass collection of carnival rides out in the desert, that I could practically see unfolding. The novel starts right after the 2016 election and has as a subtheme the era of Trump, with its attendant alienation and tribalism.

---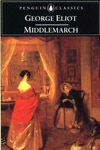 Middlemarch (1871, George Eliot)
Why I picked it: I read this one about 12 years ago, and found it somewhat tough going. Now, having had more experience with 19th-century novels, I thought I'd try it again.
What it's about: Intertwining stories about families in an English Midlands town around 1830, focusing on marriage and inheritance and reputation.
What I thought: It was much easier reading this time, but it still seemed pretty humorless to me — Celia I found funny, but that's about it. Oh, and the little woman who "makes noises like a beaver." Not that all novels, or even all 19th-century British novels, have to have be funny, but this one I found way too sober and serious all the way through. It was enlightening on the subject of a woman's social and familial role during this time; that's about the best I can say about it in the way of a recommendation. Glad I gave it another shot, though.
What's next: I read Eliot's "Silas Marner" shortly after I read this one for the first time. None of her others are very high on my list. If I live a long time I might eventually try "The Mill on the Floss."

---