The 2020 List
reverse chronological order
»Under the Greenwood Tree
»Howards End
»The Group
»Olive Kitteridge
»The Leopard


The 2019 List
The 2018 List
The 2017 List
The 2016 List
The 2015 List
The 2014 List
The 2013 List
The 2012 List
The 2011 List
The 2010 List
The 2009 List
The 2008 List


All-time favorites
Theft,
Peter Carey
JR,
William Gaddis
Winter's Tale,
Mark Helprin
Sometimes a Great Notion,
Ken Kesey
Moby-Dick,
Herman Melville
Martin Dressler,
Steven Millhauser
Housekeeping,
Marilynne Robinson
Franny & Zooey,
J.D. Salinger
Infinite Jest,
David Foster Wallace
Delta Wedding,
Eudora Welty

Honorable mentions: Paul Auster, Rick Bass, Michael Chabon, Charles Dickens, Stephen Dobyns, Neil Gaiman, Thomas Hardy, Graham Swift, Tim Winton.
The books of 2020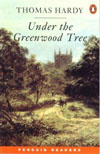 Under the Greenwood Tree (1872, Thomas Hardy)
Why I picked it: I have liked other of Hardy's novels — in descending order of preference, Tess of the d'Urbervilles, The Return of the Native, Far From the Madding Crowd, The Mayor of Casterbridge, Jude the Obscure. I thought I had run across a mention that "Greenwood Tree" was Hardy's own favorite, but now I'm wondering if it wasn't "The Woodlanders."
What it's about: The courtship of a young couple circa 1830 in Hardy's Wessex (southwest England).
What I thought: This is an early Hardy novel, and it's much different than those that came later. It's sentimental and humorous, with none of the dark tone I associate with Hardy. For me, it was too sentimental. The main characters are a rather uninteresting young man and an immature young woman (though she matures somewhat by the end of the novel). It's short, thankfully. I appreciated it most for its humor, some intentional* and some not**.
*When one character says of another's wife, "'Tis my belief she's a very good woman at bottom," and the husband replies, "She's terrible deep, then."
**There are multiple references to the "back hair" of women, which are quite funny if you interpret that as the hair on one's back rather than the hair on the back of one's head. I also laughed out loud when Dick is returning from "nutting" and encounters his beloved on a dark path: " 'Is it you, Dick?' 'Yes, Fancy,' said Dick, in a rather repentant tone, and lowering his nuts."
What's next: I might still read "The Woodlanders," but I hope it's not as sweet.

---

Howards End (1910, E.M. Forster)
Why I picked it: I hadn't read any Forster since "A Passage to India," and that was decades ago.
What it's about: Two sisters in early 20th-century London, and their dealings with a wealthy industrialist's family and a poor clerk.
What I thought: I had seen the Merchant-Ivory movie of "Howards End" when it came out, and in my mind it was apparently mixed up with "A Room With a View," because at first every new character I kept thinking, oh, is this Daniel Day Lewis? Eventually I straightened out which movie this was — Helena Bonham Carter, Emma Thompson, Anthony Hopkins — though I didn't have much recollection of the plot.
It's a good book. It occasionally gets a little talky, but that's mostly the sisters' dialogue, and it's in keeping with their earnest, emotional characters. That's tempered by a drily whimsical tone that occasionally bubbles into funny passages:
• "The niece was now mortified by innumerable chickens, who rushed up to her feet for food. She did not know what animals were coming to."
• "'A woman's been here asking me for her husband. Her what?' (Helen was fond of providing her own surprise.) 'Yes, for her husband, and it really is so. ... I offered Bracknell, and he was rejected. ... Oh, dear, she was incompetent! She had a face like a silkworm, and the dining room reeks of orris-root.'"
It was more modern than I expected, except perhaps in the matter of the marriage of two of the main characters. I had a hard time understanding why she married him, and stayed married, and I suspected that a lot of the reason was that it was 1910.
What's next: I'll put "A Room With a View" on the list, and I might want to reread "A Passage to India."
Movie? BBC did a 4-episode version a couple years ago that I'd like to see. Seems kind of odd casting that patriarch Henry Wilcox — the Hopkins role — is played by Matthew Macfadyen, who was barely 40 at the time

---

The Group (1963, Mary McCarthy)
Why I picked it: I've been running across mentions of it for years.
What it's about: Nine new Vassar graduates in the 1930s.
What I thought: I knew this came out in the early '60s, so I figured it was set in the '50s. It's not. It starts in 1933 and runs for six or seven years. Oddly, it even feels like it was written in the '30s. Except for one sex scene, it feels a lot more like Booth Tarkington than McCarthy's contemporaries on the best-seller list (Salinger, Bellow, even "Up the Down Staircase.") The attention to psychoanalysis and breast-feeding in particular feels really dated, and the whole tone is pretty melodramatic. The main events that befall the women are connected to the men who dump them or mistreat them. Maybe this is just accurate toward the time — that Vassar women in the 1930s ended up as overeducated wives and mothers rather than professionals — but it makes for kind of a pathetic narrative.
I found most of the women unsympathetic — not just the couple I assume I'm supposed to dislike, but everyone except the oddest duck, Helena.
So, yeah, no recommendation from me. And no desire to see the 1966 movie, though Sidney Lumet directed.

---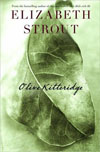 Olive Kitteridge (2008, Elizabeth Strout)
Why I picked it: It was very well-received when it came out, but I didn't find the description appealing — Olive sounded like a pretty odious person to me. But the HBO miniseries sounded good (Frances McDormand, Bill Murray, Peter Mullan), and now there's a book sequel, so I thought I'd give it a shot.
What it's about: A woman — wife, mother, schoolteacher — who lives in Maine. It ends in the 2000s, when she's about 75.
What I thought: I doubt I'll read the sequel. I know Olive is not supposed to be likable, and there is, I guess, a little redemption toward the end, but overall I found the book too bleak and depressing because of the way Olive treats people. It's written as 13 chapters, each of which could stand alone as a short story, and four of which include only a passing mention of Olive. I liked the writing style. I've had Strout's "My Name is Lucy Barton" on my list for a while; it doesn't sound like it's a barrel of fun, either, but I might still give it a try.

---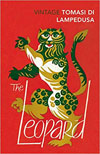 The Leopard (1959, Giuseppe Tomasi di Lampedusa)
Why I picked it: I had hastily and/or partially read it many years ago and wanted to do it right.
What it's about: A Sicilian prince in the later part of Italy's Risorgimento, when Sicily was united with the states of the Italian peninsula. What I thought: I think I almost spent less time thinking about the story than about 1) how this book came to be, and 2) how it came to me.
To take the second first, I have a vague memory of being assigned to read this in college -- I can picture the paperback copy I had — and I'm thinking it might have been for a historiography class I had in my first quarter a freshman. At any rate, not much of it stuck. I have a much stronger memory of seeing Visconti's movie, at an old Hollywood movie house. I think that must have been a 20th anniversary release, which would put it in 1983. I have recently been wanting to rewatch the movie and figured it would be good to read the book properly before I do.
On to the first matter: I started reading the book (this time) with the assumption that it was written in the early 20th century, maybe 50 years after the events described. And then at one point the narrator, in something of an aside to the reader, mentions traveling by jet. And I'm thinking, OK, there's probably a non-anachronistic explanation; I mean, Dickens' "Bleak House" (1852) mentions "a magnificent refrigerator." But I flipped to the front and, yep, this was published only three years before the movie came out. It got me wondering what was going on in Italy in the late 1950s that a book like this would become such a hit (and it apparently was, popularly and critically). That piece of history is something of a blank to me. I think my main source would be Elena Ferrante's Neapolitan Novels, which don't give many clues as to why Italians would be nostalgic for 100 years previous. Maybe that's what I was supposed to be figuring out in historiography class.
So, finally, the story. It's a lot less involved with specific historical events than I remembered. The reader can get by with a very basic familiarity with Garibaldi. It is more about the end of an era, and how the fictitious Prince of Salina — one of "the lions, the leopards" of that era — deals with it. I liked the prince, and I liked the sense of place and of a way of life. The narrative goes a lot quicker than I had expected. The chapter about the prince's last hours is perhaps the best depiction of death I've encountered except maybe "All That Jazz." I thought it could have ended right there but there's a coda about his daughters in their old age. I'm definitely glad I read this book
The movie: I rewatched it right after finishing the book — Criterion's three-hour Italian version. (Though almost all the actors were Italian and spoke Italian for the movie, Burt Lancaster spoke English, as did Claudia Cardinale, for some reason, and Alain Delon spoke French. The Italian version dubs those three. The shorter American version, disavowed by director Luchino Visconti, uses Lancaster's own dialogue and everyone else is dubbed.) It is a good and faithful rendition of the book, though it ends much earlier (to my thinking, an improvement). There were unexpected little touches from the book that aren't called attention to but add to the whole atmosphere — the cake called Triumph of Gluttony, the party urinals, the constant presence of the dog Bendico (who turns out to be quite an important character in the book). It includes a lengthy battle scene which was not in the book and which I don't think adds anything — it's the sequence that looks the most dated from a cinematic point of view. A good movie, and enhanced by my reading of the book.

---