The 2014 List
reverse chronological order
»What If?
»There Must Be Some Mistake
»In Sunlight and in Shadow
»Being Mortal
»Carsick
»In the Kingdom of Ice
»Coast of Dreams
»Train Dreams
»Sophie's Choice
»I Am the Messenger
»The Secret History
»Eyrie
»The Goldfinch
»Longbourn
»Madame Bovary
»Ulysses
»I Capture the Castle
»O, Pioneers!
»This Hallowed Ground
»South
»The Octopus
»Sons and Lovers
»The Woman Upstairs
»Townie
»North and South
»The Good Soldier
»The Dinner
»Why Read Moby-Dick?
»Blood, Bones, & Butter
»Driving on the Rim
»The Good Lord Bird
»& Sons
»The Ocean at the End of the Lane
»Light in August
»Elihu Washburne
»The Luminaries
»Rabbit Remembered
»Rabbit at Rest
»Housekeeping

Abandoned
»The Floor of Heaven
»Frog Music
»The Master and Margarita
»Gone Girl
»Midnight Rising


The 2013 List
The 2012 List
The 2011 List
The 2010 List
The 2009 List
The 2008 List


All-time favorites
Theft,
Peter Carey
JR,
William Gaddis
Winter's Tale,
Mark Helprin
Moby-Dick,
Herman Melville
Martin Dressler,
Steven Millhauser
Housekeeping,
Marilynne Robinson
Franny & Zooey,
J.D. Salinger
Infinite Jest,
David Foster Wallace
Delta Wedding,
Eudora Welty

Honorable mentions: Paul Auster, Rick Bass, Michael Chabon, Charles Dickens, Stephen Dobyns, Neil Gaiman, Thomas Hardy, Graham Swift, Tim Winton.
The books of 2014

Favorites
1. Train Dreams, Denis Johnson
2. Eyrie, Tim Winton
3. South, Ernest Shackleton
4. I Capture the Castle, Dodie Smith
5. Driving on the Rim, Thomas McGuane

All 39 books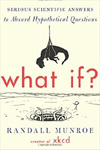 What If? Serious Scientific Answers to Absurd Hypothetical Questions (2014, Randall Munroe)
Why I chose it: I like Munroe's comic xkcd.
What it's about: Scientific extrapolation of a few dozen questions, such as How much Force power can Yoda output? and What would happen if you were to gather a mole (unit of measurement) of moles (the small furry critter) in one place?
What I thought: Alex declared this one awesome after listening to much of it with me in the car. I liked it a lot. I admit I didn't stick with every step of the mathematics on some of the more complex answers, but it was both entertaining and enlightening. I actually learned a lot about science. Just a few days after listening to How close would you have to be to a supernova to get a lethal dose of neutrino radiation? I heard a radio show about science in the movies that used a neutrino scenario from the movie "2012" and I knew enough about neutrinos to say, "But that makes no sense!" I think my favorite one was What would happen if you built a periodic table out of bricks made of the actual elements?

---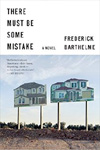 There Must Be Some Mistake (2014, Frederick Barthelme)
Why I chose it: On the free table. It got decent reviews. I liked Barthelme's 1983 collection "Moon Deluxe."
What it's about: A man in his 50s, recently divested of his wife and his job, drifts through a nocturnal life not without its pleasures in a Galveston Bay condo community. He is attended by four women: his college-age daughter, his ex-wife, an intriguing neighbor, and his best buddy / former co-worker.
What I thought: I liked this one — the characters and the dialogue, and the odd happenings in Forgetful Bay that punctuate Wallace's meandering days and nights. One synopsis I came across before reading this book made it sound like Wallace attempts to solve a couple of suspicious deaths, but it's not a mystery. People he knows dies, and he wonders about the circumstances, but his investigation doesn't go much beyond that. The events are more of a backdrop to Wallace's investigation into how he ended up where he is and where he wants to go from there.
What's next: While sorting out which of my previous Barthelmes were Frederick and which were his late brother Donald, I ran across a description of "Double Down," a book by Frederick and another brother, Steven, recalling how they gambled away their inheritance. That sounds pretty good.

---
In Sunlight and in Shadow (2012, Mark Helprin)
Why I chose it: Because I liked "Winter's Tale."
What it's about: Paratrooper Harry Copeland returns from World War II to Manhattan, where he takes over the luxury leather products business of his late father. He falls in love with Catherine Hale, a rich beautiful young actress, and mobsters try to ruin his company.
What I thought: That I stuck with a 700-page book despite having little attraction to the story, the characters or the plot is testament to 'Winter's Tale.' I think I felt I owed it to Helprin for the delights of that other book Actually, for about the first half, I was thinking that 'Sunlight' is so huge there was plenty of room for it actually to get into a groove. A couple places where I was just about to hang it up, it seemed like something was starting to happen. And then that thread would be dropped, characters wouldn't be seen again.
'Winter's Tale' actually wasn't strong in the plotting department. It was more like a collection of anecdotes. Its overriding strength was the creation of a strange, beautiful set of worlds. The setting of 'Sunlight,' in what seems to be a realistic New York of the late 1940s, precludes that opportunity. The characters border on caricature. Harry and Catherine, in particular, are high-minded super-humans forced to deal with base villains. More than once, I was reminded of 'Atlas Shrugged.' One of the points where I thought I saw an interesting angle starting to emerge: Harry has a chance meeting with his high school crush, now a young widow working as a clothing repairer. Aha, I thought, this was foreshadowed by Catherine's role in a play about a love triangle; Harry is going to throw over the rich heiress for the poor girl. But as soon as the thought came into my mind I knew that couldn't happen, because Harry's adoration of Catherine has been presented as a pure inviolable thing, one of the many acts that make Harry so much better than everyone else.
Apart from the occasional funny bit of dialogue, I found little to recommend this one. Now that I have put in words my feelings about it, I'm a little embarrassed I stuck with it.

---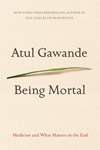 Being Mortal: Medicine and What Matters in the End (2014, Atul Gawande)
Why I chose it: I like Gawande's writing in the New Yorker about medical ethics and public health.
What it's about: Aging and end-of-life issues including physical decline, living arrangements, medical care, decisions about dying.
What I thought: This wasn't new territory to me, because of an end-of-life project I helped with at work a couple years ago. It seems this has suddenly become the big social-familial issue for a lot of people slightly older than me — I've seen a lot of writing recently by people whose eyes were opened by their parents' deaths. I agree with Gawande that most people really don't think about what expectations they have of aging. His book should be a kick in the butt to people who haven't put their preferences in writing. My suspicion is that it takes multiple kicks to get most people to that point.

---
Carsick: John Waters Hitchhikes Across America (2014, John Waters)
Why I chose it: Sounded like a fun read, given Waters' good-hearted mix of innocence and loucheness.
What it's about: Sidelined from moviemaking by a change in economics, Waters pitches a book project — he'll hitchhike from Baltimore to San Francisco and chronicle the trip.
What I thought: I was disappointed. The first big hurdle for me was his long "novellas" about possible best outcomes and worst outcomes — his imagined dream and nightmare scenarios. Once he got past those and onto the real trip, the episodes fell into a sort of sameness, the main differentiating factor being whether he was recognized or not. (The one rumination that stuck with me was on his realization of how those with even minor celebrity are treated different from the rest of us.) A good journalist would have known what he could get from the drivers to help his story, but Waters seemed too self-conscious or too kind to use them that way. He apparently didn't even like taking notes in front of them.

---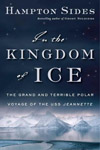 In the Kingdom of Ice: The Grand and Terrible Voyage of the USS Jeannette (2014, Hampton Sides)
Why I chose it: After reading Shackleton's "South," I put a couple more Antarctic accounts on my list. I figured that before I took on another of those, I should balance it with an Arctic expedition.
What it's about: The 1879-81 North Pole expedition of the USS Jeannette and her crew of 37.
What I thought: It took hundreds of pages until the Jeannette steamed out of the Golden Gate. This is, I have gathered, the current fashion in historical writing: detailed build-ups with extensive detours onto tangents. In this case these included the 1871 Polaris expedition, the Centennial Exposition, John Muir, Thomas Edison's arc lamps, the maps of August Petermann, the state of newspapering in the 1870s and the introduction of tennis to the United States. On the one hand, I was getting a little impatient. On the other, I wondered if the expedition itself would seem a little tame after all this dashing about.
Once they hit Alaska, though, I liked the book a lot better. And once they were off the ship and staggering about Siberia, it was positively gripping. (I had deliberately avoided looking up the outcome, though I knew it definitely qualified as ill-fated.) I didn't like it as well as "South," which had the advantage of Shackleton's own perspective and stoic, thoughtful voice, as well as of a certain single-minded focus.
What's next: I have "The Worst Journey in the World," Cherry-Garrard's story of his experiences on Scott's Terra Nova Antarctic expedition. It would have to be bad, indeed, to beat the Jeannette's, especially since Cherry survived.

---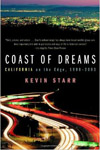 Coast of Dreams: California on the Edge, 1990-2003 (2004, Kevin Starr)
Why I chose it: The one I had not yet read of Starr's eight-volume California history series.
What it's about: The main events and trends in the state in the decade-plus leading up to the gubernatorial recall.
What I thought: When this one showed up out of sequence (between Starr's 1940s and Cold War volumes), I figured it for an attempt to capitalize on the national spotlight in the immediate aftermath of the recall. Some chapters did invoke a mental image of Starr shaking out folders of newspaper clippings. Also, of the eight books, this is the one I felt like I learned the least from — though that is largely because I not only lived in the state during this time but was working on a daily newspaper, so there's very little in these years that I'm not familiar with. But, even as I sped through the chapters I was less interested in rehashing (Enron), I found enough in it to grab onto. Where I wasn't getting any new insights or analysis, it was kind of a kick to remember some of these episodes.
Next: If Starr, who is now 74, fills in with 1964-1990, I will definitely read that book / those books. I don't feel like there's any huge missing piece in my California reading at this point, although Mike Davis' "City of Quartz" is still on my list.

---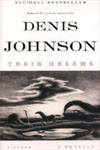 Train Dreams (2011, Denis Johnson)
Why I picked it: I liked Johnson's "Nobody Move" and I really liked "Already Dead." And this one had the added attraction of historical underpinning, being about a man in the Idaho Panhandle in the first part of the 1900s.
What it's about: Robert Grainier comes back to town after a stint of railroad building to find that his wife and child are gone, presumed dead, after a forest fire. He returns to their home site and lives out his life there, largely on his own.
What I thought: I really liked this book. It's a novella, pretty much a collection of scenes connected by themes of fate and ghosts and dogs. There was something beyond just the setting — something in the spare language and inward-turned characters — that reminded me of "Housekeeping," one of my favorite books. It also has passages that are hilarious. Here the protagonist is driving to town a man suffering from a gunshot wound.

Grainier now felt they'd chatted sufficiently that he might raise a matter of some curiosity to him. "Mrs. Stout, your boss's wife there. She said your dog shot you."
"Well, she's a very upright lady — to my way of knowing, anyways."
"Yes, I have the same impression of her right around," Grainier said, "and she said your dog shot you."
[Peterson changes the subject to the weather, and they discuss it for a couple paragraphs. Grainier again broaches the subject of the shooting. Peterson again puts him off, and they discuss the advisability of slowing the team for the comfort of the injured man. Grainier tries a third time.]
"I don't see how a dog shoots a gun."
"Well, he did."
"Did he use a rifle?"
"It weren't a cannon. It weren't a pistol. It were a rifle."
"Well, that's pretty mysterious, Mr. Peterson. How did that happen?"
"It were self-defense."
Grainier waited. A full minute passed, but Peterson stayed silent.
"That just tears it, then," Grainier said, quite agitated. "I'm pulling this team up, and you can walk from here, if you want to beat around the bush. I'm taking you to town with a hole in you, and I ask a simple question about how your dog shot you, and you have to play like a bunkhouse lout who don't know the answer."

This book was a finalist for the fiction Pulitzer in 2012, a year no prize was given. (The other finalists were "Swamplandia!" and "The Pale King.") I certainly think it's as good as some of the other recent winners. I also would recommend the audiobook version, read by Will Patton, who sounds very much like the actor Richard Farnsworth in both his voice and his phrasing. I liked thinking of Richard Farnsworth reading it.
What's next: I know I shouldn't rule out books on this basis, but I'm disclined to put on my list Johnson's most acclaimed novel, "Tree of Smoke," and his new book, "The Laughing Monsters," because of their settings — Vietnam and the Congo, respectively. The other two Johnson books I liked were set in Northern California.

---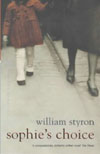 Sophie's Choice (1979, William Styron)
Why I picked it: Why I picked it: I was looking for Styron's "Nat Turner" on audio and saw this instead. I remember the movie fairly well, but I didn't think I'd ever started the book.
What it's about: An aspiring novelist in 1947 is drawn into the lives of a young couple in his Brooklyn boardinghouse — quick-witted and volatile Nathan, and Auschwitz survivor Sophie.
What I thought: I realized early on that I must have started the novel before. The first few chapters (through the Leslie Lapidus incident) had some familiar episodes that weren't in the movie. After that, though, it was all new, so I must have given it up — not surprising, since I had a lot of assigned reading in the early '80s, and this is a long book.
I don't imagine many people these days embark on this not knowing what the titular choice is; even if a reader hasn't seen the movie, the term has entered the vernacular. I don't think it detracted from the crucial scene that I knew it was coming. Still, despite the drama of the Auschwitz scenes, I like the Brooklyn parts better — the depiction of the fraught relationship between Nathan and Sophie, and narrator Stingo's attempts to understand it and, finally, to save the doomed Sophie.
What's next: I still have "The Confessions of Nat Turner" on my list, and now maybe also "Lie Down in Darkness," Styron's debut novel. " Stingo is a largely autobiographical character, and it's interesting to read his reflections on his writing career.


---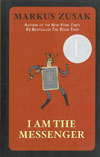 I Am the Messenger (2002, Markus Zusak)
Why I picked it: I liked Zusak's "The Book Thief," and ran across this in the library download catalog.
What it's about: A teenage Australian cab driver receives a series of cryptic notes directing him (without elaboration) to help certain strangers.
What I thought: I thought it was OK, especially for a young adult book. The episodes threaten to get repetitive, but there's enough change in protagonist Ed Kennedy to move things along. The end — solving the mystery of who is sending the notes — couldn't be predicted because (how to say this without giving it away) it doesn't spring from the narrative. It isn't a particularly satisfying ending, but it's in keeping with the predilections of someone whose best-known work is narrated by Death.


---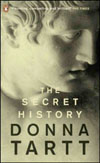 The Secret History (1992, Donna Tartt)
Why I picked it: I recently read Tartt's acclaimed "The Goldfinch" and wasn't very impressed with it. But I remembered liking "The Secret History" very much when I read it 20 years ago, and I wondered if it would stand up.
What it's about: Five undergraduates in an elite Greek symposium hide two incidents in which people died.
What I thought: I still liked it a lot, much better than "The Goldfinch." I remembered the basic outline but not how things happened (I think part of it got mixed up in my mind with "Special Topics in Calamity Physics," another debut novel that has been compared to it), so it had enough suspense even on a second reading. Narrator Richard is like Theo of "Goldfinch" in that he's not terribly likable, in an introverted and reticent-to-act way. Come to think of it, nobody in the novel is really likable, but they're interesting. The setting, too, is interesting, and I don't doubt that Tartt has accurately described a certain type of insular liberal arts college. Her description, though, of Richard's hometown — Cupertino or something close, oddly renamed Plano — sounded some wrong notes with a Bay Area reader.


---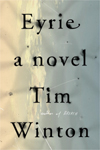 Eyrie (2014, Tim Winton)
Why I picked it: I'm a fan of Winton's. My favorites are "The Riders" and "Breath."
What it's about: An Australian on the skids is drawn into the drama of his neighbors: a woman from his childhood and her odd grandson, who are being threatened by the boy's father.
What I thought: There's a distinct feel, an atmosphere, to Winton's novels that's hard for me describe. Maybe what it is, is he tells you just enough. It's restrained, the humor is dry, but there's always mystery and tension. In fact, in this one and "The Riders," he opens with a premise that wouldn't be out of place in a straight-up Tell-No-One-Gone-Girl thriller, but then he takes it in a very different direction — the internal struggles of his protagonists overshadow the outer conflict.
He's sparing in description, too, but somehow I ended up with very vivid images of the settings, particularly the apartment building where the three protagonists live.
And I like the whole Western Australian thing. I imagine Winton is like his character Tom Keely in this book: Despite being disgusted (or maybe because he's disgusted) by what he sees around him, he loves the land intensely. It's way deep in the bones of the novel.
Here's my blurb: After the sprawl of "The Goldfinch," this was kind of a palate cleanser, bracing and disciplined, but with a lot of humanity.

---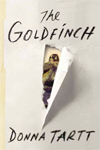 The Goldfinch (2013, Donna Tartt)
Why I picked it: I liked Tartt's "The Secret History" many years back.
What it's about: Theo navigates a rocky route to adulthood on the fringes of New York high society while keeping a huge secret: When he was 13, he walked out of a terrorist-bombed museum with a priceless painting.
What I thought: It would be easier to gather my thoughts on this one if I had read it when I initially intended to. I got my library hold in early, right after the book came out last fall, but then I neglected to check that email account during one crucial week and I had to go to the end of the waiting list, which by then was months long. And then it won the Pulitzer. And then it became the must-read book of the summer. And then came the critical backlash. Now I have to sort out my own experience from that tangle.
Definitely I'm going to read "The Secret History" again, because I want to see if it holds up to my memory. That one I really liked at the time; this one is just OK. Most of its emotional heft, I suspect, is due to its length: When you spend 800 pages with a character, he's bound to make an impression — even if he, like Theo, is exasperatingly inert for much of the novel. An inordinate amount of time (to make the reader share in the tedium?) is spent on Theo's two years as a high school student in Las Vegas, largely spent getting drunk and shoplifting. Then it hops through the next decade to get us to the climactic night in Amsterdam. (I enjoyed that night because Theo actually does something.) Then he's back to being drunk and morose and alone, and he's stuck in a hotel room, and we're stuck there with him. There are a couple characters in this book I wouldn't mind hanging out with, but Theo is messed up in a not very interesting way.
My recommendation: If you're going for an everybody's-talking blockbuster with critical cred, skip back a couple years and read "The Art of Fielding." (There was no Pulitzer awarded for fiction that year.)

---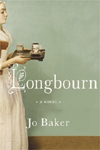 Longbourn (2013, Jo Baker)
Why I picked it: Got decent reviews, and I like "Pride and Prejudice."
What it's about: The Bennet household during the P+P time frame, from the point of view of the family's maid Sarah.
What I thought: I was afraid this would be kind of gimmicky — seems there's every possible spinoff and ripoff of P+P out there these days — but it was good. I especially liked the detailed depiction of a working-class woman's life in the Regency era, and the story and characters were good, too. Occasionally I wished I had P+P with me (I read this on the road) so I could see exactly what was going on above-stairs at certain points, and I definitely wouldn't recommend this to anyone who hadn't read P+P. I imagine it would still hold together in the absence of any knowledge of its Austenian inspiration, but its richness is in the comparison of Sarah's circumstances and Elizabeth's.

---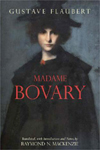 Madame Bovary (1856, Gustave Flaubert)
Why I picked it: Major work that I hadn't read.
What it's about: A woman in 19th-century Normandy seeks romantic escape from her marriage to a dull doctor.
What I thought: I started this one once before, a long while back, and I think I didn't even make it to Emma's entrance. I was deterred from trying again by my suspicion that Emma Bovary is very unlikable — one of those selfish, irresponsible characters who are presented as fascinating and irresistible and whom I tend to find just irritating. And as it turns out, Emma is indeed not likable (or anyway I didn't like her) but she isn't glamorized, and she is at least somewhat understandable, especially if you can find some sympathy for her as a woman with little power. There are a lot of parallels with "Anna Karenina," which I preferred (even with the long passages on reaping and local politics and such).
Movie? Several movies and TV adaptations. If I were to watch any of them, it would probably be Claude Chabrol's version with Isabelle Huppert , or the movie to come out this year with Mia Wasikowska. The new one apparently covers just a year of Emma's life, so there's no Rodolphe, even. Leon is Ezra Miller, Homais is Paul Giamatti.

---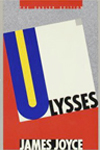 Ulysses (1922, James Joyce)
Why I picked it: Because I wanted to read it before I die.
What it's about: A day — 16 June 1904 — in the life of Leopold Bloom, Dubliner.
What I thought: This is probably the case with a lot of readers: Ulysses was looming out there on the horizon, my own white whale, and for a long time I thought, yeah, I'm going to get you, but not quite yet. I worked up to it, stretching my brain on David Foster Wallace, Faulkner, Pynchon, and then it seemed time.
I went at it like this: I had it on my iPod, and I'd listen to it while running. (It's dense — about 4 pages per mile, and I'm not that fast a runner.) Then every couple days, I'd skim in the print version what I'd been listening to. Then I'd read the study guide for those chapters. Woven in with the big book, I listened to a 24-lecture Teaching Company course by a Joyce scholar from Dartmouth.
Was that enough for me to keep the thread? Yes. I could probably pass the CliffNotes test on it. But this is a book that academics spend entire careers on, dissecting and drilling into, and I'm sure I missed many details and nuances. In the sections that had more of a narrative, I stayed pretty engaged with the audiobook. Those that were more word play and stream of consciousness I'd occasionally zone out for a minute or two, and I felt no need to back up and try again.
Did I like it? There were parts I liked. I became fond of Bloom, I fretted on his behalf about Molly and Blazes. There was a gratifying jolt in the aha moments when I was able to connect dots on my own. But mostly what I got from it was not so much enjoyment as satisfaction on a couple fronts. One, being able to fit this big missing piece into my mental timeline of literature. The changes that were going on in the '20s were revolutionary, and this is the most dramatic leap of them all. And second, now that this is behind me, I don't think anything in modern English will seem daunting. No, I'm not going to read it again. I might read "Portrait of the Artist as a Young Man" or "Dubliners."

---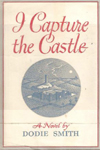 I Capture the Castle (1948, Dodie Smith)
Why I picked it: It had come up a few times on my radar in recent months, and when I saw a beat-up copy with that retro cover on the library's spotlight table, I took it as a sign.
What it's about: A girl writes of her family's engagement with their new American landlords, who might present an escape from their straitened circumstances living in an old castle in 1930s England.
What I thought: The first question is how this one escaped me in my childhood. I cut a pretty wide swath through the Fort Collins library, which was filled with midcentury offerings such as this, but I never heard of this one until a few years ago. And then, all of a sudden, I was hearing about it.
Even then, I didn't seek it out because it was described as (what these days would be called) YA fiction. This has become something of a debate, whether adults reading kids' stuff is a sign of intellectual flabbiness, and I come down on the yes side. I read some Harry Potter with Alex a few years ago; I pretty quickly told her she could go on alone. I did like a couple of recent Newbery winners — Rebecca Stead's "When You Reach Me," Neil Gaiman's "The Graveyard Book" — but they were the exceptions. Most Young Adult leaves me feeling my brain would be better engaged by something meant for old adults.
As I was wavering on 'Castle,' I think what tipped me was the jacket blurb — not any particular of the plot, but the mention that Smith was among the British expatriate community in Los Angeles during World War II. (Herr Issyvoo is among the jacket blurbs.) I liked that section of Kevin Starr's California histories, and it was enough to send the book home with me. Or maybe it was that delightful cover.
I'm glad I read this book. The first-person voice is charming in a way I think of as British — dry humor, lack of histrionics. The writing is nice, with none of those stylistic stumbles and crutches that seem to be accepted in YA as long as the plot moves along. It's different than anything I've read. The situation nods to (and the characters overtly refer to) "Pride and Prejudice," but it's not a modern retelling and I couldn't have told you even 300 pages in where it would end up. And it was funny, both in particular lines ('The one Bach piece I learnt made me feel I was being repeatedly hit on the head with a teaspoon.') and in some of the episodes (sister Rose is mistaken for a circus bear).
There was a subplot about psychoanalysis that seemed dated, but for the most part the 1930s setting didn't overshadow the characters and story.
One of the things that makes it unique — and perhaps a reason the librarians weren't giving it a spotlight when I was reading juvenile stuff — is the relationship (though barely beyond chaste) of a grown man and Cassandra, who I believe is 17 then. The closest fictional relationship that comes to mind is the one in "Marjorie Morningstar," and Marjorie is supposed to be at least 18 at the start, and that wasn't marketed as a kids' book.
Geez, I've just written more about this than I did about "Ulysses." In short, it was a nice break from the big U, and I didn't feel like I was slumming intellectually.
Movie? My printing of the book, from the 1960s, touted it as an upcoming Disney release. That didn't happen. A BBC movie version came out in 2003. I would say I don't know how this escaped my notice, too, but I missed a lot of things that year that didn't wear onesies. Romola Garai as Cassandra, Bill Nighy (yes) as her dad. (I just checked IMDb, and there's no parental warning about untoward relationships. It is, however, rated R 'for brief nudity,' which seems a little overboard.)
Update: I saw the movie. It was good. As is the case with most movie adaptations, it didn't have the time to go deeply into themes and even some fairly important plot points. I had a feeling that if I hadn't read the book, I would not have picked up on certain things (like how Stephen knows a secret about Neil). The one change I thought was a major misstep in the movie: In the Rose-is-a-bear scene, the movie stipulates that Neil knows it's Rose all along, which is much less funny.
The actors are good. I thought Romola Garai might be too glamorous for the role, but she goes out very plain here. Rose Byrne was dead-on as Rose. The movie Thomas seems younger — according to the timeline he would be 14 or 15, but he looks and acts barely 12.
The movie specifies that Cassandra turns 18 before the major romantic action; the book is not specific about her age. The R rating is for Topaz dancing topless in the rain. Especially considering her modest top, that is indeed an overboard rating.

---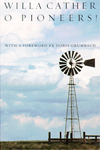 O Pioneers! (1913, Willa Cather)
Why I picked it: I liked Cather's "My Antonia" well enough. I also seem to have a cluster going from the first two decades of the 20th century
What it's about: Nebraska farmers around 1900.
What I thought: I didn't like it as well as "My Antonia," mainly because the principal character is less interesting. Alexandra is described as strong and smart, but in her interactions with other people she just seems mild to the point of blandness.
After this one, I'm less likely to go for "Death Comes for the Archbishop."

---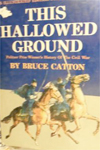 This Hallowed Ground (1962, Bruce Catton)
Why I picked it: It was in the discard bin at work, and it looked like a straightforward Civil War history that could fill in the gaps between some of the less straightforward Civil War stuff I've been reading.
What it's about: This is the "illustrated edition for young readers," Catton's reworking of his 1956 account of the war from the Union perspective. A longtime newspaperman, Catton specialized in popular histories of the Civil War for the mass market.
What I thought: It's pretty much totally military. I would have been happier with more political and social context, but, preference aside, the military account is what I needed to flesh out my understanding. I was very glad for the big color (young-reader-friendly) maps of the campaigns and battles. (The other 'illustrations' were pretty silly, in a 1960s textbook kind of way. Some were photographs of little toy soldiers.) Less engaging were the thumbnail descriptions of each general's personality and predilections. Still, I got something from that, in the understanding of the hierarchy and interactions of the military leaders.

---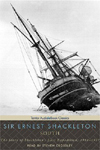 South (1919, Ernest Shackleton)
Why I picked it: I haven't read much about the Antarctic expeditions of the early 20th century, and I was intrigued by: a) an account I read last year in National Geographic, and b) Werner Herzog's "Encounters at the End of the World." As it turns out, the National Geographic article was about the Mawson expedition of 1912, but Shackleton had a fair amount of drama, too.
What it's about: Ernest Shackleton left in 1914 to lead an expedition intended to make a transpolar crossing. Both parties — the one that was to walk across the pole, and the one that was setting up supply depots on the other side — ran into big problems. The crossing was never attempted and the last of the men weren't rescued until 1917.
What I thought: I admit I didn't look too close at the cover (or maybe I was just too fascinated by the photo of the doomed Endurance, listing in the pack ice, to read the words) but I thought this book would be a recent recounting. It is instead Shackleton's own report — and I was happy to realize that. The authenticity of the primary source, to my mind, outweighs any broader view that might be offered by a modern retelling.
Shackleton's voice is such a quintessential early 20th-century British one, with its value on good cheer in the face of disaster. The problems that the explorers ran into, and the lengths to which they went to survive, are even more amazing to the modern reader because of the lack of communication. The various fragments of the party had no idea what was going on with the others for months, even years, and there was no contact with the outside world. What they were doing was so much more isolated than the space exploration of 50 years later.
Of course, I wished for a detailed map. Of course, I have a couple National Geographic atlases of explorations, so I could trace the parties' travels.
Movie? 2002 British TV movie "Shackleton" with Kenneth Branagh, 2000 documentary "The Endurance."
Next: I might read more on this topic. Scott sounds intriguing, as does Mawson.

---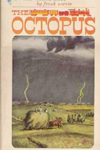 The Octopus: A Story of California (1901, Frank Norris)
Why I picked it: Norris is, to my thinking, the California novelist of the turn of the century. (I'd give him the edge over Jack London despite his truncated output.) I liked his "McTeague," and this one has even more historical relevance, based as it is on an actual incident.
What it's about: Based on the Mussel Slough Tragedy in Tulare County in 1880, it tells of farmers at odds with the railroad, which owns their land and controls the shipping that is crucial to their livelihoods.
What I thought: Most of this I liked. There was one thread, about the wandering visionary Vanamee, that seemed out of place, and toward the end I thought the novel got unnecessarily melodramatic. The actual shootout was enough of a climax for me, and I can even appreciate the weird death of a major character; I didn't need to follow the farmers' wives and daughters into starvation and prostitution.
I was struck at how cinematic some of Norris' scenes are. The barn dance, the rabbit hunt, the death in the ship's hold, the cuts between the opulent party and starvation on the San Francisco streets — they're just made for the movies, at a time when there barely were movies. (I have the same feeling about Thomas Hardy, writing a decade earlier. And about the end of "McTeague.")
Next: I may be done with Norris. Because he died at 32, his output isn't that deep. He's frequently compared to Zola, whose "Germinal" I read a long time ago. I think before I would go any deeper in Zola's fiction, I'd try to find a good account of the Dreyfus affair. And reading Kevin Starr's introduction to this version reminded me I still have one more to go in Starr's California history series.

---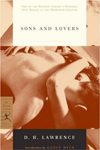 Sons and Lovers (1913, D.H. Lawrence)
Why I picked it: Lawrence was a gap in my reading.
What it's about: The lives and loves of an unhappy woman married to a coarse Nottingham coal miner and of her children, particularly the sensitive middle son, Paul.
What I thought: I liked it for the social/historical aspects, and I see why it was a revolutionary step in literature, but the story and characters I found unrelentingly bleak. I didn't find anyone to identify with. At first I had some sympathy for the mother, Gertrude, but she becomes so bitter.
Movie: 1960 adaptation with Dean Stockwell and Wendy Hiller. I think I'd be more interested in Ken Russell's "Women in Love." And I think if I read more Lawrence, it would be that one.

---

The Woman Upstairs (2013, Claire Messud)
Why I picked it: I'd been edging toward Messud's "The Emperor's Children," consensus pick as the best 9/11 novel, and then I saw this one, which was also well-reviewed.
What it's about: A schoolteacher who thinks of herself as an artist becomes infatuated with one of her young pupils and his cosmopolitan parents.
What I thought: I'd give it a modest recommendation. Good voice (first-person), good structure, story moves right along. Messud sets up a sort of subtle tease toward the end, where you think you know kind of what's going to happen, but you're not sure of the specifics, and then she strings it out until you're not so sure your hunch is right. By which I mean to say that it's not as pat as you might be thinking about two-thirds of the way through.

---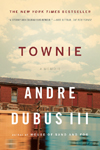 Townie (2011, Andre Dubus III)
Why I picked it: I always like a good memoir of a blue-collar kid making the leap to the intellectual life ("Stop-Time," "Rivethead").
What it's about: While Dubus' father was teaching at a Boston-area university and making a name as a writer, the boys were brawling in the neighborhoods, skipping school and getting high.
What I thought: I liked this one. I have never in my life been in a fistfight and I've only even witnessed a few. Dubus, after years as a brawler, turned himself into a good enough writer that he can describe to readers like me -- and apparently with a large amount of retrospective self-awareness -- what it was like to spend much of his young life beating the shit out of people and attempting to become bigger and scarier.

---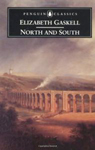 North and South (1855, Elizabeth Gaskell)
Why I picked it: I've had good luck with 19th-century British novels, and this one had the added advantage of a political/historical theme. And the north England thing.
What it's about: A young woman from Hampshire moves with her parents to a north England milltown and finds herself caught up in a labor struggle, class politics and personal drama.
What I thought: I don't know that I'd recommend it to anyone who hadn't gotten the major Austens and Brontes out of the way, but it's pretty good. It slows down quite a bit at the end, when Margaret moves to London. The earlier parts, in the fictional Milton, have more drama and tension.
Movie: Two BBC miniseries, 1975 (starring Patrick Stewart) and 2004.

---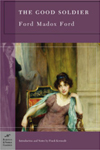 The Good Soldier (1915, Ford Madox Ford)
Why I picked it: Why I didn't pick it before is that I thought it was about, um, soldiers. But Ford's name comes up occasionally, and usually in relation to this book, so I thought I'd give it a try.
What it's about: An American expat recounts the marital exploits of the British couple who were the frequent companions of him and his late wife.
What I thought: Time probably would have been better spent going deeper into Wharton, or Henry James. None of the characters was appealing, and the plot relied a little much on convenient deaths. I've been doing a string of unreliable narrators — this, The Dinner, Gone Girl — but maybe John Dowell is better described as just plain clueless.
Movie: 1981 Masterpiece Theater movie. Most interesting casting: John Ratzenberger as Dowell's wife's lover Jimmy.

---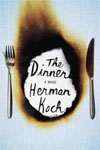 The Dinner (2009, Herman Koch)
Why I picked it: Good reviews. Plus, the librarian raved about it when I was checking it out. One of the loud gossipy librarians, but still.
What it's about: During a long evening at a fancy restaurant, two brothers and their wives fail to come to an agreement about the appropriate response to a horrific act involving their sons.
What I thought: Good book, and it got even better halfway through. I was fine with the way it was going, and then it dawned on me (and that's how it felt, like the light coming up) that the narrator was way beyond the conventionally unreliable, and that added a whole fascinating dimension. I almost felt like re-reading it right away so I could see the early scenes through the lens of what I learned later.
Movie: There's a Dutch version out. Word is that Cate Blanchett has the rights for an English remake. Reading this reminded me I'd been meaning to watch "Carnage," the Roman Polanski movie that has a similar theme. I pulled the plug on the movie version of "We Need to Talk About Kevin," though I wouldn't rule out the novel.

---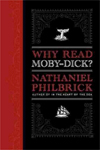 Why Read Moby-Dick? (2011, Nathaniel Philbrick)
Why I picked it: I did read "Moby-Dick," and I liked it a lot, more than I ever expected to.
What it's about: Short volume examining some of the themes that made 'Moby-Dick' such a revolutionary work, as well as going into the life and writing process of Herman Melville.
What I thought: Worthwhile break from the usual. It felt like auditing a lecture by a good, excited professor without the looming spectre of a term paper or bluebook. Philbrick seems to be a scholar as well of his namesake Hawthorne, and I found most interesting the parts about the sometimes uneasy friendship between Hawthorne and Melville.
What's next: A little ways into this I realized that Philbrick is the writer of "In the Heart of the Sea," a nonfiction account of the sunken whaler Essex, which has been on my list for a while. Also, I guess I should give Hawthorne another chance. "The Scarlet Letter" I still think of with much vexation.

---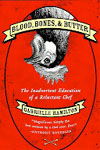 Blood, Bones, & Butter:The Inadvertent Education of a Reluctant Chef (2011, Gabrielle Hamilton)
Why I picked it: I had heard a chapter of this on a radio show, and thought, hm, maybe I'll look for that. Then twice when we were dining with Leslie & Kevin they mentioned their favorite restaurant in New York, Prune, and I finally made the connection: same person. Seemed like enough of a cosmic nudge to pick it up.
What it's about: Memoir of chef and restaurateur.
What I thought: It was decent but actually the best part was probably the childhood segment I heard on the radio. Hamilton comes across as a little judgmental, maybe, a little too sure that her idea of the good restaurant is the right one. To her credit, though, she does own up to her flaws and missteps in a rather unconventional life ­ she attempts minimal spin, for example, on her estrangement from her mother and her betrayal of her longtime lover.
I do have one thing to thank Hamilton for (and Alex should thank her even more). Alex was so taken by Leslie's praise of the Breton Butter Cake, Hamilton's version of kouign amman, that she asked if I would make her one if she sent a 5.13 route. And she did, so I did, and it was very good. Not quick to make, though. If 5.13s become a habit, I may check out the report that Philz Coffee sells kouign amman from Starter Bakery.

---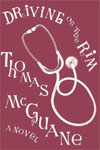 Driving on the Rim (2010, Thomas McGuane)
Why I picked it: I read a little McGuane in college and didn't totally warm to it then, but there was enough of an attraction that I always figured I'd come back at it.
What it's about: Berl Pickett is regarded in his Montana town as a talented doctor but rather careless in his personal life, particularly in regard to women. Three of those women have contributed to a more than usually chaotic period in Berl's life that sees him threatened with loss of his career and possibly imprisonment.
What I thought: As a 20-year-old I imagine I lacked the appreciation of shades of gray that is needed for McGuane. And, if the critical line is to be believed, McGuane, too, has changed and his writing has shed much of the flamboyant excess of his '60s-'70s work. For whatever reason, this time around, I could roll with it. Or drift with it -- this narrative is kind of disjointed, at times more like a string of short stories than a novel. I liked Berl a lot; I liked the way Montana was itself a character as much as a setting. (Montana seems to be a good sign in my reading life: this, Richard Ford, Rick Bass.) This was on audiobook, and reader Traber Burns was really good.
What's next: Sure, why not. I think I have "The Sporting Club" in my collection. Also do you know that Walter Kirn was once McGuane's son-in-law? Kirn's "Blood Will Out" is on my list.

---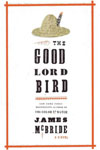 The Good Lord Bird (2013, James McBride)
Why I picked it: I gave up on "Midnight Rising" but still wanted to read something about John Brown. This one won the National Book Award, and it sounded like a good novel with factual enough underpinnings.
What it's about: The fictitious Henry Shackleford, born a slave, recalls his years as a child and teen traveling with abolitionist John Brown and his Potawatomi Rifles.
What I thought: This is more humorous than it sounds, and still (I think) historically accurate where it matters. I probably absorbed quite a bit about the slave-vs.-free tension in Missouri and Kansas in the late 1850s, and about the raid on Harpers Ferry. John Brown is presented as the religious crackpot I imagine he was, but by the end I — like Henry, who was ambivalent for most of their time together — actually felt fond of him.
What's next: Styron's "The Confessions of Nat Turner."

---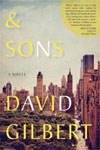 & Sons (2013, David Gilbert)
Why I picked it: As much of an impulse pick as I ever make. I saw it on the library shelf — handsome cover — and recalled that it had gotten high-profile critical attention when it came out last summer.
What it's about: A novelist in his 70s, best known for a widely read story of Exonian cruelty, calls on his estranged sons to return to New York and meet their teenage half-brother, whose existence broke up his marriage.
What I thought: It has some intriguing plotlines and ideas, but it never got in a groove with any of them, hopping all over, stranding threads for chapters or abandoning them altogether. That was offputting, as was the strangely omnipresent-yet-absent narrator. He'd disappear for so long that you'd forget this was actually first-person, and then he'd pop back in as the "I" in scenes he could not possibly have witnessed. The book has three semi-mysteries (or maybe two — I now suspect one of them was not intended as a mystery but I made it into one to try to impose a stronger narrative), and the resolution of one of them is a further strain on the reader's credulity — but in a very upfront way, acknowledging that it is unlikely to be believed.
In fact, I guess all the way through, the book acknowledges that it's not going to take the reader on the conventional or expected or desired route, though it has the trappings of that kind of novel. It feels not so much imaginative or anarchic as just odd.

---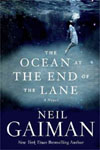 The Ocean at the End of the Lane (2013, Neil Gaiman)
Why I picked it: Neil Gaiman.
What it's about: A 7-year-old boy accidentally unleashes cosmic chaos and turns for help to his neighbors: an 11-year-old girl, her mother and her grandmother.
What I thought: Like "The Graveyard Book," this one works equally well for kids and adults. Maybe even better for adults. Gaiman remembers what it's like to be a little kid and to know things and face troubles that you can't reveal to your parents. It's a short novel, and I probably could have knocked it off in a few hours, but I went with the audiobook during the commute because I like to hear Gaiman read.

---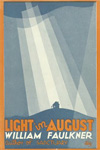 Light in August (1932, William Faulkner)
Why I picked it: I read "The Sound and the Fury" and "Absalom! Absalom!" last year.
What it's about: The lives of five people on the fringes of mainstream society, connected by their presence in a Mississippi town at the time of a brutal murder: a self-loathing bootlegger; his secret lover, the descendant of an abolitionist family; a disgraced preacher; a quiet middle-aged bachelor; and a pregnant, unmarried young woman.
What I thought: It seems much more contemporary, both in subject and in form, than the other two Faulkner novels I read (though much of "The Sound and the Fury" is around the same time, roughly 1930), but at the same time it emphasizes how the Civil War and particularly racial identity were major currents in the American South well into the 20th century.
What's next: The only major one left is "As I Lay Dying."


---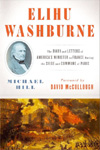 Elihu Washburne: The Diary and Letters of America's Minister to France During the Siege and Commune of Paris (2012, Michael Hill)
Why I picked it: It's an expansion of one of my favorite parts of David McCullough's "The Greater Journey: Americans in Paris" (2011).
What it's about: Washburne, a former Illinois congressman, had been President Grant's secretary of state for 12 days before health problems forced him to give up the job. As a sort of consolation, he was made minister to France. What was most likely intended as a sinecure put him in Paris during the dramatic, desperate months of the siege and the Commune.
What I thought: I always like reading about French history. It fascinates me how their Revolution was so different from ours, and how they seem to have so many more brutal and bloody episodes. On top of that, this book has the great personal story of Washburne, a modest man who did what nobody expected him to by staying in Paris when few other ambassadors did. Despite his physical frailty, he threw himself into on the huge task of trying to ensure the safety of not only Americans but other foreign nationals stranded in Paris.
It's a short book, and almost all of it is from his diary and letters. You don't have to know too much about French (or American) history to get into the drama of these eight months.


---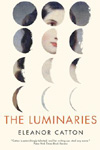 The Luminaries (2013, Eleanor Catton)
Why I picked it: Won last year's Man Booker Prize, and I liked the short description: mystery set in New Zealand goldfields, 1866.
What it's about: In the town of Hokitika, a rich miner disappears, a reclusive miner dies and is found to have left an unexpected fortune, and a gold camp prostitute is found half-dead in the middle of the road. Thirteen men are connected by their peripheral roles in the drama and their desire to untangle the mystery.
What I thought: It is a long book, 800 pages, but I got it done with only one library renewal. At one point I was thinking it didn't have as much historical information as I expected. Then I realized that, despite not having a lot of names and dates, it actually wove in a lot of stuff about mining town life. And I pretty much started with zero knowledge of 19th-century New Zealand, so anything was something.
The story (which I've heard compared to "Twin Peaks," and that's not a stretch) is engaging and not too convoluted. There's a cast of characters in the front, though I would recommend a reader also keep a page of notes on who knows what and how each one is involved. Otherwise, the main thing is to follow the dresses: who had them when, and who knew of the secret. (Yes, dresses. Whenever anyone mentions dresses, remember it.) The astrological charts I largely ignored. Maybe it would add something to the depth and the structure, but there was enough for me without it.


---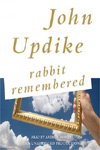 Rabbit Remembered (2000, John Updike)
Why I picked it: The last of Rabbit.
What it's about: Ten years after Harry Angstrom's death, the woman who he suspected was his daughter contacts his widow and son.
What I thought: It's a short book, and there's not much talk of Rabbit, but he looms over the whole thing, particularly in comparison to his widow's new husband, crude and dull and occasionally cruel. (The last word of each Rabbit book is the famous touchpoint, but Updike made me laugh with the first two words of this one: "Janice Harrison.") There's partial redemption for Nelson, so obnoxious in the earlier books.


---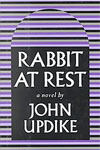 Rabbit at Rest (1990, John Updike)
Why I picked it: I read the first three Rabbit novels at the end of last year.
What it's about: Now it's 1989, and Harry Angstrom is 56, overweight with coronary issues, and living in Florida part of the year while his son mismanages the family's Toyota dealership.
What I thought: I knew going into this one that it would be the end of Rabbit. As befits the wrap-up, it is more contemplative, but, Harry being Harry, it never gets too mournful. He is now a fully formed metaphor for his America: a big man, a former hero, a sensualist, ruled by his appetites, and now occasionally laid low (or at least baffled) by foreigners and women. And his big heart, it turns out, is not completely a good thing. At this point, I'm very fond of Harry, and I can hardly imagine how Updike could make himself bring it to an end. It was an ending I can live with. For a while, I was afraid Rabbit was going to die alone in his Barcalounger, but Updike sent him off right.
What's next: There's a 2000 novella, "Rabbit Remembered." Updike died in 2009, so that's the end.

---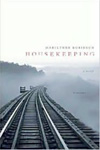 Housekeeping (1980, Marilynne Robinson)
Why I picked it: This is one of my favorites, and I hadn't read it in 10 years.
What it's about: Two sisters in the Idaho panhandle are raised by an aunt who is not concerned about adhering to convention.
What I thought: Still great. I know my description makes it sound like Auntie Mame, but the aunt, Sylvie, is one of the most unusual and subtly drawn characters I've run across (and not at all wacky). In my previous readings, I was more focused on the girls, Ruth and Lucille, but this time I was really intrigued with Sylvie, and why she did what she did, and lived the way she lived. And I've always loved the description of their surroundings — the lake, and the flooding, and the railroad bridge.
After a two-decade hiatus, Robinson, who is 70, wrote two other novels, "Gilead," which I did not much like though it was the more critically acclaimed of the two, and its companion piece, "Home," which I did. (It occurs to me maybe I'd like "Gilead" more since I've read Faulkner.) Another novel is due out this year, following yet another character in the Gilead/Home story.
Movie? Yes. I saw the movie (Bill Forsyth, 1987) before I read the novel, and it is really good. It baffles me that it doesn't seem to be much remembered. It's not even in the library system, and I would love to see it with Alex. Forsyth might seem an odd choice, but I remember the tone as being just right. He was, after all, the one who said, when asked why his movies have no villains, "Everyone has his reasons."



---



Abandoned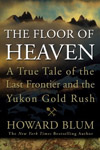 The Floor of Heaven: A True Tale of the Last Frontier and the Yukon Gold Rush (2011, Howard Blum)
Why I picked it: Seemed like an intriguing bit of history I hadn't read.
What it's about: The theft of a fortune in gold bars ties together a man who struck it rich, a con man and a cowboy turned Pinkerton investigator.
Why I gave it up: It was pretty slow-moving, and, coming off "Kingdom of Ice," I realized after about 100 pages that I wasn't up for another meandering 19th-century northern epic at that point.

---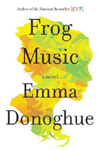 Frog Music (2014, Emma Donoghue)
Why I picked it: A murder mystery set in 1876 San Francisco seems made for me, kind of like "The Luminaries" but better because it's California history. Plus Donoghue got a lot of acclaim for her 2010 novel "Room" (which I have not read).
What it's about: A burlesque dancer makes an unlikely friendship with a cross-dressing frog catcher, who is then shot to death in front of her.
Why I gave it up: Too meandering. A lot of time inside the head of dancer Blanche, who isn't someone whose head I really want to be in, and not much action. There weren't enough historical insights to keep me interested — it was mostly just a lot of place names. This is odd, though: In her afterword, Donoghue lays out the details of the actual case that was based on, and that was pretty fascinating. She obviously did a lot of research, and I that was what I wanted to read, the more journalistic version.
One audio note: I started thinking of pulling the plug when I realized that I was going to have to hear a lot of Jenny, who was voiced in an exaggerated Midwest twang like Jessie from "Toy Story." In fact, most of the characters who were not born in France had the annoying yee-haw accent, as if to emphasize "These are not the French people."

---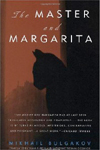 The Master and Margarita (1967, Mikhail Bulgakov)
Why I picked it: This was one of those things, I had never heard of this book until a few months ago, and then I saw three or four references to it as a cult favorite.
What it's about: The devil goes to the Soviet Union. I think. I didn't get too far. But it was definitely the devil.
Why I gave it up: I knew going in that it was (generically) fantastic, and a satire, but sometimes those work for me. This time it didn't. Not saying it's a bad book, but I just wasn't getting into it. Maybe I needed to be in a '60s counterculture frame of mind.

---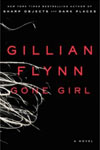 Gone Girl (2012, Gillian Flynn)
Why I picked it: It's a blockbuster mystery hit, and in theme and tone it sounded like it might be close to "Tell No One" or "Presumed Innocent," both of which I liked as admittedly fluffy pleasures. I also wanted to try out the public library's new audiobook downloading scheme, because it's appealing to be able to listen to books on my phone.
What it's about: A man becomes a suspect after his wife disappears on their fifth anniversary.
Why I left it: Right off, the prose was making me wince. I almost gave it up at this early passage: Downstairs, I could hear the return of a long- lost sound: Amy making breakfast. Banging wooden cupboards (rump-thump!), rattling containers of tin and glass (ding-ring!), shuffling and sorting a collection of metal pots and iron pans (ruzz-shuzz!). I stuck with it for three commutes, about 90 minutes. I didn't like either of the main characters, although I think I was supposed to. The woman, in particular, seemed brittle and shallow and self-obsessed. (Given that both are supposed to be unreliable narrators, wouldn't they make themselves seem like better people?) It moved way too slow. There was way too much of the characters talking about their early lives and why they were the way they were, and what they thought of everybody around them. And pretty soon, every time I saw the "North and South" CD box on the floor of the car, I thought why am I wasting my time on this.

---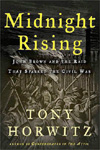 Midnight Rising: John Brown and the Raid That Sparked the Civil War (2011, Tony Horwitz)
Why I picked it: My historical reading has made inroads into the Civil War, and I've been wanting to read more about the abolitionists. This one seemed to be the overlap of serious and fast-reading that I was looking for.
Why I left it: I'm getting quicker to pull the trigger these days on books that don't engage me by 100 pages. With this one:
• As it turns out, the first chapters duplicated a lot of what I read last year in "1861."
• As it turns out, John Brown isn't that complex. While you can't deny his boldness, he is (at least to the point that I read) pretty much a straight-up nutcase.
• The guy who read the audiobook was driving me nuts with his attempt to give every quoted person a different voice. Anyone who was pro-slavery, even if he lived in Kansas, had an exaggerated Southern drawl ­ and if there were several in one passage, it descended into something like Foghorn Leghorn on a warped vinyl record. When he wasn't quoting anyone, the reader (Dan Oreskes) often slowed way down, far more languid than I like.
My new plan is to head on over to "The Good Lord Bird," which is a fictional treatment of John Brown but sounds close enough to history to suit me.

---