The 2012 List
reverse chronological order
»When the Killing's Done
»Silver
»Mudwoman
»Climbing Free
»The Chemistry of Tears
»Set This House in Order
»Room for Improvement
»The Red House
»Shutter Island
»The Wooden Sea
»Canada
»Bliss
»The Art of Fielding
»Jack Maggs
»Finding Flow
»Through the Children's Gate
»The Stone Masters
»Extremely Loud and Incredibly Close
»Pulphead
»An Object of Beauty
»Catcher in the Rye
»Thinking, Fast and Slow
»A Visit From the Goon Squad
»Winter's Tale
»Between a Rock and a Hard Place
»American Rock
»Theft: A Love Story
»The Sense of an Ending
»Revolutionaries
»The Beautiful and Damned
»The Son of Neptune
»What the Dog Saw
»Don't Get Too Comfortable
»The Greater Journey
»Battle Hymn of the Tiger Mother
»Zuckerman Unbound
»The Road to Nab End


The 2011 List
The 2010 List
The 2009 List
The 2008 List


All-time favorites
JR,
William Gaddis
Winter's Tale,
Mark Helprin
Moby-Dick,
Herman Melville
Martin Dressler,
Steven Millhauser
Housekeeping,
Marilynne Robinson
Franny & Zooey,
J.D. Salinger
Infinite Jest,
David Foster Wallace
Delta Wedding,
Eudora Welty

Honorable mentions: Paul Auster, Rick Bass, Peter Carey, Michael Chabon, Charles Dickens, Stephen Dobyns, Neil Gaiman, Thomas Hardy, Graham Swift, Tim Winton.
The books of 2012

Favorites
1. Theft: A Love Story, Peter Carey
2. Canada, Richard Ford
3. The Art of Fielding, Chad Harbach
4. Bliss, Peter Carey
5. Silver, Andrew Motion


---

All 37 books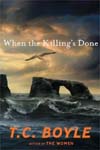 When the Killing's Done (2011, T.C. Boyle)
Why I picked it: In the early '90s I read a lot of Boyle's stuff (favorites: "Tortilla Curtain," "The Road to Wellville" and the story collection "If the River Was Whiskey") but I haven't read much lately. This one appealed to me because of its setting on California's Channel Islands.
What it's about: As the public face of the National Park Service's efforts to eradicate non-native species on the Channel Islands, biologist Alma Boyd runs up against belligerent animal activist Dave Lajoy.
What I thought: A good read, and it follows what I remember of Boyle's writing in that his men are often loopy or immature, and the women have the steel. I definitely need to go to the Channel Islands someday. And I've got on my list to read Boyle's 2012 novel "San Miguel," which is also set on one of the islands, but in the 19th century, so it's got the history thing going for it.


---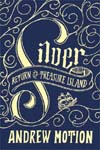 Silver: Return to Treasure Island (2012, Andrew Motion)
Why I picked it: I read "Treasure Island" last year with Alex (and saw the movie) and I liked it much more than I thought I would, having been quite put off as a child by creepy blind Pew. And I was intrigued that a sort-of sequel was written by Andrew Motion, better known as a poet than a novelist.
What it's about: The son of Jim Hawkins and the daughter of Long John Silver — both of them teenagers — unite on a voyage to Treasure Island with the goal of retrieving the silver left behind by their fathers.
What I thought: I liked this one a lot. It is first an adventure, and it doesnt get all postmodern, though there are some thoughtful themes concerning humanity and responsibility. Like Stevenson, Motion is good at describing the environment in a way that gives the reader mental geography as well as vivid images.


---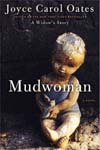 Mudwoman (2012, Joyce Carol Oates)
Why I picked it: 1) Looking for an audiobook. 2) Oates is a known quantity, never horrible, usually entertaining. 3) I liked the blurb that suggested it was a kind of Beauty and the Beast thing, a woman from a monstrous background who finds herself passing in a sophisticated world.
What it's about: Meredith is, at age 40, the first woman president of a prestigious Eastern university, but she's not close to anyone -- doesn't see her parents, has no real friends, and her lover is married and usually absent -- and she's headed for a breakdown.
What I thought: A well-done portrayal of a breakdown, in the way it lets the reader gradually become aware of the disconnect between what Meredith believes is happening and what other people seem to think. The allegorical things I picked up were not so much Beauty and the Beast, but Meredith as a stand-in for post-9/11 America (the book takes place in 2002-'03), struggling with questions of whether she in some way deserved what has happened, of whom she can trust, of what her role is in the broader world.


---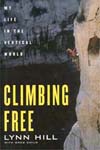 Climbing Free: My Life in the Vertical World (2003, Lynn Hill with Greg Child, 2003)
Why I picked it: After reading "The Stone Masters," I wanted to know more about Hill, the most notable of the few women among the pioneering California climbers of the 1970s and '80s.
What it's about: Autobiography. Hill has some notable firsts in big-wall climbing, and she's also an outstanding sport/competition climber.
What I thought: Not an excellent read — a bit plodding at times, and fairly superficial — but it has the facts and a few insights from an important climber in what is still a very male world. It might be partly because Hill is a woman that her account is much more reined-in, the words more careful, than some I've read by her male cohorts. It's accepted for them to portray themselves as reckless pirates; a woman whose living depends on public image doesn't have that freedom.


---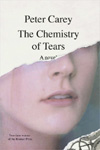 The Chemistry of Tears (2012, Peter Carey)
Why I picked it: Peter Carey writing about an automaton sounded almost as good as Peter Carey writing about art forgery.
What it's about: As she is reeling from the death of her secret lover, a London art conservator — a horologist, specializing in clocks — is assigned to restore a 19th-century automaton.
What I thought: In my Carey ranking, it's around the middle. I'd put it below "Theft," "Jack Maggs," "Oscar and Lucinda," "Bliss" and maybe "Parrot and Olivier in America."
"Tears" tells two narratives, of grieving museum worker Catherine and of 19th-century Englishman Henry Brandling, father of an ailing child, who commissions the automaton. I really liked the modern-day storyline. Catherine and her young intern Amanda are fascinating, prickly and unpredictable, and it made me realize how well Carey writes about women. The 19th-century story was less interesting to me, especially when it started fraying into different threads: Brandling telling his own story, and then Brandling telling the story of clockmaker Sumper, and then Brandling telling about Sumper telling about his mentor Cruickshank. Given my affection for 19th-century European history, I shouldve liked that story more, I guess, but I was always happy to get back to Cat and her encounters with her boss (and lover's confidant), her lover's sons, and the surprising Amanda. Still, even imperfect Carey is far better than most novels, and well worth reading.


---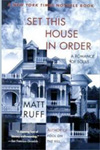 Set This House in Order (2007, Matt Ruff)
Why I picked it: I was dispatched to the "R" stacks by an obsessed 9-year-old who is in her second go-round of a 7-volume series about young wizards, and I saw this. I liked Ruff's "Sewer, Gas & Electric" a lot, and "Bad Monkeys" pretty well, but I had missed this one, which came between them.
What it's about: Andrew is a young man in a Seattle suburb who is the frontman for the dozens of personalities inhabiting his body, all kept in line by their father figure. While he is trying — reluctantly, pushed by a mutual acquaintance — to help a young woman who hasn't acknowledged her own multiple personality disorder, he experiences a traumatic event that undoes his carefully ordered world.
What I thought: Before I read this, I would have said I didn't know how multiple personality disorder "works," or even if it is a real thing rather than a sensational excuse for emotional instability. This novel set me straight, just as "The Curious Incident of the Dog in the Night-Time" gave me a much better understanding of Asperger's.
Certain parts of the ending of the story I thought were kind of unsubtle, melodramatic, but all in all it was a good read.
What's next: Ruff has a new one, "The Mirage," which sets the Sept. 11 terrorist attack in an alternative world with a Muslim fundamentalist superpower. I keep seeing it in the library, but I haven't yet got the enthusiasm for it. I'd be much more inclined to reread "Sewer, Gas & Electric," and I might someday take another whack at Ruff's first, "Fool on the Hill," which I gave up after a few chapters.


---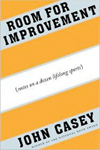 Room for Improvement (2011, John Casey)
Why I picked it: It was on the free table, and I liked Casey's novel "Spartina," and I liked this one's subtitle, "Notes on a dozen lifetime sports."
What it's about: Essays by Casey, who is principally a novelist, about his sporting life from prep school into his 70s: running, rowing, skiing, winter camping and a lot more.
What I thought: The stories in this volume are different from those that younger people tend to write about their athletic endeavors — those that typically follow the storyline "I had a crisis in my life, I decided to do this crazy thing, and this is how hard it was, and this is the uplifting lesson." Casey approaches his many sports not as a capital-C Challenge but as a more integral part of his life and of the way he wants to be, a sort of throwback to an early 20th-century gentleman adventurer: well-rounded, self-sufficient, self-deprecating.
I don't think he set out to be inspiring in the way most writer/amateur-athletes intend, and he's more of an athlete than I'll ever be, but I still liked imagining that level of activity 20 years on. (Casey marked his 70th birthday with a 70-kilometer circuit of swimming, biking, rollerblading and, just to make sure he hit the mark, walking his dog around the neighborhood.)


---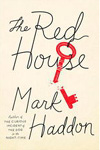 The Red House (2012, Mark Haddon)
Why I picked it: I liked Haddon's "The Curious Incident of the Dog in the Night-Time" (2003) though not "A Spot of Bother."
What it's about: Siblings Angela and Richard have become estranged as adults, not out of any real animosity but because they went different ways as they fled their unstable childhood. After being brought together by their mother's death, they unite their families for an uneasy week at a vacation home near Wales.
What I thought: I stuck with it to the end, but I wouldn't recommend it. It is a little too book-clubby as it wheels its characters through all possible pairings (Angela and Richard, Angela and Louisa, Louisa and Daisy, Daisy and Melissa ...) broken up by stream-of-consciousness dips into rambling thoughts and reading material. Definitely much more like "Bother" than "Curious Incident."


---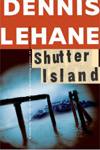 Shutter Island (2003, Dennis Lehane)
Why I picked it: I've read a few of Lehane's mystery novels and seen the movies of a few of his books (including, sort of, this one -- more on which later). They're on the thoughtful end of the genre's spectrum.
What it's about: A federal marshal investigating a patient's disappearance from an isolated mental hospital starts to suspect that its overseers are up to no good.
What I thought: So I kind of watched the DVD once. I must've been doing something else at the same time, because the plot quickly got away from me, and I don't think I finished watching it. I knew that its main character is having problems sorting out what is real, and that there is identity confusion, so going into the book I expected some twists and turns.
But all the clues that start adding up are a pile of red herrings, and the real twist (or one big twist and then a short, sharp twist) comes in the last couple chapters. I felt cheated that I had taken the story at face value (even knowing of a possibly unreliable narrator) and then the effort I had made toward piecing together what was going on was all negated by one rather implausible explanation. The one puzzle that actually means something is ridiculously simple to solve, and the book strings it out maddeningly. Much of the end -- between the big twist and the short, sharp twist -- is a too-detailed explanation of an event that occurred before the narrative started, complete with oooh-tricky anagrams.
The books of Lehane's that I've liked -- "Mystic River," "Moonlight Mile," "Gone Baby Gone" -- had well-drawn characters and smart narration and a sense of place. This one, because of its structure and subject matter, can't let you understand its main character too well, and can't even let him understand himself too well, and its setting is similarly detached from reality.
Movie: Though I was dissatisfied with the book, I might actually give the movie another shot. I have a feeling the story might be told more honestly as a movie, and if anyone could do it, it would be Scorsese.


---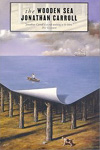 The Wooden Sea (2001, Jonathan Carroll)
Why I picked it: I read one of Carroll's novels, "The Ghost in Love," and liked it well enough to keep him on my list.
What it's about: A former wild kid who's now the police chief of his hometown is swept up in a chain of bizarre incidents, starting with a dead dog who won't stay put and escalating through a time-traveling mystery accompanied by younger versions of himself.
What I thought: With both this and "The Ghost in Love," the first couple chapters were great, but then it started feeling like Carroll was throwing in every wild idea he had and coming up with a complicated conceit to try to tie at all together. I guess I can't have it both ways: If I like the surreal story -- "speculative fiction," Google Books calls it -- I can't expect it to be entirely sensible. But I might like a little more rigor in the plotting.


---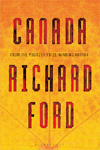 Canada (2012, Richard Ford)
Why I picked it: I've read three of Ford's other six novels, plus one of his story collections, and I liked them in a sort of a cool way. They are cool, arms-length novels, kind of like Paul Auster's. I admire his rigor and his pacing and his ability to create a world; he doesn't write characters I fall in love with.
What it's about: Dell Parsons, 15, sees his life upended when his "normal" parents are arrested for bank robbery in Great Falls, Mont., in 1960. The turbulence continues when, separated from his twin sister, he is sent to hide in Saskatchewan, where he works for a man who seems first enigmatic and then sinister.
What I thought: I might re-read Ford's Frank Bascombe trilogy -- or re-read the first two, and finally read the third. I did like this one. It didn't change my opinion of Ford as cool, thoughtful, deliberate. He is a master of prose and of plotting. This book tells you upfront that there is a robbery and "the murders," and then gets you so caught up in the first that you forget the second is coming until Dell has been swept up in the foreboding current. Audiobook note: This one was read by Holter Graham, who also read "The Art of Fielding," and I wouldn't have realized that except for one distinctive verbal effect he occasionally uses. Both readings I really liked -- smooth and not excessively mannered, but not bland.


---
Bliss (1981, Peter Carey)
Why I picked it: Carey is one of my favorite writers, and I hadn't read this novel, his first.
What it's about: Harry Joy, a cheerful, prosperous and likable Australian family man, awakes from surgery believing he has died and gone to Hell, where he sees the ugly side of what looks like his previous life. His companion in his new existence is a hippie-ish young woman from an anarchist community.
What I thought: I really liked this book, though it is more surreal, has less historical underpinning, than Carey's other novels. (It's hard for me to pick a favorite. I guess that would be "Theft," with "Jack Maggs" as a close second, though I've been meaning to re-read "Oscar & Lucinda," and his new one, "The Chemistry of Tears," is on a topic I like.) End-of-year update: As I was picking my Top 5, this one kept rising above "Maggs," maybe because as a first-time read it made more of an impression than a reread.
I love how Carey writes about Australia -- it seems, in his books, a definite cognate of California -- and this is one of the most Australian of his books, written while he was still an ad man (as is Harry Joy) in Melbourne.
Movie? Yes, and an opera, too. The movie (apparently not in the San Mateo County libraries, tant pis) is directed by Ray Lawrence, whose other two movies I've seen: "Lantana," which I really liked, and "Jindabyne."


---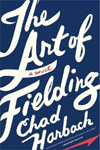 The Art of Fielding (2011, Chad Harbach)
Why I picked it: It was the It Novel of last year, as well as the subject of a big laudatory Vanity Fair article. (To which I would link, but they're selling it as an ebook mini so it's not online free.)
What it's about: A promising shortstop at a small Midwest college has a crisis of confidence that overshadows a tumultuous spring for his two closest teammates and their new lovers.
What I thought: A good story; I particularly liked the characters. It reminded me of John Irving, in the tone and the themes. You don't need to know a lot about baseball to enjoy it (though if you're fascinated, as it's hard not to be, by Steve Blass Disease, so much the better). More relevant, perhaps, is some knowledge of "Moby Dick."


---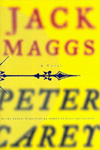 Jack Maggs (1997, Peter Carey)
Why I picked it: I read it a dozen years ago, my first Peter Carey book, and I really liked it. I hadn't read "Great Expectations" then, though, so I thought I should read it again with that perspective.
What it's about: Jack Maggs -- Dickens' Jack Magwitch -- returns from his Australian exile to London looking for his protege, who is trying to avoid him.
What I thought: I still liked it, and having read the Dickens did make it even better. It's not a prequel, or a straight reimagining -- it combines elements of "Expectations" and other Dickens novels and Dickens' life and Carey's Australian perspective.
What's next: I picked up Carey's early novel "Bliss" at the library today.


---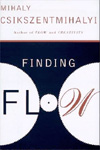 Finding Flow (1997, Mihaly Csikszentmihalyi)
Why I picked it: I had read about Csikszentmihalyi's work on athletic performance, then he showed up in "Thinking Fast and Slow."
What it's about: Csik's theory is that for a happy and fulfilling life, people need to engage themselves in activities that are challenging and require skill.
What I thought: Maybe I should've gone with the earlier, more comprehensive "Flow." This one seemed to me a little too pop-psychology. I can use the occasional push toward more rigor in my activities, but I was really looking for more of a brain-science thing.


---
Through the Children's Gate: A Home in New York (2006, Adam Gopnik)
Why I picked it: Saw it on the end cap at the library. I hadn't heard of it, but I like Gopnik's stuff in the New Yorker.
What it's about: In 2000, Gopnik and his wife returned from Paris so their children could grow up in New York.
What I thought: I had expected it would be more of a narrative; instead, most of the chapters could stand alone. Possibly they were written for the New Yorker, but I hadn't read any of them. Quick read, likable.


---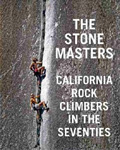 The Stone Masters: California Rock Climbers in the Seventies (2009, John Long)
Why I picked it: This was a fantastic gift from Leslie, and David read it immediately. I kept forgetting it was on his shelves until I read "American Rock," and then I put it on my list.
What it's about: A collection of remembrances (not all by Long) and photos of the young and often reckless men (and one woman) who changed the culture of climbing in Southern California and Yosemite.
What I thought: A collection of anecdotes, it's not an exhaustive history, and it's not even that cohesive, but altogether it gives a fascinating sense of the time and the players.


---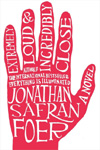 Extremely Loud and Incredibly Close (2006, Jonathan Safran Foer)
Why I picked it: I liked Foer's "Everything Is Illuminated." It took me a while to get to this, as I was hesitant about 9/11 fiction. I guess it took me 10 years to recover from the firehose of information. Lately I've read novels that dealt with the event in various levels of obliqueness (among them McEwan's "Saturday," Auster's "The Brooklyn Follies," Lethem's "Chronic City," Lorrie Moore's "A Gate at the Stairs"), but this is the first full-on Twin Towers novel I've read.
What it's about: A 9-year-old boy seeks out a long list of strangers in a quest launched by a mysterious key he finds after his father dies in the 9/11 attack.
What I thought: Odd, smart children are always a plus for me, and I liked the depiction of Oskar's relationships with his parents and grandmother. I'd say the integration of Oskar's thread with one about his paternal grandparents is not quite successful, but I liked the primary story enough to excuse that.
Movie? It came out last year, directed by Stephen Daldry, starring newcomer Thomas Horn and, as the father, Tom Hanks. Apparently, in the movie Oskar is definitely autistic, which is never spelled out in the book; some viewers have found him quite unpleasant, although I'd say he's not terribly charming in the book, either.
What's next: The 10th anniversary of the attack provoked a flurry of articles about how there has been no great 9/11 novel. Most critics say the best of the bunch is Claire Messud's "The Emperor's Children," so maybe I'll give that a shot.


---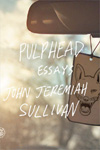 Pulphead (2011, John Jeremiah Sullivan)
Why I picked it: When I saw this collection in the library, I had a vague recollection of enjoying one of Sullivan's essays, or maybe just reading a complimentary review of this book.
What it's about: Wide-ranging essays (music, politics, pop culture) by a writer for the Paris Review and GQ.
What I thought: These were a lot more thoughtful than the slick, slightly snarky work I associate with GQ. My favorites were about Sullivan's years as a live-in companion to the aging Southern writer Andrew Lytle, and about Sullivan's visit to a Christian rock festival. His essay on Michael Jackson (together with Thomas Dolby's recollection of meeting Michael, which I heard recently on the radio) gave me an appreciation of someone I'd always discounted, even as it grappled with the unsavory issue of his association with children.


---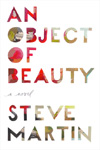 An Object of Beauty (2010, Steve Martin)
Why I picked it: I liked Martin's novels "Shopgirl" and "The Pleasure of My Company," as well as his autobiography "Born Standing Up." This one is also about the art world, a topic that I like reading about and which Martin is an expert on.
What it's about: Twenty years in the life of Lacey Yeager, who rises from an assistant at Sotheby's to the owner of a Soho gallery.
What I thought: I didn't like it as much as Martin's previous novels, partly because of (again! see Holden, below) a lack of sympathy for the main character. It's not the first book I've read about a woman whom men find very attractive and whom I found shallow.
Though it got a little too lecturey in places about art market trends, I liked the insider view of the Manhattan art world. Because of the blending of real and fictional, it sometimes took me a while to figure out which characters were real, but I didn't mind that.
I listened to this one on CD (nice reading by Campbell Scott, Martin's "Spanish Prisoner" co-star), and I don't think my comprehension suffered from the lack of a notable feature of the print version, numerous reproductions of the real works mentioned.
Movie? In the works, with Amy Adams in the lead. This is *not* the 1991 Malkovich/MacDowell fluff that revolves around a Henry Moore sculpture.


---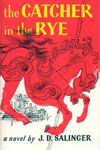 Catcher in the Rye (1951, J.D. Salinger)
Why I picked it: I adore Salinger's Glass family stories, but I didn't like "Catcher," which I read once on my own at 14 and again as a class assignment two years later. I was curious as to how I would see it now.
What it's about: Holden Caulfield, age 16, leaves the prep school from which he is about to be expelled and spends two nights on the loose in Manhattan.
What I thought: My adolescent dislike of this book was rooted in a lack of sympathy for Holden. I saw him as a privileged kid whose troubles were all of his own making, and I wanted him to have more initiative to change his life.
From an adult perspective, I had more appreciation of the roots of his disaffection, and I also liked him a little more — he's basically a kid too sensitive for his life. But I think if you didn't love this book as a teen, you're never going to really get into it.
Sidenote: It's interesting how mature Holden seems from 60 years on. With his suit and his cocktails and jazz clubs, he's like a 16-year-old having a midlife crisis.


---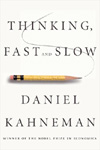 Thinking, Fast and Slow (2011, Daniel Kahneman)
Why I picked it: It got a lot of press when it came out, and I like reading books about how the brain works.
What it's about: As it turns out, it's not so much about brain science as it is about statistics and economics. Kahnemann is a psychologist who won the economics Nobel for his research into how people make choices.
What I thought: As a fine-arts major, I escaped the statistics requirement, and I really shouldn't have. Every news editor should have a basic grounding in statistics, the better to understand what is a worthwhile story and what is junk science. Kahneman's intellectual rigor is something of a counterpoint to Malcolm Gladwell's "Blink," which relies largely on anecdotes to make a case for the importance of gut instinct.


---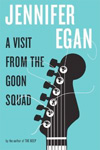 A Visit From the Goon Squad (2010, Jennifer Egan)
Why I picked it: Critical acclaim (including the 2011 fiction Pulitzer), and I read at least one excerpt of it that I liked.
What it's about: Episodes from the lives of a dozen people connected (some rather distantly) to Bennie Salazar, as he ages from a San Francisco punk-era club kid to the owner of a New York record label four decades later.
What I thought: I might not have committed to it had I read more reviews, as the few I've run across since reading it describe it as loosely connected short stories, and I'm not wild about that format. As it turns out, it's tightly connected enough that it works for me as a novel. It has a nice edge of surrealism, and only one of the many characters is annoying enough that I had no sympathy.
Movie? Apparently there's an HBO series in the works.


---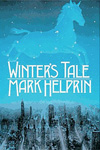 Winter's Tale (1983, Mark Helprin)
Why I picked it: This is one of my all-time favorite books, and it has been about 15 years since I read it. When I ran across it on audio, I was ready to take the plunge.
What it's about: New York City around 1910 and in an imagined 1999, with the narratives connected by burglar/mechanic Peter Lake and an amazing horse, both of whom disappear in the interim and return on the eve of big millennial plans for the city.
What I thought: It lived up to my affection for it. Although I've read that Helprin (not the most easy-going of men) despises hearing it called magical realism, it shares with some of my other favorites a dreamy, half-mythic feel. It's very funny, too, in phrases and ideas and in longer sequences.
The big change since I first read it, around 1995, is Sept. 11. The book is very much a paean to the city, and had it been written after 2001, it might be considered overly sentimental. One scene in particular took my breath away: The city is in flames, and people are trudging across the bridges as ash falls and smoke blots out the sun.
Movie? At 688 pages, it would be a tough adaptation. The early-20th-century chapters, though, made me want to rewatch "Gangs of New York." Update: A movie, directorial debut of screenwriter Akiva Goldsman, is scheduled to come out in 2013. They're going to have to leave a lot out. Colin Farrell is Lake, Russell Crowe is his nemesis Pearly Soames, and Will Smith is in there, too, I guess as Jackson Mead? Jessica Brown Findlay, Sybil of "Downton Abbey," is Lake's beloved Beverly.


---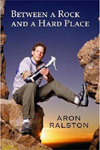 Between a Rock and a Hard Place (2005, Aron Ralston)
Why I picked it: I had seen the movie "127 Hours" -- which was better than I thought a movie of this subject matter could be -- and I was curious as to how close it hewed to the book.
What it's about: In April 2003, Aron Ralston went adventuring alone in the Utah canyonlands, got his arm pinned to a wall by a big rock, was stuck there five nights, and then cut the arm off to free himself.
What I thought: In answer to my question, the 2010 movie is very close to the spirit of the book, though the movie makes Ralston more of a loner to strengthen its no-man-is-an-island theme. The movie also adds one major character (the ex-girlfriend seen in flashbacks); embellishes a short sequence wherein Aron, early in his hike, meets two women; and, to the benefit of the narrative, stops sooner than the book. The infamous Scooby Doo sequence is also an addition of the movie.
The alternative ending on the DVD is much closer to the book's last chapters -- it follows Ralston's hospitalization and his reunion with his family. The ending the movie went with, which I think was the right choice, goes from his first post-amputation encounter with people to a quick montage of his rescue, and the narrative ends with the rescue helicopter lifting off. The ending sequence includes images of James Franco as Ralston post-recovery and of the real Ralston with his wife and son (he had not met his wife-to-be when the book was written).
I realized late in my listening that the audiobook was abridged. I believe it cuts out a few lengthy sequences of Ralston's previous wilderness adventures and otherwise just generally tightens the narrative.
So the question: Is there any point to the book beyond the cutting off of the arm? No and yes. Though he is a serious mountaineer, Ralston wouldn't have gotten a book published without his Bluejohn Canyon adventure. I can't imagine anyone reads it without knowing the outcome -- the cover photo prominently displays Ralston's prosthetic arm -- and even the timing is not much of a mystery if you know the name of the movie. (The 127 hours, though, refers not strictly to his time stuck but to his sleepless adventure, between waking up on Saturday morning and being given morphine in the Moab hospital on Thursday afternoon.) Still, there's plenty to think about while Ralston is detailing his five days stuck, most of it along the lines of "what would I do"? He has an engaging tone, and the structure of the book enhances the narrative. (Right before the climactic sequence, he switches to a recounting of what his family and friends were doing, having realized he was missing.) I would have liked diagrams of the slot where he was trapped and of the various rigs he used to try to lift the rock. In fact, I was curious enough to check out the hardcopy book while I was listening to the audio; it has some good photos, including one of the severed arm, but no maps or diagrams.


---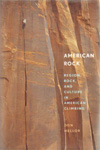 American Rock: Region, Rock and Culture in American Climbing (2001, Don Mellor)
Why I picked it: If this is the only section of the website you visit, you might not know that rock is very much part of the Lodge culture these days. I have, in the past couple years, become aware of places that were not on my radar before -- Hueco Tanks, the Shawangunks, the Red River Gorge of Kentucky -- and I was curious about them.
What it's about: Various climbing areas of the United States and how they were developed for climbing.
What I thought: I was glad I read it -- made me feel a little more clued-in about the rock and the culture of these places. David had read it a while back and thought Mellor occasionally forced his theses a little bit, but I didn't find it annoying in that way.
What's next: "The Stone Masters," a very generous gift from Leslie.


---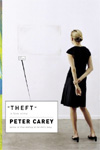 Theft: A Love Story (2006, Peter Carey)
Why I picked it: I don't know how I missed this one: one of my favorite novelists writing about one of my favorite topics, art forgery. I ran across it in the library stacks while looking for something by his neighbor Jonathan Carroll.
What it's about: A painter once the toast of Sydney, now trying to regroup after divorce and incarceration, and the emotionally volatile brother in his care are swept up by the ambition of a enigmatic woman scheming to make money in the art world.
What I thought: This could be my favorite Carey. I'll have to reread "Jack Maggs" to decide (but I should do that anyway, as I read it before "Great Expectations"). It's told in alternation by brothers Butcher and Hugh, and it's not afraid to move right along. I liked the insider view of the art world, particularly the technical issues of credible forgery. (My interest in the topic began 30 years ago when I made some walking-around money typing a doctoral dissertation about Gaddis' "The Recognitions.") The day I finished reading this, there was a news story about a Van Gogh long thought fake because of its "uncharacteristic exuberance" but returned to the portfolio by the results of an x-ray.


---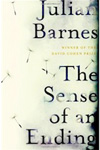 The Sense of an Ending (2011, Julian Barnes)
Why I picked it: Critically acclaimed, won the Booker Prize, and it was on the free table. I may have read some of Barnes' short stories, but I'm pretty sure I've never tried any of his novels. (This is a short novel, 170 pages.)
What it's about: A divorced retiree tries to discover the motivation for an odd bequest left to him by the mother of his college girlfriend.
What I thought: I ended this one lukewarm. I liked the storytelling and the structure, and I liked the themes of memory and "who gets to write history," but the final twist seemed to me oddly sensational and did-you-guess?! for such a thoughtful novel. The discussions of two suicides, one of them pivotal to the plot, bugged me because of their unchallenged focus on an external cause — "such-and-such happened to Joe, and he couldn't take it, so he killed himself." The narrator is something of a blank (although he's meant to be), and many of the other characters are sketchily drawn; the ex-girlfriend, the strongest personality, is unwaveringly unpleasant.
Still, I wouldn't write off Barnes. "Metroland" sounds interesting; "Flaubert's Parrot" seems to be (besides this) the best-thought-of.


---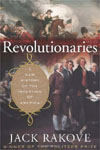 Revolutionaries: A New History of the Invention of America (2010, Jack Rakove)
Why I picked it: After spending last summer on the French Revolution, I wanted to switch to America. Rakove was a name known to me as a Pulitzer-winning historian and a Stanford professor. (And possibly a member of my synagogue. I've never met him, but I see his name there sometimes.)
What it's about: The revolution and the early diplomatic and policy efforts, with a focus on specific people as principal actors or as exemplary of certain interests and movements.
What I thought: It's about half the size of "Citizens," but it's pretty dense — it took me about six weeks to plow through it, interleaved with several other bedside books. (Alex is much worse than me on this count. She rarely has fewer than five books going.) It's not boring or poorly written, but it gets into some sophisticated concepts of the creation of government.
This book did what I hoped it would in that I now have a less simplistic view of the war and what followed it. It's interesting to see how close the United States almost came, at several points, to being a very different country.


---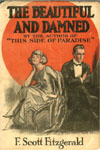 The Beautiful and Damned (1922, F. Scott Fitzgerald)
Why I picked it: I'd read "Gatsby" three times, and none of Fitzgerald's other novels.
What it's about: The downfall of an irresponsible upper-class couple who have never expected to have a vocation.
What I thought: I found it a lot less nuanced, a lot more heavyhanded than "Gatsby." None of the major characters is likeable — I didn't even like Anthony and Gloria during their allegedly glamorous days. Though the couple eventually comes to ruin, it takes a lot of slogging through bad decisions to get them there. In tone, it was a lot more like "The Magnificent Ambersons" or "Main Street" than like Gatsby — melodramatic, with big, not terribly realistic plot twists.


---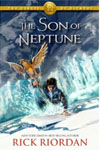 The Son of Neptune (2011, Rick Riordan)
Why I picked it: Alex is doing a project on it, and I wanted to be able to offer some judicious coaching.
What it's about: Percy Jackson and two other teenage demigods go on a high-speed quest to free the gatekeeper of death.
What I thought: Juvenile literature these days is heavy on series about Orphans Behaving Heroically, and Alex is a fan of the genre, so I've read quite a few of these books. I didn't want to like Riordan's stuff — he's responsible for the gimmicky Scholastic "39 Clues" series; his recent work is published by Disney; and the plots as described sound very cookie-cutter.
But the four or five of his demigod books I've read at least parts of (he's done five Greek, two Egyptian, and two Romans) I've found easy to take. He's funny, for one thing, especially in the supporting characters, and the settings in real-life modern cities are catnip for a lousy map-head and Google Streetview addict like me. I tend to skim through the battles, but he's not bad with characters and personal relationships.


---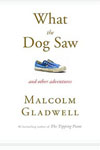 What the Dog Saw (2009, Malcolm Gladwell)
Why I picked it: More New Yorker fluff. I like Gladwell's frequently contrarian explorations.
What it's about: A collection of articles from the New Yorker.
What I thought: I preferred Gladwell's previous books, especially "Outliers," because they stuck to a theme, chapters as variations on long-form investigations. This one he divides into three topics so broad as to cover just about anything that could be written: pioneers and geniuses, theories and predictions, personality and intelligence. A certain sameness to the structure and the point of view becomes apparent by the time you've read a handful.
My favorites were on Enron, plagiarism and choking vs. panicking.


---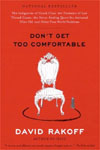 Don't Get Too Comfortable (2005, David Rakoff)
Why I picked it: I heard Rakoff on "This American Life."
What it's about: More NPR fluff — essays loosely united by a theme of "first-world problems."
What I thought: I would've liked it to be a little more substantial, but I guess I knew what I was getting into when I picked this, that being well-crafted riffs in a Sedarislike voice. I should remind myself to space these well apart, as amusing marshmallows. So even though I just heard a story about a chicken that made me want to read the Auster-curated "True Tales of American Life," and even though I might pretend I believed it to be somewhat weighty because of Auster, I will wait on that one.


---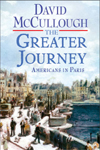 The Greater Journey: Americans in Paris (2011, David McCullough)
Why I picked it: McCullough has a good reputation for popular history, and I liked the subject matter (though I think I expected it would focus on the 1920s).
What's it about: American artists (mostly), medical students and the occasional statesman living in Paris from 1830 to 1900.
What I thought: I see why people like McCullough. It's a well-put-together book, thoughtful but not a hard read. He has an eye for the good anecdote, the odd tidbit, and he really gives a sense of the figures' personalities without drifting too far into historical fiction.
The one episode that seemed a little out of place was, in the middle of the artist-heavy chronology, two long chapters on the diplomat Elihu Washburne during the Franco-Prussian War and the Paris Commune — but those were my favorite chapters.
I appreciate that the book includes photos of most of the major works discussed. I must have flipped back to look at Sargent's "Madame X" ten times during the reading, and Saint-Gaudens' Farragut statue at least that much.
What next: De Toqueville is the flip side, a Frenchman in America in the 1830s. I also would be inclined to read more McCullough. Years ago, my friend Jason A. recommended "Brave Companions," so I put it on my list, where it has sat ever since. Now that I realize that's McCullough, too, I'll bump it up.

---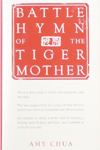 Battle Hymn of the Tiger Mother (2011, Amy Chua)
Why I picked it: Saw it in the library, thought David might be interested, brought it home. He said it was a quick read, so I blitzed through it.
What it's about: (What rock have you been under?) A hard-charging Chinese-American professor writes about pushing her two daughters to excel.
What I thought: Easy read, not a whole lot of depth. It's not intended as a how-to (or a how-not-to) or as a study of various parenting methods; it's one family's story, and even that without resolution.
To her credit, Chua has a fair amount of self-awareness — the excerpts that got the huge press early on were the more outrageous, and in context she's mocking herself a little. I appreciated the epilogue in which she described her family's involvement in the writing of the book and discussed some of the choices she made with the narrative.

---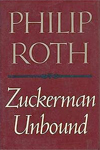 Zuckerman Unbound (1981, Philip Roth)
Why I picked it: Roth is a big gap in my fiction reading: I hadn't read anything beyond "Portnoy" and "Goodbye, Columbus."
What it's about: A novelist in New York, 1969, deals with unexpected celebrity in the wake of his best-seller.
What I thought: I'm not going to try to analyze one of the acknowledged 20th-century masters in this venue, or on the basis of one book. I'll read more Roth. I know the minority rap on him (narrow, repetitive, misogynist) but I liked this book.
Footnote on the audio: I shuddered when I saw the reader was George Guidall, whose female voice in "American Gods" put my teeth on edge. Here he was fine — better than fine — even with the women.
What next: So many to pick from. I'm not going to methodically knock off the Zuckermans (this is the second of them, anyway). Maybe "The Plot Against America" or "American Pastoral" or "The Human Stain."

---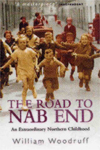 The Road to Nab End: An Extraordinary Northern Childhood (2000, William Woodruff)
Why I picked it: I knew nothing about this book, but I've been intrigued lately by Northern England and its relation to the rest of the country. (Some of my recent favorite movies/TV are set there: Boy A, the Red Riding trilogy, Life on Mars.)
What it's about: A memoir of growing up in a family of poor, sporadically employed Lancashire textile workers in the 1920s.
What I thought: I was happy to realize that it continued the thread of class and political upheaval in early-20th-century England that I had picked up last year in "The Children's Book." I would have liked it stronger in the actual historical underpinnings, but it's a fairly superficial (though likeable) childhood memoir. Woodruff stretches some themes and episodes beyond what they're worth, and he occasionally goes on a bit long in his what-my-young-self-thought voice.
One thing I would have changed if I were his editor: He gives very little indication of how he (and the others in the book) ended up after the period covered. At the end of the book, at age 16, he's heading to London, and it ends there. There's a preface in which it's revealed that Woodruff ended up living in Florida, but I think the book would have benefited greatly from some attempt to connect his childhood with the years beyond, or at least from an epilogue. (There is a sequel, but from what I understand, this first book was intended to stand alone.) I guess the reader has to realize that if Woodruff is writing this book, he probably became more than a machine operator, but there's no explicit mention of that.

---