Sushi Monster Devours Peninsula
THE BIG LIST v. 4.0
---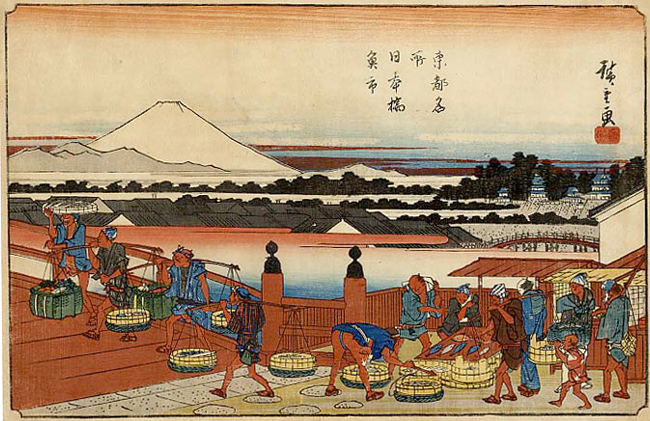 A FISH STORY
One day in early 2006, I awoke hungry. Very hungry. This in itself is not remarkable. The day I am not very hungry will probably be the day I wake up dead. No, the curious thing is this: I absolutely had to have sushi that day, and lots of it. Whereas ordinarily I would be quite happy with a big plate of anything from goat tacos to dim sum, on this day nothing but sushi would suffice. The following day, the hunger hadn't abated. Nor did it dissipate the day after that. And so began what amounts to a culinary odyssey on the San Francisco Peninsula, a personal quest for a sushi lunch of transcendental quality.


WHAT'S NEW FOR v. 4.0
The total coverage area has expanded slightly, both north and south. The list is now comprehensive -- every last sushi bar from Millbrae through Mountain View and Cupertino. As of spring 2008, the list stands at 62 restaurants (up from 44 in v. 3.0, 34 in v. 2.0 and 25 in v. 1.0).

The new reviews for 4.0 are:
Aji Yoshi Ya (Burlingame)
Arikato (Mountain View)
Azuma (Cupertino)
Hon Sushi (Mountain View)
Jin Sho (Palo Alto)
Kiku Sushi (Cupertino)
Monster Sushi (Mountain View)
Ozuma (San Carlos)
Satsuma (Mountain View)
Sono (Mountain View)
Sura (Mountain View)
Sushi 85 (Mountain View)
Sushi Monster (Belmont)
Tatsumi (Cupertino)
Tokyo Star (Redwood Shores)
Wasa Wasa (Millbrae)
Yoshida (Cupertino)

This version will probably be my definitive last word on Peninsula sushi. I have no plans to extend coverage into San Francisco or further into Santa Clara County.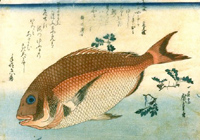 In the year since v. 3.0, all of the top tier operations were revisited at least once. Many were revisited a half-dozen times or more. Reviews for all the top tier restaurants have been updated to reflect the most current information. As in previous versions, to provide a more timely value snapshot average prices were recalculated using only the four most recent visits to each establishment.

With only one significant new arrival on the scene -- Palo Alto's precocious Jin Sho -- the big news for v. 4.0 is runaway price inflation across the top tier. As of spring 2008, the price of an average nigiri pair in the top tier stands at $7.20. The era of $80 solo lunches is upon us -- and I predict $90 will come shortly, as transportation costs drive up the price of imported fish. It should be noted that at least three of the top tier operators -- Tomi, Higuma and Hotaru -- are valiantly holding the line on price.

Longtime readers will notice some significant enhancements to the site for v. 4.0. There is a Google master map, featuring all 62 sushiya. There are also map links at the top of each individual listing. Restaurants' Web sites are linked directly to the listing. You'll also want to peruse these new sidebar articles covering various aspects of the sushi experience: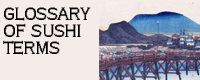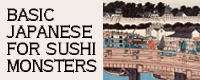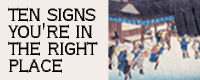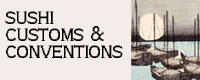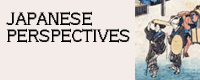 ---
ABOUT THE LIST
My personal biases are thus: I like a traditional, classic sushi meal, which means nigiri (fish on pads of seasoned rice). I don't concern myself with "fancy rolls" or cooked items. (If your concept of good sushi includes American-style rolls the size of a roach-coach burrito grande, these pages will be of little use to you.) I prefer small shops where the owner/chef is behind the bar. I value variety and favor restaurants that offer a substantial daily whiteboard of special fish.

The picks in my top tier each have their particular strengths. But you can go to any of them on any day and be assured the quality is going to be there. Considering the multiple visits I've made to denizens of the top tier, I'm dead certain of the conclusions I've drawn. After a half-dozen or a dozen lunches, the chance of some significant element being a one-time anomaly is virtually nil.

Most of the restaurants in the top tier have at least one home run -- an item that is among the best of its type. Within that elite group, don't read too much into the nominal ranking. It would be sheer folly to say "Sam's is better than Yuzu." The ranking is a matter of my personal preference and a summation of the total dining experience based on many meals. The quality of the fish and rice is always the top consideration. But the selection, the special atmosphere the itamae creates at the bar and the level of service are also in the mix. Your mileage may vary substantially, depending on the day of the week and the particular itamae who serves you at the bar. (These reviews are only for the bar, never for table service.)

These rankings are based on quality and overall value. There is little correlation between price and quality. I would guess at least 80 percent of the restaurants buy most of their fish from the same two dominant wholesalers, IMP and True World. Each restaurant's pricing probably has more to do with its overhead than it does with the cost of fish. It is interesting to note that the fouth-worst establishment in the region has higher prices than 10 of the 13 restaurants in the top tier.

In the middle tier, you can find decent quality and good value -- if you have patience, time and luck. But most of the denizens of the middle tier are not consistently solid performers day after day. Within the middle ranks, you're far less likely to find a good selection of fish or an itamae who is properly trained.

As for the bottom tier, I would not return to any of these establishments. Life is just too short to eat bad sushi. On the Peninsula, blessed with some of the best restaurants in the state if not the country, higher quality and better value are almost always just down the street. Avoid the restaurants in the bottom tier.

If you're serious about quality, I would urge you to save your time and money by restricting your own sushi quest to the top tier. Eventually, you'll want to focus on two or three shops that line up with your personal taste and your pocketbook. When you find them, patronize them religiously. A steady relationship with a skilled, trusted itamae is the best path to true sushi enlightenment.

Next to each entry you'll notice a pair of numbers. The first number is the total tab for my solo lunch, with no beverage other than a mug of tea, and including a 20 percent tip. The second number is the price for my average plate of two nigiri sushi, again including a 20 percent tip. Remember, this isn't the average from the entire menu, this is the average of the stuff I actually ate.

Finally, the reader is urged to bear in mind that the statements below are not allegations of fact but expressions of opinion from one person who eats an awful lot of sushi.


---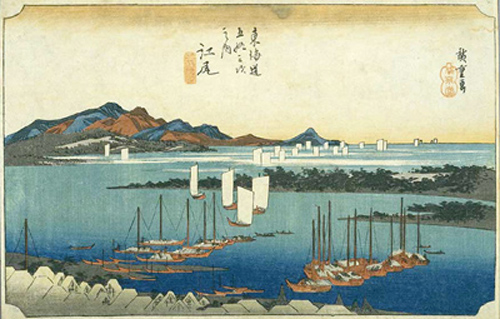 SUSHI MONSTER'S BIG LIST OF PENINSULA SUSHI v. 4.0
TOP TIER
1) Sakae, Burlingame. ($108.25/$9.20)
2) Akane, Los Altos. ($52.85/$5.80)
3) Fuki Sushi, Palo Alto. ($63.70/$7.35)
4) Sushi Sam's Edomata, San Mateo. ($82/$8.60)
5) Yuzu, San Mateo. ($68.75/$7.70)
6) Koma, Menlo Park. ($52.65/$7.50)
7) Jin Sho, Palo Alto. ($85.45/$9.50)
8) Tomi, Mountain View. ($63.10/$6.85)
9) Higuma, Redwood City. ($39.90/$5.50)
10) Kitsho, Cupertino. ($65.30/$7.30)
11) Hotaru, San Mateo. ($31.20/$4.70)
12) Naomi, Menlo Park. ($55.10/$7.00)
13) Sushi Kuni, Cupertino. ($51.55/$6.50)

MIDDLE TIER
14) Akasaka, Menlo Park. ($37.25/$5.50)
15) Kanpai, Palo Alto. ($55.50/$7.80)
16) Momoya, Mountain View. ($34/$4.90)
17) Masa, Mountain View. ($34.50/$4.40)
18) Sushi Kei, Millbrae. ($60.90/$6.25)
19) Sushi Tei, Mountain View. ($44/$6.30)
20) Bonsai, Atherton. ($37.10/$5.50)
21) Tokie's, Foster City. ($60/$6)
22) Sushiko, Los Altos. ($30/$4.20)
23) Kisaku, San Mateo. ($48/$6)
24) Hanamaru, Sunnyvale. ($33.05/$4.70)
25) Sushi Tatsumi, Cupertino. ($39.70/$6.60)
26) Sura, Mountain View. ($41.65/$6.95)
27) Yoshida, Cupertino. ($38.50/$6.40)
28) Jun Sushi, Burlingame. ($45/$5)
29) Satsuma, Mountain View. ($36.30/$6.05)
30) Sushi Main Street, Half Moon Bay. ($28/$3.75)
31) Yokayama, Redwood City. ($16.50/$3.45)
32) Ocean Garden, Redwood City. ($34/$5)
33) Aji Yoshi Ya, Burlingame. ($14.90/$4.95)
34) Miyake, Palo Alto. ($30/$2.90)

BOTTOM TIER
35) Aya, San Carlos. ($33/$6.60)
36) Ganko, San Carlos. ($40/$6.60)
37) Sumo, Los Altos. ($28/$4.60)
38) Yakko, Mountain View. ($41.10/$6.85)
39) Joy Sushi, San Mateo. ($16.70/$5.55)
40) Kiku Sushi, Cupertino. ($26/$5.20)
41) Azuma, Cupertino. ($23.25/$4.65)
42) Narita, Belmont. ($29/$4.80)
43) Sushi 85, Mountain View. ($20.25/$2.10)
44) Isobune, Burlingame. ($35/$3)
45) Tokyo Star, Redwood Shores. ($22/$5.50)
46) Tsunami, Mountain View. ($25.60/$6.40)
47) Yamo Yamo, San Mateo. ($21.85/$4.40)
48) Kaigan, San Carlos. ($20/$4)
49) Tomo, Palo Alto (University Ave.). ($17.50/$2.75)
50) Tomo No. 2, Palo Alto (El Camino Way). ($16/$2.75)
51) Seasonal Sushi, Redwood City. ($19.15/$4.80)
52) Suisha House, Redwood City. ($32.15/$5.35)
53) Sushi Monster, Belmont. ($27/$6.75)
54) Shiki, San Mateo. ($30/$5)
55) Arikato, Mountain View. ($16.85/$3.40)
56) Hon Sushi, Mountain View. ($15.75/$3.95)
57) Wasa Wasa Sushi House, Millbrae. ($17/$5.65)
58) Sono, Mountain View. ($14.25/$2.85)
59) Monster Sushi, Mountain View. ($24.40/$8.15)
60) Kyoto, San Mateo. ($25.70/$5.15)
61) Ozuma, San Carlos. ($15/$5)
62) Liquid Sushi, San Mateo. ($39/$5)

See the entire list on a Google map, with hyperlink index.


---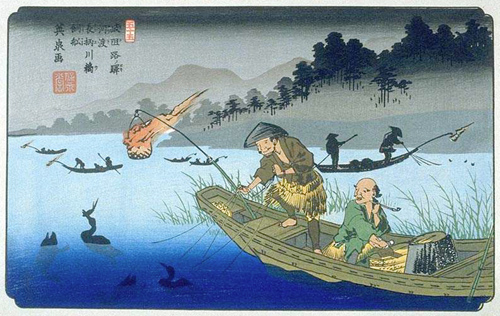 No. 1
Sakae
240 Park Rd.
Burlingame
(650) 348-4064
MAP

Given the abundance of quality sushi on the Peninsula, the question arises: Why would a value-conscious sushi monster ever venture north of $100-per-person for lunch? Anyone who professes to really care about sushi should sample the best at least once -- if for no other reason than to establish a baseline point of reference for quality. In other words, you're in a much better position to parse the good from the very good once you've tasted the truly great.

Of the nearly 100 sushi restaurants I've patronized on this side of the Pacific Rim, nothing outside of Los Angeles beats Sakae. When it comes to providing an orthodox, traditional meal of unparalleled quality, Hiro Endo and Jun Ozawa are still the men to beat. Sakae is the total package -- the best fish, the best itamae, the broadest selection and the best overall experience.

The whiteboard of daily specials features a staggering array of fish -- between a dozen and 20 varieties, several (such as fresh anago, seki aji and seki saba) seldom seen outside Japan. There is no secret Tsukiji Market connection at work here. They use the same two wholesalers as everyone else, but their longstanding relationships, their knowledge of the market and their heavily Japanese clientele allow them to offer things that few others could afford to stock.

Given unlimited funds, you could eat the entire whiteboard from top to bottom and never have an ordinary, ho-hum morsel. It's just that good. If you come to Sakae, leave any financial concerns at the door. Although prices have not changed much at all over the last three years, a serious lunch will still set you back $100-something with tip. If you choose to partake of the many high-end sake offerings, your total could easily get into the $180-per-head range.

The must-haves: Hokkaido scallops, kanpachi and shima aji (which are now available farmed year-round), madai and sayori. Sakae also has the best premium bluefin tuna I've ever tasted. It's usually available in three cuts. The two toro grades ran $18 for chu-toro and $24 for o-toro pairs. Partaking in the toro could ruin you. As Calvin Trillin would probably say, after you taste this stuff, you will want to throw rocks at other people's toro.

What are you really paying for when you sit in front of Jun or Hiro? An education. To come here and insist on your standard set nigiri lineup would be a terrible waste. Over the years, these guys have probably forgotten more about the art than I will ever know. If you leave Sakae not knowing more than you did when you came in, you just weren't paying attention.

No. 2
Akane
250 Third St.
Los Altos
(650) 941-8150
MAP

I could be perfectly content to eat lunch once a week for the rest of my life at Akane. Like Sakae, it is the total package -- absolute top quality fish, a staggering selection of special daily offerings, a master itamae and a traditional focus. There is a reason I try to go to Akane once a week, whereas I only hit Sakae once a year: Unlike Sakae, there is tremendous value to be found here. No matter who's behind the bar -- Shin-san or his No. 2 man Shu-san -- Akane is an absolute paragon of reliable quality, day after day.

Akane, a Los Altos mainstay for going on 20 years, is my best example of great sushi experiences being built on relationships and trust. The first few times you sit in front of these highly skilled itamae, you may get just a hint of all the special things they have to offer. (There's a lot more than what's on the whiteboard.) Over time, as they become more familiar with your taste, the relationship will grow and your experience will just keep getting richer and deeper. These guys are the only ones who know me well enough that I would feel comfortable going omakase (chef's selection) there. From what I've seen at the bar, there are a lot of other people who feel exactly the same way. If you eat the full range of what Akane has to offer, in six months you will know more about fine nigiri than any of your sushi-snob buddies. The Kaneoya family has certainly made Sushi Monster a much wiser consumer.

My usual lunch lineup includes: seared sake (or masu) and seared hotate (w/lemon and coarse salt), hirame and engawa (the best engawa anywhere), hamachi suna zuri (the belly cut), kanpachi or shima aji, aji, oysters and ankimo. If they're available, the aoyagi scallops and mirugai can be excellent (order one of each for contrast). Skip the unmarinated ikura and the kani.

Given the near-religious devotion of its regular fans, Akane does just fine although it's semi-hidden, on a sleepy block in the heart of downtown Los Altos. (My frequent lunch partner grumbles that it's too easy to find and too many people know about it already.) The lunch rush can be unpredictable. At noon, you may be looking at a long wait for a bar seat -- or you may have the bar entirely to yourself. Get a seat and a big mug of tea, roll up your sleeves, turn off your cell phone and let the cares of the world wash off you. You are in good hands.

No. 3
Fuki Sushi
4119 El Camino Real
Palo Alto
(650) 494-9383
MAP

The granddaddy of all Peninsula sushi restaurants (dishing it out since 1978) is a paragon of reliability. Good atmosphere, superior service and high quality fish every time. The specials on the daily whiteboard are steeply priced and, more often than not, worth it. There is nothing warm or homey here. Fuki is a big, well-oiled machine, with four itamae working the 14-seat bar at lunch. For the best service, sit on the far right side of the bar (near the specials board) to be served by the senior itamae.

Among sushi aficionados, the big knock on Fuki is value. Prices are very high, making Fuki a traditional favorite among the expense-account crowd and those who lunch with them. Only rarely have I been able to get out of Fuki for under $60 at lunch. Engawa, hamachi belly, wild sake and aji are always good calls. On the right day, madai, hotate and shima aji can be very strong as well. Skip the ikura. If you do splurge on the toro, get it minced and seared, rather than as nigiri. For the strongest selection, Wednesdays through Fridays are prime time.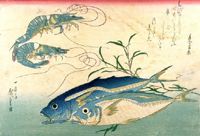 No. 4
Sushi Sam's Edomata
218 E. 3rd Ave.
San Mateo
(650) 344-0888
MAP

When local sushi aficionados compare their top picks, not infrequently it comes down to Sam's partisans versus Sakae's. Aside from the price, there really is little to compare. Both offer a remarkable selection of high-quality fish. But Sakae is a traditional Japanese sushi-ya whereas Sam's bar is a shrine of innovation and creative flair. It may not be 100 percent Japanese -- but it's 100 percent Sam. He's the show. It's almost a wasted gesture to pour shoyu into the little dish, because just about everything you're going to be served is already completely seasoned -- or overseasoned.

The truly astounding thing is how Osamu-san and three assistant itamae crammed elbow-to-elbow behind the bar can hold the line on quality when they're slamming out orders at a go-for-broke pace. At the height of the lunch rush, the bar looks like Pit Row under a yellow flag at the Indy 500. Seating at the 10-seat bar is extremely intimate, personal space being measured in millimeters. The noise level can be off the charts. (Sam is fond of barking out orders and greetings in a voice that can be heard quite clearly by drivers out on Highway 101.) The overall experience can be a bit overwhelming: Great innovative sushi shot at you out of a Gatling gun -- in an atmosphere that seems to be forever teetering on the brink of chaos.

Sam's whiteboard is one of the wonders of the Peninsula sushi scene -- about the size of a garage door, with typically 30-plus varieties of fish. (Sam is one of the few itamae who still make the cross-bay trek to Hayward to personally select fish each business day. Most chefs usually phone or fax it in.) I see more patrons ordering omakase here than at any other bar in the region -- a tremendous vote of confidence, and one that allows Sam to stock exotic fish that other competitors would struggle to sell.

Sam's is just about the only place you're going to regularly see items such as conch and blue shrimp. And while the old-liners may grumble that his style is "not Japanese enough" this is also the only place except Sakae that you'll regularly find such very Japanese specialties as mutsu and sayori. My must-haves for any visit to Sam's: his signature baby lobster tail (garnished with tobiko, almond chips and special mayo), shima aji, engawa and snow crab (the best crab anywhere, bar none). This is a very oversubscribed bar. If you really want to appreciate everything Sam's has to offer, try to be seated at 11:30 sharp. By 12, the riot is on.

No. 5
Yuzu
54 37th Ave.
San Mateo
(650) 358-0298
MAP

On a good day, this tiny, traditional shop a block off El Camino can be a perfect refuge from all the world's cares -- like an exclusive spa, it's a quiet little place to spend way too much money. Expect top-quality fish, prepared by one of the most highly skilled itamae in the region.

Arima-san seems to be doing better on breadth-of-selection recently. The kanpachi, masu and aji are consistently excellent. The marinated ikura, shima aji, mirugai and special madai can be great on the right day. Hotate, wild sake and hamachi are hit-or-miss. Overall Yuzu has a slate of home-run items that's behind only Sakae and Sam's.

This cozy operation is one of the most expensive sushi experiences in the region. Like Sam's, Sakae and Jin Sho, this is one you may wish to save for a special occasion when money is no object.

No. 6
Koma
211 El Camino Real
Menlo Park
(650) 321-5662
MAP

Overall, Koma might be the most under-appreciated gem in the top tier. When I refer to the "total package" -- the entire sushi experience -- one of the elements that's essential to me but frequently overlooked by others is the special atmosphere each itamae creates at the bar. Ideally, the bar should be an extension of the itamae's personality. Koichi Baba is one of those rarest of itamae, blessed with superb technical skills and encyclopedic knowledge of the business plus the great social instincts to make each customer feel totally appreciated and cared for. (On a related note, in the little-things-mean-a-lot category, Koma is one of the few sushiya who still bother to offer you an oshibori upon being seated. A small gesture, but one that hints at a total quality orientation.)

Compared to most of the other sushiya in the top tier, Menlo Park's best sushi bar is rarely busy. (As a matter of fact, I've never seen the bar full at lunch.) Like Yuzu, it can be a gracious sanctuary and a place of great indulgence. Baba-san consistently offers one of the strongest (and most expensive) whiteboards on the Peninsula. The king crab is steep and worth it. Engawa and hotate are typically excellent. Hamachi belly, sake belly and aji can also be strong choices on the right day. And his marinated ikura should be the stuff of legend. Although I don't partake myself, I have it on good authority that the uni is excellent, right up there with Akane's.

As with so many places in the top tier, it's all too easy to ring up an $80 lunch tab here without even thinking about it. So think about it. The smart strategy is to order singles and then double back for second pieces of the things that you found most appealing. If you catch Baba-san at an opportune time, he may even give you the opportunity to compare and contrast the belly cuts of hamachi and sake with the regular cuts -- another great tutorial on the road to graduate sushi monster status. This is an excellent choice for those who wish to cultivate an ongoing relationship with an itamae who's at the top of the game.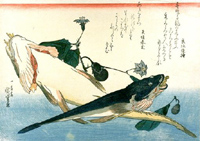 No. 7
Jin Sho
454 California Ave.
Palo Alto
(650) 321-3454
MAP

This new venture by Ichiro Takahashi and Noriomi Kaneko, both late of Nobu's mother ship in New York City, has tremendous promise. Both itamae have the superlative knife and presentation skills to immediately place them in the top tier among their much older peers. Fish quality is tops as well. When I stopped in during their first week (in December 2007), there were some front-of-the-bar service miscues that needed to be worked out. That could just be a matter of time, as the servers gain experience.

As is true Nobu style, the nigiri has the correct Edomae kata (form) with some very Western twists. The kanpachi, garnished with a razor-thin slice of jalapeno, was simply the finest, most buttery and delectible example of the species I've ever sampled. The hotate, garnished with a tiny dab of yuzu and coarse salt, was another home run. Sweet engawa (one piece served no tataki and the other raw) and hamachi sunazuri (the richer belly cut) were also standouts in a lineup that had no weak spots. Tane selection is good -- but there are a half-dozen other top-tier competitors offering a deeper list on a regular basis. The only notable downside to Jin Sho: Value. Lunch ran me a cool $85.45 and penciled out to a rather staggering $9.50 per plate, which is the new standing record for the region. (For reference, Sakae was averaging $9.175 per plate and my top pick in Los Angeles, Sushi Zo, was averaging $10.10, as of spring 2008).

This is the most promising new arrival on the Peninsula in recent memory. Jin Sho has the potential to challenge any of its betters in the top tier. I expect its rank will only rise as it builds an audience.

No. 8
Sushi Tomi
635 W. Dana St.
Mountain View
(650) 968-3227
MAP

The mother ship of the vast Tomi empire, a cramped double-storefront on the southern periphery of downtown Mountain View, is a reliable top tier operation. As of the end of '07, the quality isn't going south and the price isn't going north. Thank goodness.

Between downtown office workers and a very loyal Japanese-American clientele, Tomi can be flat-out mobbed on any weekday. For a seat at the bar (shoot for the center, facing the senior itamae) it's strongly advised to roll in before noon.

Tomi has a decent selection of superior-grade fish, with 6 to 10 items on the whiteboard on any given day -- but they've never been one to set the pier on fire with surprises or exotic items. (Before being seated be sure to note the whiteboard by the front door for the true daily specials -- and then the second board over the bar for recommended fish.) Presentation can be uneven, depending on how busy the three itamae are. For nigiri, you really want to be ordering directly from Michi-san, the senior itamae -- not off the standard order checklist. Of the default offerings, hamachi, hotate, aji and iwashi are all good bets on any given day. Alaskan king salmon, marinated ikura, kanpachi and mirugai are all good calls when they're in stock.

Not much has changed with Tomi over the last two years -- still no particularly memorable home run items. But the competitive landscape within the top tier has shifted and for now this solid, traditional sushi-ya looks much better on comparative value than it did just a year ago.

No. 9
Higuma
540 El Camino Real
Redwood City
(650) 369-3240
MAP

This tiny old house brick house, so comically out of place on today's El Camino, houses a small, traditional shop with top quality fish at a better-than-fair price. If you don't get in before noon, expect to wait for an opening at the five-seat bar. The fact that Japanese emigres drive a long way to eat here is a good sign. Piece for piece, Higuma is probably the best value on the Peninsula.

Selection has never been Higuma's strong suit. Don't go by the specials board. Make a point of asking the itamae directly if he has any special fish that day. My perennial favorites here include the masu, the kani (Alaskan crab served gunkan maki style) and marinated ikura. Aji is often a good choice. The special Hokkaido hotate ("live scallop") is a treat, and dearly priced.

Unlike other traditional shops, Higuma isn't really set up for ordering a few nigiri at a time, which is a pity. You order your entire set on the standard checklist and get it all at once on the geta. Particularly at the height of the lunch rush, it may be a while before you get the itamae's attention again.

As of the summer of 2008, Eiji Sato is back behind the bar and all is right in Higuma-land. Eiji-san's high standards for aesthetics, balance and knifework were what made Higuma a top tier contender in the first place, so his return is welcome news. This is the only quality sushi between San Mateo and Menlo Park -- and the price is right.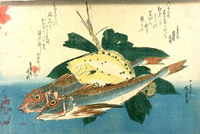 No. 10
Kitsho
19541 Richwood Dr.
Cupertino
(408) 873-1444
MAP

Kitsho, just west of Vallco shopping center has more fans than detractors. On any given day, Howard Arita has probably the broadest selection of shiromi (white fish) in the South Bay. You'll routinely find shima aji and kanpachi, for example, plus rare items such as lustrous kenmedai (golden-eye tai). Overall, his depth probably trails only Sam's and Sakae.
Unfortunately, I've tallied a lot more misses than hits here. If you get seated in front of the junior itamae instead of Howard, you're pretty well screwed. Hotate no tataki was ruined by the No. 2 itamae in the eel broiler (!) -- unforgivable for a restaurant at this level. Language issues can make communication with Howard strained at best. Many pieces are grossly over-seasoned. Others are just poorly constructed. Aji is inconsistent. Sake and ikura can be just ho-hum. The bottom line is far too many "just OK" nigiri and not enough memorable ones to justify the price. I am disinclined to keep returning to give Arita yet another chance to live up to his formidable reputation.
No. 11
Hotaru
33 E. Third Ave.
San Mateo
(650) 343-1152
MAP

Think of Hotaru as a very authentic Japanese family diner that just happens to have a four-seat sushi bar. The atmosphere is loud and bright. Service is harried yet professional. (You order only through the waitstaff. The two young itamae would rather set their hair on fire than actually interact with a customer.) Nigiri selection is bare-bones basic. And the wait can be 20 minutes at the peak of the lunch rush. (There's always some wait between 12 and 1, guaranteed.) So what's the draw? Value, value, value.

While it sometimes seems that every sansei within 20 miles of downtown San Mateo comes here at lunch for genuine "homestyle" box specials and ramen, I will make a special trip -- and even (horrors!) wait in line -- for the nigiri, which has never disappointed. Don't bother looking for a specials board. What you see on the standard checklist is what you get. It's basic stuff. But you can't miss with hotate and sake. The marinated ikura packs a righteous wallop. The hamachi can be near-toro grade on a good day. Toro, at $5.50 per plate, can be a ragged cut, but it's a steal. The sushi rice is so good that even people who wouldn't ordinarily take note of the rice itself are probably going to remember it.

Don't believe "homestyle" means crude in any way. The quality of the nigiri is consistently high. I'm reluctantly coming to believe there really may be a correlation between the proportion of Japanese customers and the emphasis on proper presentation and visual appeal. In this very Japanese section of downtown San Mateo, the clientele demand quality presentation, no matter how informal and "homey" the setting may be.

What puts a diner in the top tier?

-- Hotaru is the only restaurant in the region where the words "quality sushi" and "inexpensive" meet.

-- Hotaru is the only quality operation on the Peninsula serving lunch and dinner 365 days a year.

-- And finally, Hotaru is the only truly child-friendly sushi shop in the vicinity. Yes, others will tolerate sushi monsters in booster seats, but there's a vast distinction to be drawn there.

No. 12
Naomi
1328 El Camino Real
Menlo Park
(650) 321-6902
MAP

I don't know what the Japanese equivalent would be for "haimish." That's the word from my tribe that translates roughly as "homey," "warm," "comfortable," or "cozy." That ineffable quality is what makes Naomi stand out within the top tier. This midsize operation (two dining rooms and a 12-seat bar) has heart. As a legion of intensely loyal locals will attest, there is something about Naomi just feels right, a vibe that puts people at ease.

If you want a safe, predictable lunch here, you can certainly get it. But if you crave variety and the thrill of the unexpected, you can get that, too. (The "specials" board hasn't changed in ages, so you need to ask.) The partners seem to delight in springing surprises on unsuspecting customers. Sometimes they hit (a bowl of minced toro with wasabe sauce and scallions, crowned by a disc of ankimo and topped with black caviar. Good God.) Sometimes they don't. It's frequently unnerving and often entertaining. From mekajiki (blue marlin) and kingfish to ariboko, there's never a dull moment with Masa-san and Eewa-san. (As of 2008, you're unlikely to find them both together behind the bar on any given day, since they're alternating lunch coverage at Naomi and its upscale sister, Kanpai.) There is such a thing as too many surprises, though. Several times, Eewa-san has taken me for an omakase ride I neither asked for nor consented to.

Masu and kanpachi are good bets any day. The toro is cheap. The sake and hotate can both be excellent, if you insist on having them done tataki style (seared). Avoid the ankimo. Often, Naomi's creative strength comes through at unexpected moments when the itamae goes back to the kitchen to pull a special trick plate: a tempura treatment for engawa or robata-grilled hotate with a light jalapeno sauce. The quality and presentation may not compare favorably to Naomi's superiors in the top tier, but you can count on deep variety, new tastes and a very warm reception from these two itamae.

No. 13
Sushi Kuni
10211 S. De Anza Blvd.
Cupertino
(408) 257-5864
MAP

This small, traditional sushi house appears to be treading water at best, trading on a lot of goodwill from days gone by. I see no signs that the slow slide of the last two years has been arrested. At this rate, Kuni may find itself dropped out of the top tier soon.

The most glaring problem isn't the fish they have, but the fish they don't. Rolling in at the start of a Thursday lunch rush, I was rather non-plussed to find they were out of: kani, shima aji, hamachi belly, ankimo, engawa, tai, masu, aji, kobashira and much more. So what was left? Not much of anything. Hotate, hirame and the standard farmed sake were ho-hum. Hamachi was flavorless and just barely defrosted. Mirugai was good. Kuni's one home-run item -- farmed Hawaiian kanpachi available year-round -- was still the memorable high point of a near-empty lineup.

These two itamae are not hackers and it's a shame to see them slide. Their nigiri kata, knife technique and rice all attest to their considerable skills. But an integral part of the itamae's world is managing the fish supply. It's optimal to run out of nearly everything by the close of business on Saturday night. But to have an empty case at noon Thursday, with a throng of tech workers streaming in? Something's not right when I have to walk out of a top-tier establishment still hungry for sheer lack of fish.

I don't expect Kuni to turn around, because it has little impetus to change. It still runs at capacity just about every day, thanks to the tech workers who come for their fix of spicy tuna rolls and teriyaki.


---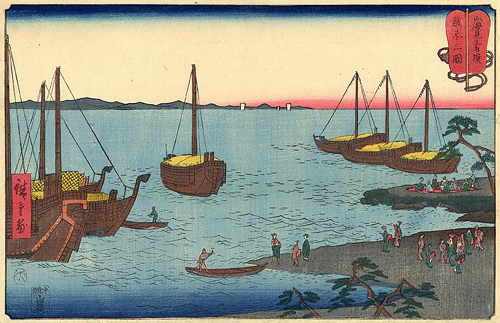 MIDDLE TIER
No. 14
Akasaka
925 El Camino Real
Menlo Park
(650) 325-0444
MAP

Sandwiched between Naomi and Koma, Akasaka is the weak sibling of the Menlo Park family. It lacks Koma's high quality and Naomi's unpredictable thrills. This is a friendly neighborhood shop with a very limited selection of nigiri. It does have decent farmed sake, hamachi and (occasionally) memorable kanpachi. Katsuo seems to be the house specialty. Avoid the ikura, hirame and tai. A cozy, convivial scene, but nothing special on the culinary front.

No. 15
Kanpai
330 Lytton Ave.
Palo Alto
(650) 325-2696
MAP

Naomi's up-market sister is the most attractive sushiya on the Peninsula, bar none. The room appears quite deliberately designed as a clone of the prototypical big-city, white-tablecloth sushi restaurant, right down to the gorgeous exotic woods, the flashy back-bar and the artful pin-spots suspended over the 15-seat bar. The message is pretty obvious: This is not our beloved-but-homey neighborhood sushi joint. But patrons who appreciate Naomi's style of sushi will find much to like here as well. Both operations have an air of easy conviviality and relaxation to them. (You will probably find one of the two Naomi partners behind the bar.) The overall tone of Kanpai is elegance without the stiffness. Masu, hamachi belly and kanpachi are safe bets any day. Selection can be inconsistent. And Masa-san's often idiosyncratic preps and presentations -- such as sriracha on perfectly decent oysters -- can seem like missed notes at times. The only real strike against Kanpai is value. One recent visit penciled out at a ridiculous $8.25 per nigiri plate.

No. 16
Momoya
570 N. Shoreline Blvd.
Mountain View
(650) 967-6166
MAP

At first blush, Momoya would appear to be another iteration of the generic, no-frills sushiya set in a suburban strip mall -- an assembly line turning out fancy rolls, the standard teriyaki bento box specials and little else. All too often, these places descend to offer the lowest-common-denominator fare that their clientele demands, abandoning any greater aspirations for quality, artistry or innovation. While Momoya will never set the pier on fire with artistry and innovation, the quality is usually above average for a neighborhood joint. The nigiri are Korean-style -- which is to say huge cuts on modest pads of sushi rice. Momoya doesn't stock a wide variety of fish (and the only specials on the small whiteboard were three special rolls). But the standard offerings are of decent quality and represent a good value, particularly when you factor in the three-bites-per-piece scale of these monsters.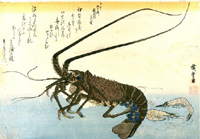 No. 17
Masa's
400 San Antonio Rd.
Mountain View
(650) 941-2117
MAP

This midsized shop has the feel of a busy corner diner. Lots of Asian seniors hanging out in the booths over inexpensive bento box lunches. Service is both fast and competent. The standard nigiri is the picture of mediocrity -- not terrible, but utterly forgettable. If you have people in your group who want a large variety of cooked offerings, this might be a value-priced alternative to Fuki Sushi.

No. 18
Sushi Kei
407 Broadway
Millbrae
(650) 692-0100
MAP

I'm glad I gave this hole-in-the-wall storefront on Millbrae's main drag (a block west of El Camino) a second look. This time, the itamae even deigned to accept orders directly from me rather than through waitstaff. This was a considerable leap forward from the icy, downright hostile treatment I'd received previously.

Kei is a cozy, around-the-corner shop that native Japanese might find reminiscent of those typically found in working-class neighborhoods. This is orthodox Edomae (Tokyo-style) nigiri, just the opposite of the monster slabs of low-grade fish served by so many suburban competitors. The shari pads are perfectly formed. The pieces are correctly sized (one-bite), with a good fish-to-rice balance. What I didn't see here was any particular artistry in knife-skills, presentation or seasoning. This is the straight, unvarnished stuff, served without great pretense or style.

Selection is better than average. Hirame and engawa were both very good. Tai, hamachi, aji and shima aji were all just OK, and inconsistent between my two visits. Iwashi was much better than average, with a sweet, delicate taste that wasn't overpowered by marination. The signature item, if there is one, could be the farmed awabi (abalone). Although it's grown right on the coast, it doesn't turn up all that often in most local sushi bars. Mirugai was also very good. Do not shy away from the mirugai or awabi based on price concerns. Plate-for-plate there's good value here.

No. 19
Sushi Tei
1036 Castro St.
Mountain View
(650) 961-7272
MAP

This unpretentious and largely unheralded shop on the quiet side of Castro (west of El Camino) is about the only sane "middle way" I've found in the dysfunctional sub-sphere of downtown Mountain View sushi. On one end of the spectrum, you have high-quality, high-priced Tomi. And on the other side, five simply awful places. Tei is the only everyday, go-to joint to fall somewhere between the two extremes.

Fish quality is mid-range, but thoroughly acceptable (there's no way the large contingent of Japanese-American seniors would tolerate anything less). Service, even at peak hours, is wicked fast and very cordial at this Japanese-run shop. If you want special nigiri not on the standard checklist, you'll have to press the somewhat cranky veteran itamae. Even then, he may well tell you he has no special fish that day. Ikura, sake and hamachi were all decent. Skip the hotate and hirame. Engawa can be delicious. The aji cuts were huge and quite tasty. Overall, Tei is not an outstanding value. But aside from Tomi, it's the only decent sushi option in downtown Mountain View.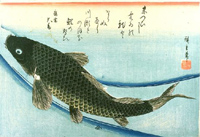 No. 20
Bonsai
3401 El Camino Real
Atherton
(650) 367-6547
MAP

A very attractive venue in a most unlikely location -- a remodeled pet-food store on a stretch of El Camino that's essentially a highway, with traffic zooming by the front door at 45 mph. There are no bargains to be had here, at what must be the longest sushi bar in the region. And no specials board -- just a very limited selection of standard nigiri. Avoid the ikura and the kani. The only memorable item isn't nigiri, but rather an off-the-menu baked NZ mussel, served on the half-shell and garnished with sriracha sauce and tobiko.

No. 21
Tokie's
1058 Shell Blvd.
Foster City
(650) 570-6609
MAP

Tokie's, hidden in the back of a half-vacant strip mall, has been around long enough to become something of a neighborhood landmark in Foster City. Indeed it seemed that everyone else at the very large (20-seat) bar had a longstanding friendship with the three itamae. Service here is outstanding, even at the height of a Friday lunch rush. It's easy to see how regulars could feel very comfortable coming here week after week.

As for the sushi itself, it's passable, but a poor value. More than half of the 10 plates I inhaled were poorly constructed or lacking in aesthetics. Hamachi was the best call. Smoked salmon and aji were also good. The toro, at a very reasonable $7.50 a plate, was just OK. Avoid the tired ikura. Overall, 10 plates of mediocre quality for $60 is not a compelling proposition.

No. 22
Sushiko
4546 El Camino Real
Los Altos
(650) 559-9218
MAP

This is homey mom-and-pop Korean shop, easily overlooked between Akane to the west and Masa to the east. Fish selection is limited and quality is hit-or-miss, with hamachi and kani the safest bets. Avoid the toro. Overall, a thoroughly mediocre experience with little to recommend a return visit.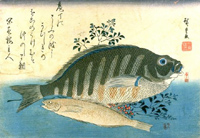 No. 23
Kisaku
47 E. Fourth Ave.
San Mateo
(650) 347-4121
MAP

Nothing about Kisaku makes it stand out among a crowd of a dozen Japanese restaurants in downtown San Mateo. It is the picture of solid, albeit uninspired middle-of-the-road cuisine. Although the seven-seat sushi bar is prominent at the front of the restaurant, sushi isn't the main draw here at all. Kisaku packs them in every day at lunch for large bowls turned out by the kitchen. The elderly itamae isn't Mr. Congeniality. No nigiri on the specials board, only rolls. Selection is somewhat limited but if you press the matter and ask for specific fish, you may get satisfaction. Ikura was plain and briny. Hamachi and hotate both got a heavy hand with the wasabe. Hirame and engawa were both just OK. Tai and kanpachi were both ragged cuts with decent flavor. No reason for a return visit here, with Hotaru right on the other side of the block.

No. 24
Hanamaru
675 S. Bernardo Ave.
Sunnyvale
(408) 524-5353
MAP

There is decent quality fish to be found in this unremarkable boat moat, tucked in a corner of a strip mall just a half-block west of El Camino. But the overall experience doesn't add up to a particularly compelling value. To put it in context with its competitors in the bargain-sushi strata, this is clearly superior to Miyake, which it appears to emulate in many superficial ways. But it is not in the same league as the late, lamented Sushi Maru (which recently relocated from Sunnyvale to Milpitas).

This is a kaiten where most of the boats are ghost ships, captained by rubber duckies (yes) and carrying no cargo at all. The meager offerings that are on the boats are most unappetizing. Most of the patrons here seem to recognize this and wisely do their ordering directly from the three itamae. Best calls are marinated ikura and uncommonly sweet hamachi. On the specials board the three-piece oyster platter at $5 was a good value, while the toro at $8.95 was not. Overall, presentation is weak and the cuts are often ragged.

I have a high-tolerance for funk when it comes to atmosphere. A little funk is good. But Hanamaru is just plain beat-up and shabby. This is a good place not to impress a date. Acoustically, this place is louder than a box of M-80s, with all the hard, bright surfaces amping up the volume to the point where you're routinely shouting at the harried itamaes -- and they're shouting back at you. One can just imagine what a Friday night must be like here when the sake-bomb brigade gets down to business.

No. 25
Sushi Tatsumi
19754 Stevens Creek Blvd.
Cupertino
(408) 973-9488
MAP

This new Japanese-run storefront operation, set well back in a strip mall, is not going to set the Cupertino scene abuzz. With Kitsho just two blocks south and Kuni a short distance north, there's little reason to give Tatsumi a second look. You'll find the standard nigiri tane and nothing more. Fish quality was thoroughly mediocre, as was the itamae's knife work and presentation skills. Service was fast and friendly, even at the height of the lunch rush. Sake and hotate were C-grade. Aji, hirame and engawa were considerably better than that. Given the quality of what I tried, I was not at all tempted to sample premium-priced items such as the mirugai or uni. The complementary miso soup is not anything you need to experience. Tatsumi is the quintessential middle-of-the-middle sushi bar. Not remarkably bad, but utterly forgettable.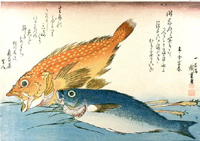 No. 26
Sura
2000 W. El Camino Real
Mountain View
(650) 969-7872
MAP

A one-size-fits-all neighborhood joint that doesn't harbor any ambitions about remaking the culinary landscape. The co-owner/itamae (who was head chef at Sushi Oh Sushi for many years) is at least making some token efforts to distinguish himself from the ragged-cut artists that are legion in every other strip mall.

The menu is gigantic -- a veritable binder with nine oversized pages of fancy rolls, plus the standard tempura and teriyaki offerings. The modest nigiri selection (no specials board) is also standard issue, but there are at least a handful of items you're not ever going to see at a lowest-common-denominator shop, including very decent examples of both hirame and kazunoko (golden herring roe).

The nigiri cuts are Korean-style (read: gigantic slabs), but John-san's presentation is just a little bit better than some others in the middle tier, with a more judicious hand on the ponzu, tobiko garnish in unexpected places, etc. I didn't have any bad fish. Nor did I have any memorable fish. Speaking only on the nigiri, Sura's not a particularly good value. Overall, this newcomer is a pretty hard sell when Tomi's nearby.

No. 27
Yoshida
10700 S. De Anza Blvd.
Cupertino
(408) 252-9907
MAP

This unremarkable operation is often referred to by the shorthanded phrase "Miyake's upscale sister." Yes, it is operated by the same folks who run the boat moat just across the parking lot. But it begs the question: Upscale compared to what? Compared to Miyake, I guess. The very large room is pleasant enough, but hardly an impressive or particularly comfortable space. The sushi itself is anything but upscale.

Expect a very limited selection of average-quality standard tane. On a recent visit to the long (20-seat) bar, the hapless itamae was out of: aji, shima aji, kanpachi, iwashi, hirame, engawa, ankimo and more. What remained was a very mixed bag. Bitter, tired hotate. Hamachi cut in that weird long, skinny cut seen heretofore only at Miyake. Tai was passable. Ikura no shoyu zuke had some decent marination and that nice cordovan-red color. Avoid the ridiculously overpriced Alaskan crab nigiri. If you're unlucky, the itamae may decide to rapid-defrost it -- in the eel broiler. Overall, pricing is not out of line with the mid-tier competition. Service -- both in front of and behind the bar -- is excellent. But there are at least three superior Cupertino choices within a five-minute drive.

No. 28
Jun Sushi
1355 Broadway
Burlingame
(650) 348-9188
MAP

Jun is a sleepy, vaguely funky neighborhood shop that's seen better days. The whole scene just feels tired. Hotate, hamachi, aji, snow crab and hirame/engawa combo were all just OK quality. Avoid the beat-up sake and ikura. Overall, good service and a decent fish selection are outweighed by mediocre quality. Certainly not worth a special trip, but I wouldn't rule out a return in the unlikely event I happened to find myself on this street at lunchtime.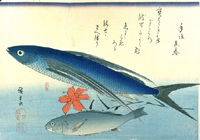 No. 29
Satsuma
705 E. El Camino Real
Mountain View
(650) 966-1122
MAP

This strip-mall shop is a no-frills, cover-all-the-bases Japanese-style diner that happens to serve some sushi in between the usual teriyaki and bento-box lunch specials. In the sushi department, it's a typical volume operation pumping out "fancy" rolls, heavy on the mayo and sriracha. The nigiri, poorly cut and poorly constructed Korean-scale slabs, would never be mistaken for art. But there is some value here, if you order very carefully. The hamachi and aji, both crudely cut, both had decent flavor. The engawa, served unscored (read: al dente) and drenched in ponzu, was also passable. Sake was D-grade. Hotate was a slimy, bitter mess, among the worst examples I've ever tasted. Inconsistent as it is, Satsuma is not without its quirky surprises. For example, it is possibly the only sushi shop on the Peninsula to regularly stock nishin -- marinated herring, with kazunoko molded around it. A thoroughly Japanese taste seldom seen on this side of the Pacific.

No. 30
Sushi Main Street
696 Mill St.
Half Moon Bay
(650) 726-6336
MAP

Decent sushi in an odd atmosphere. Elaborately carved dark wood everywhere, high ceilings and interesting bric-a-brac of a sort usually found in Berkeley home-salvage junkyards and other resting places for esoterica. Sushi Main Street's aesthetic isn't Japanese at all. It's much more Indonesian saloon-meets-Trader Vic's.

The restaurant, which enjoys a longstanding good rep among coastside locals, features decent, unremarkable quality fish. The one memorable element: The Phantom Itamae. We were seated at a long bar with three glass cases for an hour and we never saw him. We ordered through the waiter, and I have to believe the actual assembly took place offstage in the kitchen. Not once did we see any action around our section of the bar. Not good. Not bad. Just strange. I didn't see anything here that would merit a return trip.

No. 31
Yokayama
1784 Broadway
Redwood City
(650) 369-2299
MAP

This large, zero-atmosphere operation on a nondescript section of Broadway two blocks south of downtown Redwood City does astounding lunch business with office workers and people from the Kaiser campus across the block. By 12:15 I found a full house of maybe 50 patrons, with just one harried itamae holding down the bar. The fish is undistinguished and cheap. The service is efficient, even at the peak of the lunch rush (particularly if you sit at the bar).

The main drawback here is the extremely narrow selection. On any given day you may find no kani (except "krab"), masu, bluefin, hotate, ikura, mackerel, etc. As the good-humored itamae explained, his regular lunch mob doesn't seem to care for anything more adventurous than salmon, tuna and parboiled prawns. If you can live on nothing but sake, ebi and yellowfin, it's not a bad deal. Average quality fish and very good service at a bargain price.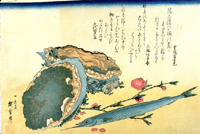 No. 32
Ocean Garden
30 Woodside Plaza
Redwood City
(650) 261-0799
MAP

Mediocre fish that's not cheap. This is probably the only place on the list where I'd say stick to the basic rolls rather than the nigiri. The salmon rolls and spicy scallop rolls are passable. Service is friendly enough. Zero atmosphere. And I've never seen an itamae behind the bar. Your best bet would be to call in a to-go order.

No. 33
Aji Yoshi Ya
1190 Broadway
Burlingame
(650) 558-1683
MAP

This attractive, family-run diner on a congested corner of Broadway squeaks its way into the middle tier despite some considerable drawbacks. The first notable problem: A nearly-empty Hoshizaki case at the bar is always a bad sign. The selection here is absolute bare-bones basic (sake, hamachi, akami). Don't bother asking for anything as exotic as tai or aji. My visit was certainly memorable if for no other reason than the Chinese lady manning the bar. Seriously. Her knife skills were rather shaky and I got a couple tane cuts that looked like they should have gone to the cat. But what she lacked in skills she made up in attitude. Very easy folks to deal with, and very good service from both sides of the bar. Surprise: The fish quality and the shari were both entirely adequate. And plate-for-plate, it's not a bad deal, either. Still, if I found myself on Broadway at lunch, I'd give the nod to venerated old Jun up the street.

No. 34
Miyake
140 University Ave.
Palo Alto
(650) 323-9449
MAP

A high-volume operation in more ways than one. Big sound system and disco lights lend this boat moat a date-night party atmosphere on Friday and Saturday nights. The value proposition: A relatively inexpensive choice (most nigiri plates under $3), with better-than-expected fish quality for a kaiten. Avoid the kani gunkan maki, a big tube of glop. Skip the boats altogether, if you can, and order directly from the three itamae. While the nigiri selection is bare-bones, there are a staggering five dozen too-cute novelty rolls and a surprising number of veggie options on the maki side of the menu, if that's your thing. Very kid-friendly and open 7 nights a week until 10. Like its twin in Cupertino, it's a reliable last-ditch sushi fix when all else is closed. Think of it as a compromise between supermarket sushi and real sushi. On the quality spectrum, this is the demarcation of the end of the civilized world -- the final, minimally palatable waystation before the rocky road to nigiri hell below.


---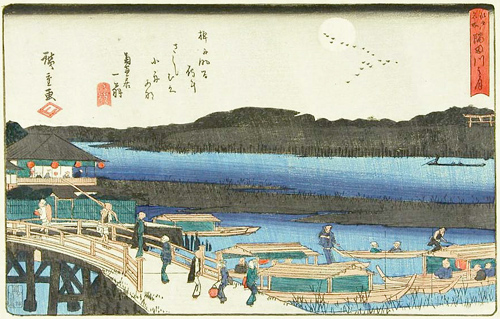 BOTTOM TIER
No. 35
Aya
1070 Holly St.
San Carlos
(650) 654-1212
MAP

Ragged cuts of poor quality fish. Korean-style (read: huge) nigiri presented artlessly. No matter what other variables change, that's all you really need to know. The hotate -- nearly the size of a plum -- managed to be slightly gamey and flavorless at the same time (quite a feat). The farmed sake was al dente. The hamachi was fatty but also lacking flavor. And the kani was the typical tired-looking, beat-up snow crab. Aya, which has been running more than a decade in the corner of this gritty little convenience-store strip mall at Old County Road and Holly Street, has been slammed by others for abysmal, clueless, indifferent and downright hostile service. On this particular visit, my snapshot showed just the opposite. But given the quality of the fish, I won't be back. Bottom line: $33 for five plates of big, slapped-together nigiri is not a good value.

No. 36
Ganko
1131 Cherry St.
San Carlos
(650) 593-6843
MAP

A depressing mom-and-pop operation with a basic, no-frills menu -- lowest-common-denominator fare to meet neighborhood demand. Utterly forgettable -- and a poor value to boot. Avoid the hotate, kani, hamachi and ikura. Actually, just avoid Ganko.

No. 37
Sumo
355 State St.
Los Altos
(650) 941-9898
MAP

A substantial-scale boat operation that offers poor-to-middling quality at prices that aren't necessarily as cheap as one might assume. While the meager selection of plates circling the moat may appear to be a bargain, ordering items direct from the chefs (which is the preferable course) brings the per-plate average up sharply. The tuna hosomaki and the kani were both of decent quality. The hamachi, ebi and the generously sized (eight-piece) Alaska roll uramaki were all short on flavor. So, why bother with Sumo at all? The people at Sumo do a great job making small kids feel comfortable, which is something rare in the sushi business.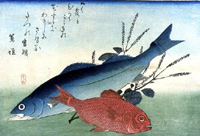 No. 38
Yakko
975 W. Dana St.
Mountain View
(650) 960-0626
MAP

The two young dudes behind the bar in this cozy little neighborhood shop were among the most poorly trained alleged itamae I'd ever encountered. They wouldn't know a hocho from a hole in the ground. Any nigiri request more exotic than unagi was met with wide-eyed befuddlement, great confusion, then -- finally -- plodding, tentative attempts to make sushi. This sad little drama made for an agonizingly slow meal -- an ordeal, actually. Selection was limited. Fish quality was uneven at best. Tai and hamachi were C-grade. The standard hotate and farmed sake are passable if you insist that they be done tataki style (seared). That Yakko has priced itself on par with Tomi, its top tier neighbor down the block, is laughable -- unless you're the one paying the tab.

No. 39
Joy Sushi
30 S. B St.
San Mateo
(650) 340-8974
MAP

A rather joyless experience overall. It was bad, but not awful enough to fall into "memorably bad" territory. Judging from the rather tentative work by the 20-ish itamae, the four-seat bar sees few people ordering nigiri. This is a modest, no-frills storefront shop built on a large menu of neon-colored fancy rolls and the usual cooked fare. Service was earnest but clueless, delivering nigiri about as ragged and uneven as the average home chef might be able to muster. Two notable things about the bar itself in this otherwise-forgettable scene: It features the classic but rarely seen built-in water spigots for rinsing fingers (not running on the day I came through) and a fish case where the fish are entirely hidden behind hectares of parsley. Downtown San Mateo is blessed with some better-than-average sushiya -- particularly Sam's and Hotaru. So there's no reason to bother with a sub-par operation.

No. 40
Kiku Sushi
1655 S. De Anza Blvd.
Cupertino
(408) 725-1749
MAP

"Cholesterol Bomb." "Frank's Fiasco Roll." "Hawaiian Bagel Roll." "Spicy Scrunchy." "Victoria's Secret Roll." Need we say more?

This friendly neighborhood joint on the southern edge of Cupertino isn't about art. It's undistinguished, lowest-common-denominator chow served in a cavernous room that feels like a college dining hall. As for nigiri, you'll find C-grade sake and hamachi, tired snow crab, and regrettable ikura. Beware that if you order hotate you'll be served minced scallops, gunkan maki, dressed with spicy mayo and tobiko. If you're looking for other sundry tane such as aji, tai, hirame, etc., you might be out of luck. I didn't see much here except the usual bento box components and cutesy rolls laden with various fried things and gloppy sauces.

On the upside, service on both sides of the bar is excellent, even at the height of the lunch rush. The hot oshibori, a miniature surimi-and-cucumber appetizer salad and a mug of tea appeared like clockwork within two minutes of me being seated at the long, 15-seat bar. Bottom line: You could do worse than Kiku Sushi. But with low-quality fish and extremely limited selection, you could do a lot better by heading across town to Kitsho or Kuni.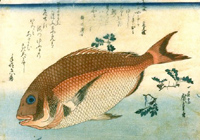 No. 41
Azuma
19645 Stevens Creek Blvd.
Cupertino
(408) 257-4057
MAP

A sad, tired old place serving sad sushi. Even those who harbor fond childhood memories of Azuma from the '70s concede it's long past its prime. The restaurant, half-hidden in the corner of a strip mall next to the back parking lot of the Vallco shopping center, is a sushi bar by the most minimal of definitions -- four cramped stools in front of a small Hoshizaki case that demarcates the end of the kitchen. It's a vantage point from which to view Azuma's stock-in-trade: inexpensive bento boxes done production-line style by a staff of Mexican kitchen workers and served to the neighborhood's considerable population of Chinese seniors.

If you're hankering for spicy tuna or California rolls, you might fare better than someone ordering nigiri. The fish selection was minimal and the quality abysmal: mealy, flavorless sake, passable hamachi and gamey ikura. If you care about sushi at all, just go down the block to Kitsho.

No. 42
Narita
1001 Alameda de las Pulgas
Belmont
(650) 592-1878
MAP

An utterly skippable experience. They do a brisk lunch trade and big volume take-out. Atmosphere is non-existent. Chow down and get out. This was one of the rare instances where the language barrier between myself and an itamae was a real problem. I inadvertently ended up ordering an overpriced ($5.75) underwhelming baby scallop nigiri, which turned out to be a mayo-garnished flavorless mess, served gunkan maki style. A very bare-bones selection of nigiri offerings with no daily specials. The best calls of a forgettable lunch were the ebi and kani. The sushi rice was a bit on the sour side.

No. 43
Sushi 85
1350 Grant Rd.
Mountain View
(650) 965-8898
MAP

OK -- it's the cheapest sushi in the region, no contest. If mass quantities of poor quality fish is your ideal, Sushi 85 is definitely the place. The $15.95 all-you-can-eat lunch deal works out to $20.25 with tea and the customary 20 percent tip. If you walk in hungry, you could get the per-plate average price below $2 without breaking a sweat.

The true comparison here should not be to restaurant sushi, but to average-quality supermarket sushi. On that basis, it works out to be a decent value. And the made-to-order sushi here is preferable to a really bad boat moat where the goods have been circling the room for hours. (Ordering ala carte without the all-you-can-eat deal would be a much poorer value.) There are 14 fancy rolls on the AYCE menu at lunch and 23 at dinner, making this an excellent place to feed, say, a high school football team. Lots of fried things Sushi Monster wouldn't try for all the toro in Tokyo. Lots of mayo, sriracha and sweet sauces. Not much in the way of nigiri selection. Ebi, sake and tai are safe bets. Avoid the small scallops with noxiously sweet sauce and sriracha/mayo goop. Standard tekka maki six-piece set somehow managed to taste of saba. Service on both sides of the bar was very good.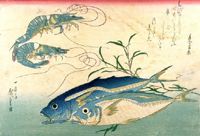 No. 44
Isobune
1451 Burlingame Ave.
Burlingame
(650) 344-8433
MAP

The large (42-seat) boat moat is a suburban sister to the Isobune in San Francisco's Japantown. Best choices among the relatively limited offerings are sake and tiny shrimp gunkan maki. It's kid-friendly -- and not as cheap as you might expect.
No. 45
Tokyo Star
238 Redwood Shores Parkway
Redwood City
(650) 631-8383
MAP

This undistinguished Chinese-run roll factory exists because there are a lot of tech drones in Redwood Shores who are either too busy or too lazy to get in a car and drive to lunch. Tokyo Star's stock-in-trade is $13 fancy rolls. The concept is easy to grasp, if not easy to digest: Anything good is better 1) fried, 2) with mayonnaise and 3) with sriracha. Nigiri is, of course, an afterthought -- low-grade fish served up size massive. You'll find stringy, C-grade hamachi; C-grade hotate the size of a hockey puck; stringy, flavorless tai and the other usual default tane. (Before you order kani, remember that it's a spoonful of mayo with some crab mixed in.) On the upside, I received very prompt and attentive service at the height of the lunch rush, being the only patron at the 10-seater bar. Bottom line: If you are stuck in Redwood Shores for lunch, there are much better values right in the same shopping center -- Amici's, Una Mas, Togo's and Nob Hill's deli.

No. 46
Tsunami
209 Castro St.
Mountain View
(650) 965-0114
MAP

A downbeat bar offering poor quality fish at an outrageous, that's-gotta-be-a-mistake price. I paid $6.40 per nigiri plate (including my customary 20 percent tip) for sushi that was below boat-moat quality. With Tomi's superior quality right around the corner, there is no reason to ever set foot in Tsunami.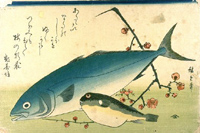 No. 47
Yamo Yamo Sushi
360 Peninsula Ave.
San Mateo
(650) 344-2331
MAP

This sleepy operation, far off the beaten path on the San Mateo/Burlingame border, is just one more of a type that predominates in the bottom tier: A mom-and-pop neighborhood roll dispensary run by non-Japanese who seem to have a very shaky grasp of sushi. There's a nice homey vibe to Yamo Yamo and I'd guess in a previous incarnation it really was the corner diner. The backbone of the menu is a slate of nearly three dozen fancy rolls. All you need to know about the culinary orientation here: The signature roll is salmon, asparagus and Philly cream cheese. Oh, that and the fact they sell something called a "sashimi taco plate."
As for the nigiri, it's a very constrained selection, ranging from C-grade sake and D-grade hamachi to F-grade ebi, tai and ikura. The itamae/proprietor was rather severely English-challenged. But more to the point, he also lacked even the most rudimentary nigiri construction skills.

No. 48
Kaigan
733 Laurel St.
San Carlos
(650) 596-9828
MAP

After dismal experiences at Ganko and Aya, I suspected the San Carlos/Belmont region was a black hole for sushi. One visit to this deserted, depressing little mom-and-pop sushiya solidly confirmed that. First off, I'm facing a fish case devoid of fish and a bar with no itamae anywhere in sight. When he did miraculously appear 15 minutes after my arrival, things went downhill: Tired fish served without any craft or care. Order mistakes on the itamae's part. Bottom line: Too depressing for words.
No. 49
Tomo
201 University Ave.
Palo Alto
(650) 324-3300
MAP

OK -- this is cheap. And that's about all that can be said for this thoroughly unappealing fast-food-style sushi dispensary. Zero on atmosphere. Zero on service. A "D" on fish quality. Again, when you cannot order from the itamae or watch him work, that should be a tip-off something's not right. Foolishly, I tried one of the 44 specialty rolls -- a teriyaki salmon roll. It was mealy, chock full o' bones and downright nasty. That's what Sushi Monster gets for ignoring his own guidelines! Given the number of quality shops just two or three minutes away, there's no reason to give Tomo a second thought.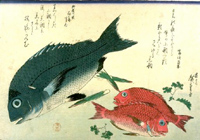 No. 50
Tomo No. 2
4131 El Camino Way
Palo Alto
(650) 856-1100
MAP

A very limited selection of poor quality fish in a boat moat. With Fuki Sushi directly across the street, why bother?
No. 51
Seasonal Sushi
2432 Broadway
Redwood City
(650) 298-9828
MAP

The downtown Redwood City dining scene has improved markedly over the past several years. Unfortunately, when it comes to sushi Broadway is still a vast wasteland. This decidedly uncharismatic operation, just 50 yards from the Caltrain depot, draws a decent lunch crowd, but not nearly as big as that at Suisha House, below. Most come for the large menu of cooked items and fancy rolls. The nigiri is consistently D-grade, well below decent supermarket sushi. Hotate and ikura were both memorably awful, while the hamachi and sake were just nearly flavorless and forgettable.
No. 52
Suisha House
2053A Broadway
Redwood City
(650) 367-7790
MAP

This high-volume roll factory (as in lots of plates and lots of noise) features substandard nigiri at standard prices. The only attraction at the 10-seat bar is watching the bodybuilders from the gym down the block devour one oversized fancy roll after another. The kind of patron who's most likely to appreciate this Korean-run operation is one who likes lots of mayo, sriracha and avocado in their sushi. Nigiri ranged from D-grade sake and hotate to F-grade hamachi and kani. Fancy rolls in the $8-$14 range draw a big lunch rush of downtown office workers, and service, though well-intentioned, can suffer at the peak of the rush.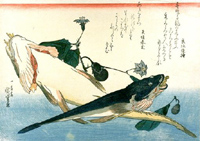 No. 53
Sushi Monster
955 Ralston Ave.
Belmont
(650) 595-3965
MAP

Despite the name, this shop is not associated in any way with your faithful correspondent. Nor is it allied with Monster Sushi of Mountain View. But confusing the two would be understandable: Both are run by non-Japanese with few apparent sushi skills. Both specialize in raggedly cut, poorly constructed giant nigiri (ie: the size of a baby shoe). Fish is consistently D-grade and kept in a disorganized Hoshizaki that looks like a tsunami just tore through it. The menu is the usual full-spectrum trainwreck so common in the bottom tier, with teriyaki, tempura and all manner of gloppy "fancy" rolls. Just keep driving. There's high quality sushi on El Camino 10 minutes north or south of here (at Higuma or Yuzu, see above).

No. 54
Shiki
1332 W. Hillsdale Blvd.
San Mateo
(650) 341-8988
MAP

There is a point where really bad quality fish meets really bad preparation, a crossroads where all the adjectives seem to run together in one amorphous lumpen mass of culinary misery. The name of that point is Shiki. This diner-style shop in the Laurelwood strip mall off Highway 92 is the unfortunate epitome of a type: a deep-burbs operation run by people who don't seem to know a thing about sushi, patronized by a neighborhood lunch crowd that doesn't care.

I won't bother to go into the blow-by-blow on the dismal fish. Suffice it to say they were of such consistently poor quality that the alleged itamae (one of three sullen post-high-schoolers behind the bar) spritzed each nigiri piece with a sweet soy spray in a vain effort to punch up the taste. These kids really should be making fries at Mickey D's. Because they have no business behind a sushi bar. And apparently they know it. Rather than even attempt interaction with customers at the nine-seat bar, these mopes only follow what the little computerized printout box tells them. This place makes most of the Peninsula's boat moats look appetizing.

No. 55
Arikato
1040 A-1 Rengstorff Ave.
Mountain View
(650) 988-8686
MAP

Boat moats such as this exist to separate the amateurs and the wannabes from the hardcore sushi monsters. A real player will not lose focus when confronted with an array of empty boats and a long menu of "fancy" rolls in the $8-$12 range. He will order nigiri from the itamae and take what may come, without turning away in fear. He will not allow himself to become distracted by trivial issues such as taste, texture, presentation and overall fish quality.

Some positive notes about this large, vaguely "nightclub-styled" roll dispensary: Service is very good. Selection of nigiri is better than that of some others in this strata. (They offer toro and mirugai if you're very brave). And -- let's face it -- the overall experience will make you appreciate your regular sushi shop all the more.

Nigiri is poorly crafted and Korean-style (read: giant cuts of very low-quality tane). Stick to the sake, kani and maybe some plain hosimaki. Another strategy would be to opt for the fancy rolls and hope the fish will be sufficiently disguised under a heavy dose of mayo and sriracha.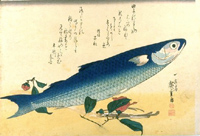 No. 56
Hon Sushi
1477 Plymouth St.
Mountain View
(650) 967-9279
MAP

The term "hon" translates roughly to "the genuine item." This cramped, loud and thoroughly charmless roll dispensary is the real thing -- as in real bad, the kind of D-grade stuff that could put someone off sushi altogether. Like so many similar operations, it only exists because the worker bees in this neighborhood's digital ghetto insist on walking to lunch. (The adjacent Bueno Bueno burrito shop and the too-weird-for-words Ma's are far better choices.) The first clue that something was seriously amiss: Mild shock and much confusion when the waitress learned that a customer would like to order nigiri by the pair. I fould the huge, poorly crafted pieces of hamachi, sake, tai and hotate to be uniformly awful. Brave souls who will choke down anything as long as its cheap will want to give Hon a try.

No. 57
Wasa Wasa Sushi House
1390 El Camino Real
Millbrae
(650) 583-0983
MAP

There are two places to get sushi in Millbrae. You want the other one. This depressing, non-Japanese operation tucked inside a budget hotel on El Camino boasted a notably modest selection of low-grade fish in the tiny Hoshizaki case: Sake, maguro, hamachi, hotate, tako, ebi and tobiko. That's all I saw. That might be one reason the modest room had but one intrepid customer (Sushi Monster) at the height of the lunch rush. Within the lower tier, this is below-average quality at an above-average price.

No. 58
Sono
357 Castro St.
Mountain View
(650) 961-9086
MAP

This downtown boat moat is cheap. But they could give this stuff away and it still wouldn't be cheap enough. Sono suffers from a classic lower-end kaiten problem: The boats don't appear to get much turnover, so who knows how long most of the plates have been circling the room? If you're looking for real sushi -- nigiri -- give this mirror-walled funhouse a pass. Selection is very constrained. The only nigiri I saw was saba, sake and a single plate of tai. Fish quality and sushi construction are poor. The only memorable note: Probably the worst saba Sushi Monster has ever encountered, anywhere.




No. 59
Monster Sushi
2595 California St.
Mountain View
(650) 947-9985
MAP

You're guaranteed a memorable sushi experience at Monster -- but it probably won't be a pleasant memory. One look at the bottom line and you'll think "that's gotta be a mistake." Nope. The joke's on you: You've just ordered what might pencil out as the worst deal in the entire realm of Peninsula sushi. Giant slabs of D-grade hamachi and sake, plus sour hotate. All at super-premium prices. With Masa's just a half-block away, across San Antonio, don't even think about stopping here.

No. 60
Kyoto
213 Second Ave.
San Mateo
(650) 579-4712
MAP

Not the worst sushi lunch on record -- but very close. Two mitigating factors to note in Kyoto's favor: The service at this neighborhood joint is both warm and efficient, even at the peak of the lunch rush. And the room itself (which most closely resembles Kisaku a couple blocks over) is cozy and inviting.

Unfortunately, the fish quality here was abysmal, with several items I tried sporting downright fishy flavors. They use the same wholesaler as many of the Peninsula's top-flight shops -- which just goes to show there is no correlation between quality and a particular upstream source. To add insult to injury, thus cementing a permanent slot among the worst: It's not even particularly cheap.

No. 61
Ozuma
894 Laurel St.
San Carlos
(650) 637-9793
MAP

Ozuma was the total package -- an utter failure on every level. That a restaurant this bad can stay in business for 17 years is proof positive that some people will eat absolutely anything. The itamae, whom I found to be both rude and impatient, displayed a total lack of familiarity with even the most elementary concepts of sushi. Giant fistfuls of sour rice topped by equally huge, ragged cuts of D-grade fish. "So you have hirame? I'd like hirame and engawa." "Engawa? What is engawa?" It was downhill from there. The hotate was perhaps the "fishiest" I've ever tasted, and it was served semi-frozen, looking like it had been sculpted with a chainsaw. Given the itamae's non-existent nigiri-molding skills, it instantly fell apart when touched with hashi. The tea was also memorably poor. A sushi bar that cannot handle rice, tea and fish does not beg for extensive investigation. And, like so many others in this strata, as spectacularly bad as Ozuma's sushi is, it is not cheap.

No. 62
Liquid Sushi
1750 S. El Camino Real
San Mateo
(650) 357-8383
MAP

OK. You made it this far. So admit it: You really have some morbid curiosity about the worst of the worst. This odd operation, hermit-crabbing in an old Lyon's at the intersection of Highway 92 and El Camino Real, was both grossly overpriced and utterly forgettable. The hotate and unagi were nearly inedible. The large dining room (a 20-seat oval sushi bar, at least 30 tables, plus a Benihana-style teppanyaki grill room off to one side) is singularly weird: Imagine if the Jetsons ran a pancake-house-slash-disco and hired a Filipino interior decorator to hip it up. Kitschy in an un-ironic sort of way. An uncommonly bad value.

Given the robust market for sushi in this region -- and in San Mateo in particular -- every time I drive by I have to wonder: "How is it that a place that bad can live while a place as good as Palo Alto's Sushi Ya must die?" Where is the rational and unseen hand of the market when you really need it to smack someone?


---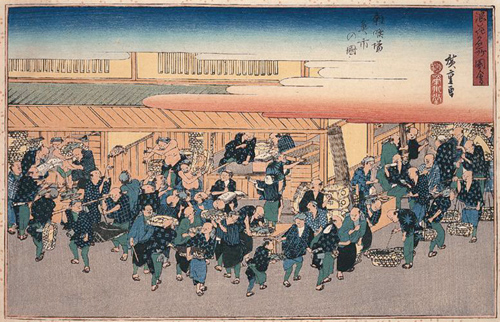 SUSHI MONSTER ETHICS:
The Monster pays for all his own meals.
The Monster receives no compensation.
The Monster reviews anonymously.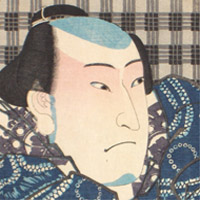 TALK TO SUSHI MONSTER:
E-mail sushimonster@emeraldlake.com.



---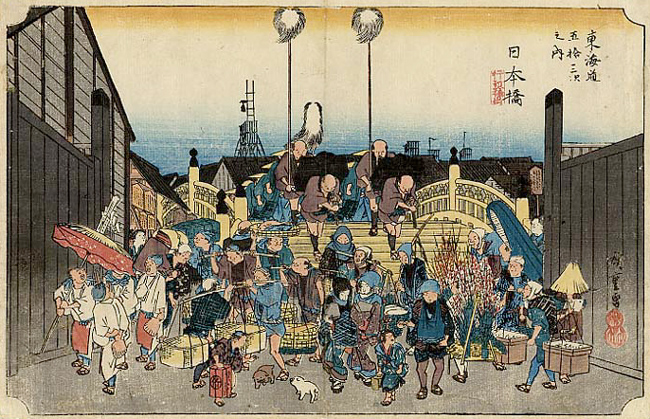 The statements above are not allegations of fact but expressions of opinion from one person who eats an awful lot of sushi.

Copyright 2006-2008, David Plotnikoff. All rights reserved. No part of this text may be reproduced without permission. Woodcuts by Ando Hiroshige and other artists are in the public domain.