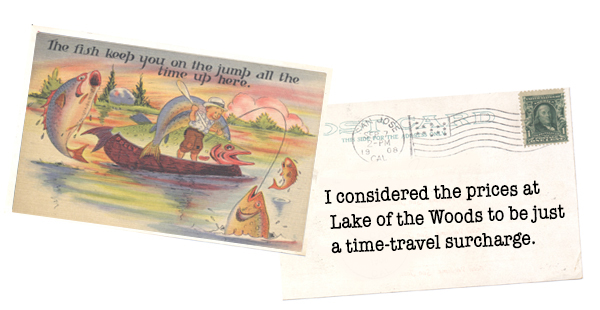 Lake of the Woods and Fish Lake
The primordial PCT, Oregon's Skyline Trail, stopped at Crater Lake because early trail planners felt Southern Oregon was simply too ugly for any hiker to bother with. PCT founder Clinton Clarke dismissed it as "hotter and drier climate, thinner forest and without special scenic value."
Mt. McLaughlin, the stratovolcanic peak that dominates this region, is only 50 air miles from its southerly big sister, Mt. Shasta. Yet it is almost 300 miles via the PCT. Today the steep scramble to the top of the 9,493-foot peak is probably the most popular dayhike in Southern Oregon.

Where the trail crosses Hwy. 140 just before Mt. McLaughlin, you could hitch right or left. This is an easy call. You want to hitch right. Always.

A quarter-mile before you emerge on the highway, you'll come to an early decision point, the spur trail from the PCT to Fish Lake Resort, on which you might find a single stealth campsite that's been used by generations of PCT hikers. If the timing is right, maybe you want to throw down there. I strongly discourage you from going to Fish Lake Resort (541 949-8500), a beaten-down facility with a seriously bad vibe. I can't think of any compelling reason to ever stop there, particularly given the close proximity to Ashland.


The better alternative is a six-mile hitch east to Lake of the Woods (866 201-4194). This isn't going to be a value stop for anyone. It's damn expensive. But if you treat it as a lunch or dinner stop rather than an overnight, it starts to look more attractive. Although it's close to the trail, very few PCT hikers venture there. I think that may be because all creature comforts have been provided in Ashland.
It won't take you long to see what the hook is at Lake of the Woods. It's all some wayback-machine prefabbed-nostalgia trip, a carefully contrived reproduction of the classic 1960s lodge-by-the-lake genre. As a sentimental fool who spent childhood summers at Meeks Bay on Lake Tahoe, I have to admit I completely fell for this. I am their target customer and they knew exactly how to hit that memory button square on. I considered the prices here to be just a time-travel surcharge and I didn't walk out feeling clipped at all. I knew what I was getting into. One look at the cabins triggered a flood of sweet childhood summer memories. I loved the dinner and the overnight with my family. I do not believe anyone under 50 years old is going to get this on a visceral level and understand what the value proposition is. If millenials appreciate it, they will do so "ironically."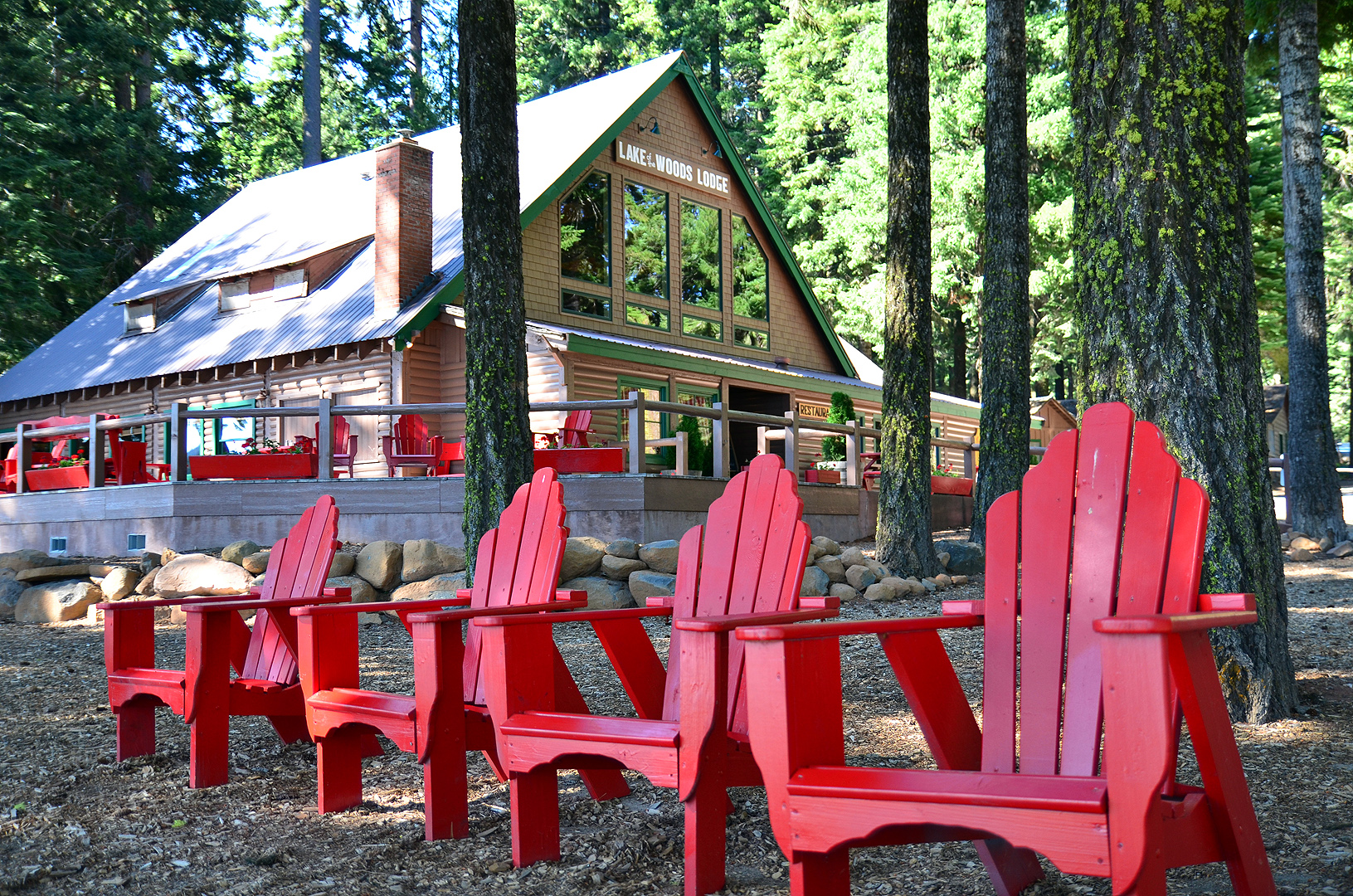 The whole operation, with more than two dozen cabins, a restaurant, a bar, a marina and a large RV park, is an unabashed celebration of all things retro, from the pedal-boats for rent to the board games in the bar. The cabins are immaculate and stocked with very carefully curated vintage appliances and furniture. The quintessential game here is "Ohmygod, I remember that!" That woven-rag rug, that bedspread, that 50-year-old Hotpoint fridge, ad infinitum. I can only guess that Lake of the Woods employs a legion of full-time garage-sale shoppers, scouring the rural West for all those quaint nightstands and dinettes. It is an uncannily well-constructed simulation of a real Western lakeside resort, dialed back to the Golden Age.

The food here is very good. Too good. It's too close to Ashland. I wish I could pack up that kitchen and move it someplace else up the trail, like just north of Crater Lake. Shelter Cove at Odell Lake is the real deal, with vintage cabins to love, but oh how I wish they had a place that could cook like this.

If you want to partake of the good food but balk at renting one of the beautifully restored cabins (nobody really needs an overnight at this juncture) here's the way I would play it: Blast out of Brown Mountain Shelter early. Hitch in for lunch, pig out and get back out to the trail in time to get past Mt. McLaughlin that evening.

Do not even think of resupplying out of the Lake of the Woods store.



© 2000-2018 David Plotnikoff. All rights reserved.