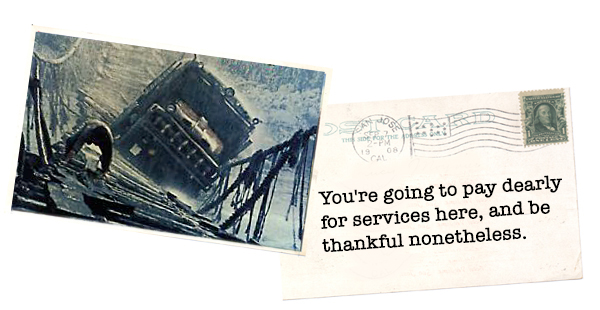 Vermilion Valley Resort
L.A. Water and Power wasn't the only utility to impose its will on the geography of the Sierra Nevada. Southern California Edison dammed the Vermilion Valley in 1954, creating this lake.

The finest creative minds in the power business then set about the onerous task of finding a proper name. What followed was something less than a creative lightning bolt.
Plan on Vermilion Valley Resort (70000 Edison Lake Road, 559 259-4000) as a mandatory stop. It's possible to pick up a resupply bucket at Muir Trail Ranch and keep on trucking, but I know of nobody who has done that expensive, no-service option. The Muir Trail Ranch people do not want you hanging around. They want to give you your bucket and send you on your way as quickly as possible. The vibe that PCT hikers are unwanted at Muir Trail Ranch has been well-documented for decades. I have seen references in past years on PCT-l that the staff there didn't even want PCT folks to use the bathroom.

Before you take the Edison Queen ferry into VVR, adjust your expectations. It is a stretch to call this dogpatch collection of buildings a resort. This is a tiny, primitive compound far removed from civilization. It's the most isolated resupply stop on the PCT, unless you count Stehekin, which has no road at all. VVR is, quite literally, the end of the line. You could have a family member drive the Kaiser Pass Road to resupply you here, but that person would most likely never forgive you for the ordeal. There are two separate instances where I was on Kaiser Pass Road and momentarily convinced my next stop was either a hospital or the Fresno County morgue. Do not even consider trying to get into a real town from VVR.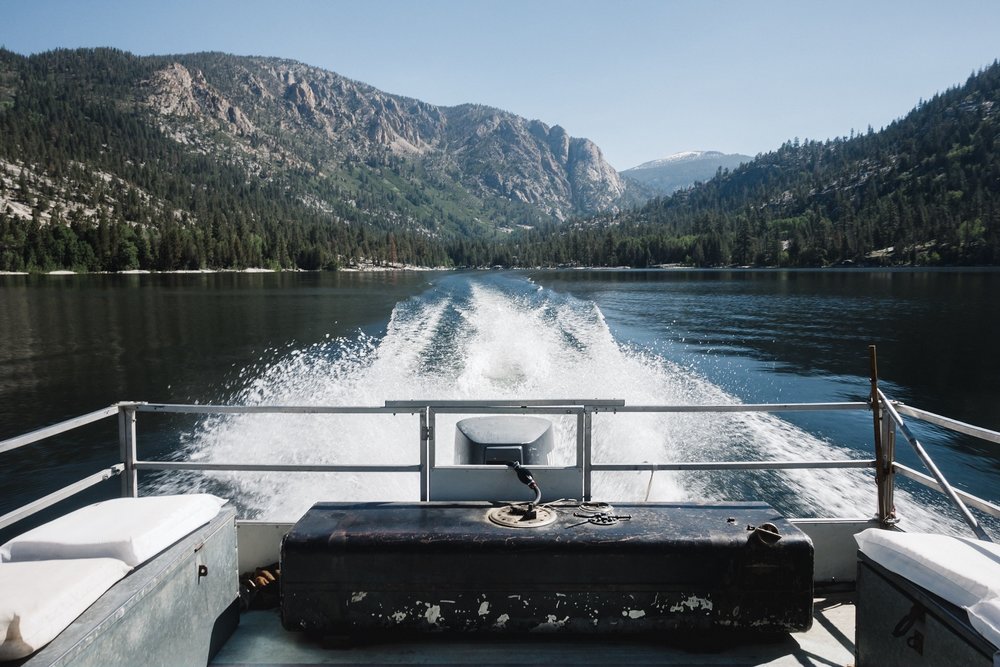 Getting people or supplies in or out via Kaiser Pass Road is not a trivial matter. You're going to pay dearly for services here and be thankful nonetheless. People who complain about the prices at VVR don't comprehend what it takes to get full town amenities right to the ragged edge of the High Sierra backcountry. It takes a ton of logistics plus cojones the size of grapefruit.

The basics: A full-service breakfast/lunch/dinner operation, a very lively al fresco bar scene, a tiny store that's surprisingly well-stocked, a half-dozen motel rooms, showers, laundry and resupply package service. I have never had a bad meal here. Read the resupply instructions online very carefully. There are separate addresses for USPS service and FedEx/UPS. It's not clear if you could resupply out of the store in a pinch. The hiker bunkhouse is in a large tent-cabin with a big porch. It sleeps 7 hikers, at a rate of $15 per night. So there you have it: The sole bargain at VVR. Your first beer is on the house.

Although there is a line out to the outside world in the event of an emergency, do not count on Internet access or satellite phone service. The hiker community has severely taxed that infrastructure in previous seasons and bossman Jim Clement has indicated there may be a rethinking of telecom policy to manage the extremely limited bandwidth. (Remember, that shaky line out also has to handle all credit card payments plus the business of the entire operation, making VVR a real bad place to dump video off your phone.) I have heard talk that AT&T cell service can work from the beach.

VVR's opening date is always a moving target. They are at the mercy of whoever is charged with plowing Kaiser Pass Road. In the most general of terms, Clement has made the Memorial Day weekend the informal goal for the last 16 years. If you are one of the very few leaving Kennedy Meadows before the first day of June, it's your responsibility to ascertain if the ferry is running and if the resupply box operation will be available. In the past, there has been a skeleton staff working before the official opening date. In a typical year the front edge of the herd shows up at VVR around the second week of June and the bulk of the herd is in the third week. The number of hikers every year who legitimately need to worry about this could probably be counted on one hand.

As of 2018, Vermilion Valley Resort was still for sale. This page has been prominently on the VVR Web site since 2016.



© 2000-2018 David Plotnikoff. All rights reserved.