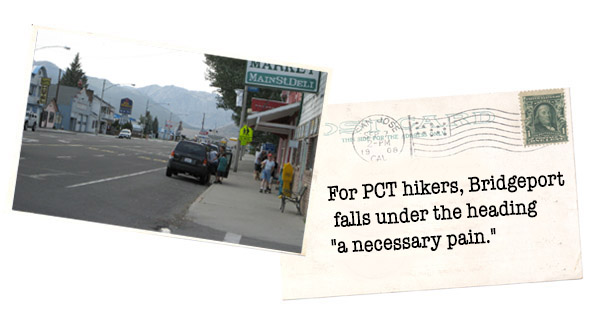 Bridgeport
Chances are good you will see many men in fatigues and camo on the streets of Bridgeport. Some kind of fashion statement. They fall into two categories -- deer hunters (X12 is a busy zone for both rifle and bowhunting) and Marines. The Marine Corps' mountain warfare training center is at Pickel Meadow, north of town on 108, the Sonora Pass road. There is one specific saddle just north of the pass where their primary training area coincides with the PCT. If you do encounter some hiker carrying an 81 mm. mortar or an MK 19 grenade launcher, he's cool. The Marine Corps doesn't do ultra-light.
The distance from Tuolumne Meadows to Echo Lakes is 154 trail miles. The north country in Yosemite is not fast work. Pretty much straight up and straight down. By the time you get to Sonora Pass, you're probably going to need some services. That's the only reason Bridgeport could be considered as a trail town. It is ridiculously far from the trail -- more than 30 miles. This is an epic hitch east on 108 and then south on 395. I have never been tempted to try it. There may be a commercial shuttle service from the pass to Bridgeport. Check with Lou Hill at 209-329-4745 or 760-932-7296. He reportedly charges reasonable rates. If you do try to hitch, you are much more likely to snag a ride by striking up a conversation with someone in the picnic area at the trailhead, as 108 at the pass has no shoulder.

Note there is no place to camp anywhere around Sonora Pass. I've used a minor trailhead area 1/2 mile west of the pass in a pinch. Other than that, you're looking at maybe nine miles north on PCT tread before you see a decent space for a tent.

Like Lee Vining, Bridgeport is a two-block wide town you could walk from end to end in five minutes. It is not particularly hiker friendly. Rather, its core clientele are fishermen, RVers and Harley tourists. For at least 20 years, at any given time much of the town's tourist infrastructure is up for sale. The landmark Bridgeport Inn (205 Main St., 760 932-7380) has had at least two regime changes since the last time I had dinner there 15 years ago. It's still a pricey steakhouse, very fine dining you can appreciate in shorts and Tevas. As of the end of 2017, my favored restaurant, Rhino's Bar and Grill (226 Main St., 760 932-7345), was the latest major business to go on the market. If it survives, Rhino's would be my first pick in Bridgeport. It serves damn solid pizza and burgers in a dining room that feels like a cross between a youth camp cafeteria and a beer hall. The chicken wings are not something for lightweights to play around with. Aside from the Bridgeport Inn and Rhino's there are at least four other places to eat in town, none of them memorable.

Bridgeport has six motels. Four of them are worth a look. From north to south along 395: The Redwood Motel (425 Hwy. 395, 760 932-7060) is certainly the most visually arresting of the bunch, with a garage sale worth of assorted "folk art", including a fiberglass burro, assorted cow skulls and other kitsch. Motto: "Stop for the critters. Stay for the calm." The Cain House (340 Hwy. 395, 760 932-7040) is an attractive, reasonably priced B&B. The Silver Maple Inn (310 Hwy. 395, 760-932-7383) is an equally nice-looking older motor court, the more affordable sister operation to the Cain House.

The Best Western Ruby Inn (333 Hwy. 395., 760 932-7241) is a clean, unremarkable motel, but no bargain. We've stayed there several times but probably won't be back because they tend to be priced well above the going rate for the town. Finally, anchoring the south end of the main drag, there's the Walker River Lodge (100 Hwy. 395; 760-932-7021), which I believe to be the nicest motel in town. It would always be my first choice in Bridgeport.

Google Maps shows two post offices on Kingsley Street. There is one. Bridgeport hasn't had a grocery store in many years. The Bridgeport General Store (242 Main St., 760 932-7224) might have just barely enough for resupply. It would be a lot smarter to send a box.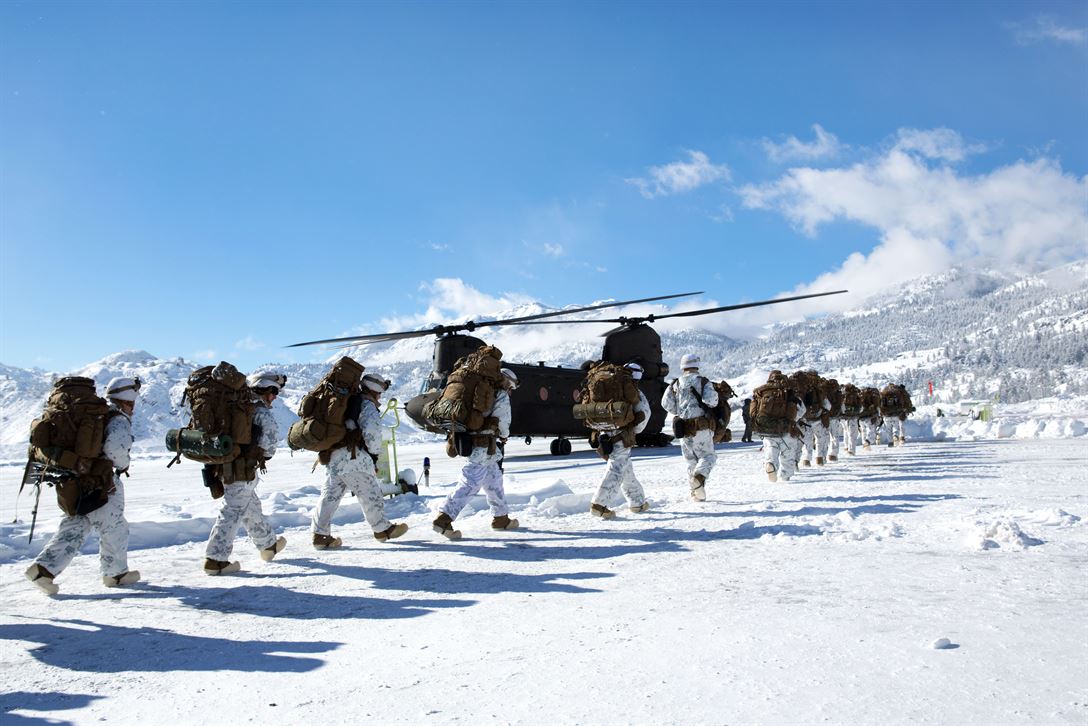 There is an often-overlooked Plan B for Sonora Pass. If you need a resupply but not a real town look into the Kennedy Meadows Resort (209 965-3900). In PCT parlance, this is "the other Kennedy Meadows" or "Kennedy Meadows North." It's a ten-mile hitch, the first speck of civilization west of Sonora Pass. A fire in 2007 destroyed the main lodge and seven cabins, so much of the current infrastructure is nearly new. You'll find a basic restaurant, bar, a very small store, showers, laundry and cabins. It's unclear whether you could resupply out of the store. They accept resupply boxes. I stopped in once to confirm their basic services had been rebuilt, but I never had a reason to use any of them. Cabins are no bargain, and the bunkhouse isn't a great deal either. They've had good relations with the PCT community for many years.
If I ever played this Plan B, I'd hitch in, pick up a box and then stealth camp up the highway a bit. Deadman and Baker, the two Forest Service campgrounds on the spur road into Kennedy Meadows, are $20 per night.
I have never paid Dime One to throw down anywhere between Campo and Manning. And neither should you. Under no circumstances is that acceptable.