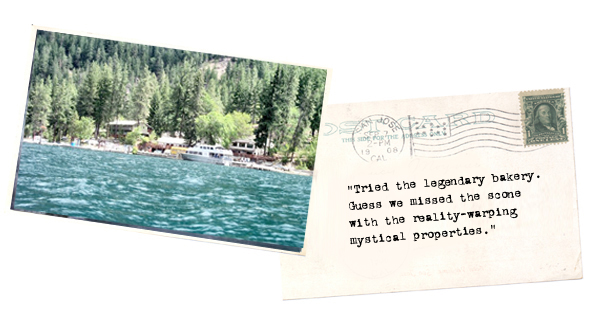 Stehekin
In addition to being a community connected to the outside world only by boat and float-plane, Stehekin is one of the last towns in America without residential telephone service. There is one public satellite phone serving the entire Stehekin Valley. And that's the way a lot of residents like it. In 2005, a plan by an upstart telecom company to bring phones and high-speed Net service to Stehekin, largely with federal universal-service funds, enraged residents. The National Park Service ultimately rejected the company's proposal.
Stehekin had its proud tradition of self-reliance put to the test in 2006. First, wildfires nearly burned the main settlement off the map in August and September. Then, in November, flooding further eroded the already-damaged Stehekin Valley Road, the byway that functions as the backbone of the community.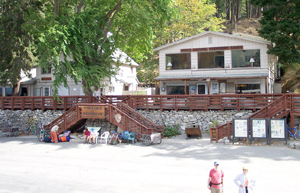 Even before the natural disasters, there were big changes in store for Stehekin. The North Cascades Lodge at Stehekin (509 682-4677) (formerly known as Stehekin Landing Resort and the Stehekin Lodge) is downtown Stehekin. The entire complex -- the marina, the restaurant, the store and the 28-room motel operation is owned by the National Park Service and operated by a concessionaire. In 2007, the Courtney family, longtime operators of the Stehekin Valley Ranch, the Cascade Corrals pack station and the bakery, took over as prime contractor at Stehekin Landing. Bottom line: the Courtneys now have a virtual lock on all tourist infrastructure in the valley with the exception of rental cabins.
The Stehekin Valley Ranch (800 536-0745) is the other lodging option, a nine-mile bus ride up the road from "town." It may be a superior overall value to the lodge, largely because its highly acclaimed food is included in the room price. Reservations are strongly recommended. The Ranch can accept credit card pre-payment by phone, but cannot process cards once you're at the facility.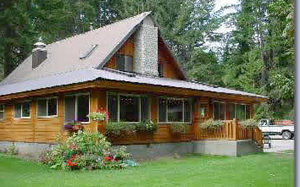 The Stehekin Pastry Company (aka "the bakery") has reached legendary status within PCT circles -- something we can't quite figure. The handsome cabin, 1.9 miles up-valley from the Stehekin landing, has decent but outrageously priced sandwiches and mediocre artisanal pizza. I guess we missed whatever secret scone had the reality-warping mystical properties.
A caveat to anyone hiking through Stehekin relatively late in the PCT season: Many services curtail operations or shut down at the end of September. Double-check hours and shuttle bus schedules. Regardless of season, all hikers should be aware there is no ATM in Stehekin and only the resort is set up to process credit card transactions.