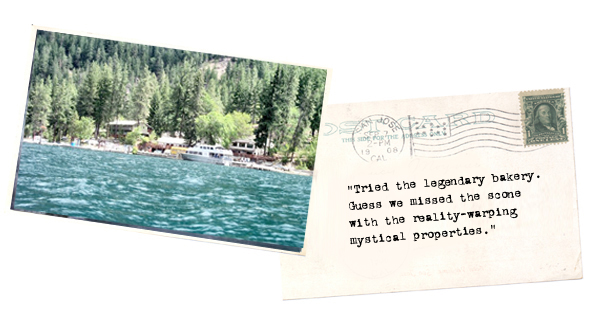 Stehekin
In addition to being a community connected to the outside world only by boat and float-plane, Stehekin is one of the last towns in America without residential telephone service. There is one public satellite phone serving the entire Stehekin Valley. And that's the way a lot of residents like it. In 2005, a plan by an upstart telecom company to bring phones and high-speed Net service to Stehekin, largely with federal universal-service funds, enraged residents. The National Park Service ultimately rejected the company's proposal.
This is it, the last outpost before the monument. Stehekin is a singular experience. There is no comparison to any other trail town. First of all, there are no roads in or out. Everything either comes in on foot, on float plane or on a boat from the other end of Lake Chelan, 50 miles away. Nearly the entire tourist infrastructure is in the hands of the fourth generation of Courtneys, one of the pioneer families that settled the region. They run the Stehekin Valley Ranch, an upscale dude ranch outside of town. They also operate a rafting and horseback riding business, the bakery and the store/motel/restaurant complex at the landing.

What amounts to downtown Stehekin was the Stehekin Landing Resort, then the Stehekin Lodge and now the North Cascades Lodge at Stehekin (509-682-4494). No matter. Nothing significant has changed there in a long time. I've never had a bad meal there. Since everything has to be hauled in on the ferry, don't be shocked by $17 hamburgers and $28 dinner entrees. Bring cash. There is no ATM in Stehekin. You will need to have a phone card to use the one public satellite phone. There is no cell reception. You may now be able to use a credit card at the main lodge.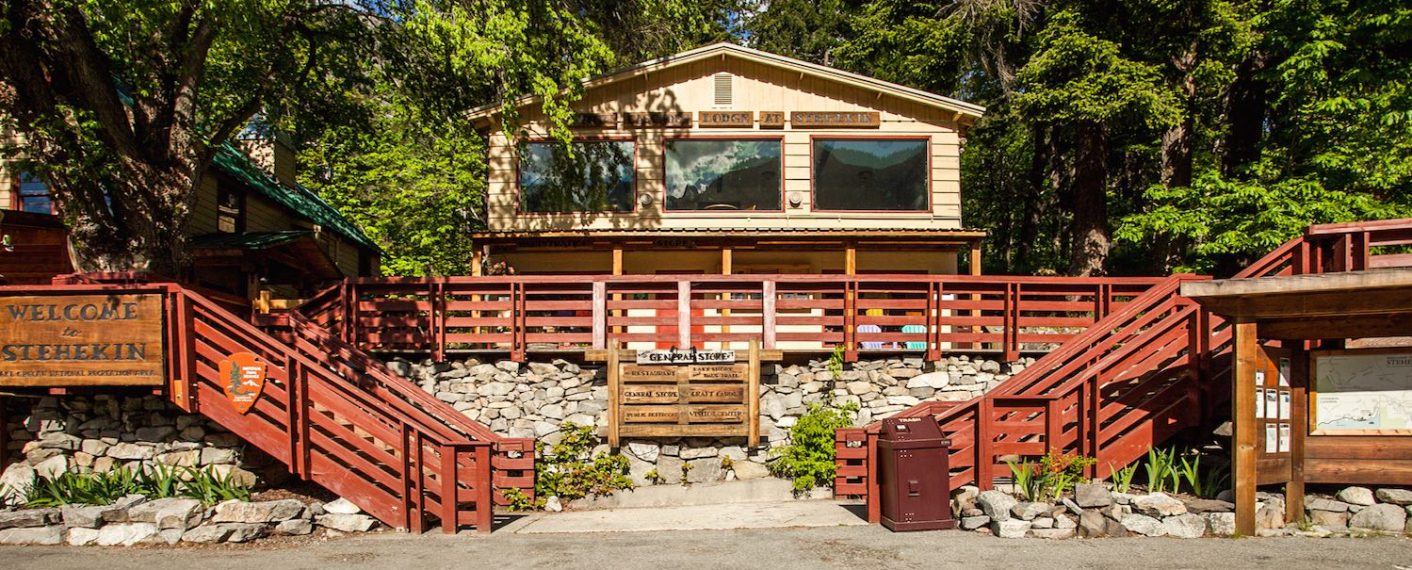 The "general store" isn't a grocery store. It's a souvenir shop for day-trippers on the Lady of the Lake ferry who want postcards, keychains and T-shirts. Despite what the Stehekin Web site may say, you could not resupply out of that store. You will definitely need the post office (31 Defacto Ln., Stehekin, WA 98852, 509 682-2625) here, which also relies on the ferry. As is the case in so many other little settlements, the postmaster or postmistress is the only important person in town as far as you are concerned.
A caveat to anyone hiking through Stehekin relatively late in the PCT season: Many services curtail operations or shut down at the end of September. If you're pushing the edge, double-check hours and shuttle bus schedules well before you show up at High Bridge.