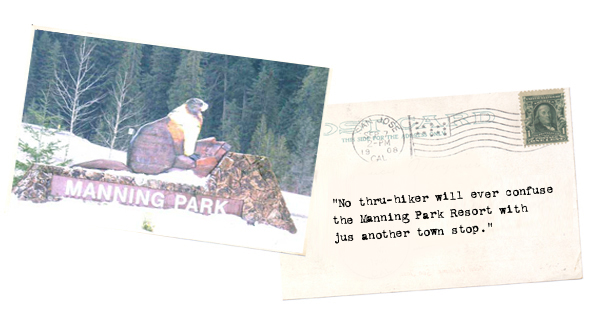 Manning Park
At first blush, Manning may feel like a cross-country ski destination just muddling through the more temperate months of the year. But visitation is heaviest in July, when the park's celebrated displays of Alpine wildflowers peak. Manning Park is home to a spectacular collection of rare red rhododendrons.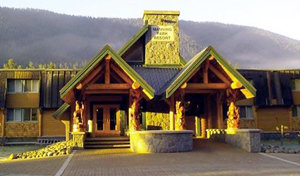 No thru-hiker will ever confuse the Manning Park Resort (7500 Hwy. 3, 800 330-3321) with just another town stop. To say that emotions will be running pretty high on the day you roll in here is an understatement on a grand scale. Yet for all the drama inherent in such an auspicious occasion, the venue itself has a sort of sobering ordinariness to it.

Compared to the innumerable jaw-dropping landscapes you've just hiked through in the North Cascades, the resort has all the scenic spendor of a roadside rest area -- which, coincidentally, it happens to be. The hotel-cabin-and-restaurant complex is hard by the south shoulder of Highway 3, a major route between Vancouver and points east. To be fair, there are great natural wonders to be found in British Columbia's third-most-popular provincial park. But they're just not in the immediate vicinity of the resort, which is probably all you really care about at this point.

The main building is done in modern rustic style, with massive log construction and 41 oversized, well-appointed guest rooms that are on the steep side by PCT standards. But the facility feels more like an affluent junior college campus than a grand park lodge.

Food in the Pinewoods dining room, across from the main building, is institutionally soulless and underwhelming. Not terrible. Not super-luxe. Just forgettable. It's not an ideal location for the kind of grand celebratory feast most thrus have been looking forward to. Immediately adjacent to the Pinewoods restaurant is the Big Cat Bistro, a substantial latte-and-baked-goods concession, which is entirely adequate for a quick breakfast on the run. Also in the same building is the Bear's Den Pub.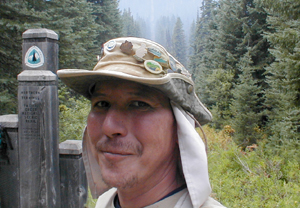 Depending on what hour of the day you come off the trail and what kind of transportation you have lined up, you may opt to skip an overnight stay at Manning and decamp directly to Vancouver (three hours drive) or Seattle (five hours drive, optimistically). Whether or not you stay overnight, be sure and sign in at the final PCT register, which resides behind the front desk.