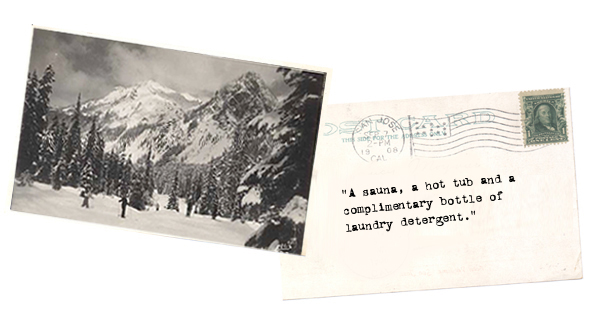 Snoqualmie Pass
One of the major players in the nascent ski industry at Snoqualmie Pass was the Chicago, Milwaukee & St. Paul Railway, which started running rail traffic through the region in 1909. After the Milwaukee Ski Bowl Lodge burned to the ground in 1949, the railroad continued to run ski operations out of a string of railroad cars.
The Summit Inn at Snoqualmie Pass (603 State Route 906, 425 434-6300) is your only choice for lodging at the summit since the closure of the B&B. Do not be alarmed at the rack rate on rooms. The hiker discount is substantial.

You are in very good hands here. The hotel has a long history of going the extra mile for thru-hikers. Management and front desk staff are young, hip and very attuned to the PCT community. The sauna and hot tub are a must. Coin laundry is at the end of the hall on the first floor, and the front desk keeps a complimentary bottle of detergent for thru-hiker use.

Dining options are limited and mediocre. The Pancake House and bar attached to the Summit Lodge are your only options for food and drink (other than packaged goods from the overpriced mini-mart and the gas station). The right strategy here is to keep it simple. Stick to breakfast staples, burgers and sandwiches. The dinner entrees are disappointing.

Double- and triple-check your resupply box arrangements for Snoqualmie. The Lee's Summit store is no longer under the same ownership. The post office contract station in the former Time-Wise Grocery is also gone.