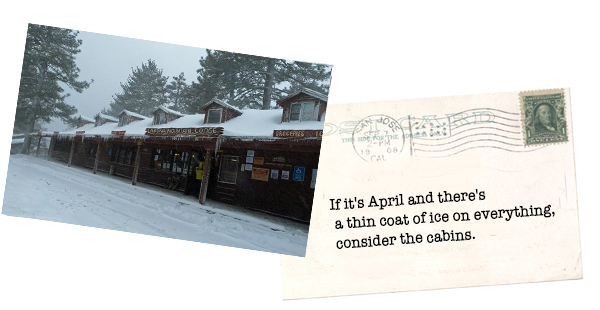 Mt. Laguna
In addition to a university observatory, Mt. Laguna boasts a decommissioned Air Force base, just off Sunrise Highway past the 6000-foot sign. The base was a missile early-warning station that housed 170 workers at the height of the Cold War. A portion of the base is now used by the FAA for communications.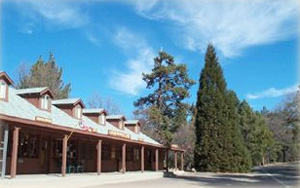 We strongly recommend booking at least one night at the Laguna Mountain Lodge (10678 Sunrise Highway; 619 445-2342 or 619 473-8533). The 17 cabins and 12 motel units are nothing fancy, but they're clean and quite welcoming, particularly when the night temps early in the season drop into the mid-30s. In addition to the well-stocked store, you can't beat the location, just a few yards up the highway from where the PCT touches the back side of the Burnt Rancheria campround. In 2005, our one-bedroom cabin -- with a small but fully-stocked kitchenette, fridge, oven, microwave, fireplace, television etc. -- was $65, a very good value.

On the dining front, as we drove through the community of Alpine on the way to the border, we noted both Mexican and Italian restaurant possibilities there, but we opted not to backtrack so far west down the interstate for dinner. From Mt. Laguna, assuming you're fortunate enough to have car support, it's 11 fast miles back down the hill to the burg of Pine Valley.

Major's Diner (28870 Old Highway 80, 619 473-9969) offered underwhelming, standard diner fare -- mediocre burgers and sandwiches -- in a too-kitsch atmosphere that reminded us of a perpetual garage sale.

El Rancho Grande (28944 Old Highway 80, 619-473-0380) was another miss -- an entirely forgettable gringo-style Mexican joint that seemed to be more of a sports bar than a restaurant.

One final option on the main drag in Pine Valley is the Frosty Burger shack, with decent burgers, indifferent service and a cash-only policy.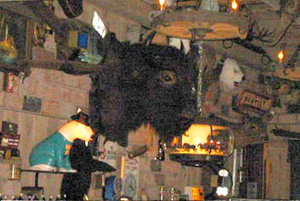 Back up on the hill in Mount Laguna, there was a lone restaurant we didn't get a chance to try: The Blue Jay Lodge (10600 Sunrise Highway, 619 273-9435, 619 473-8844) just across the highway from the Laguna Mountain Lodge, was closed in April of 2005 when we came through. It's a big, alpine-style roadhouse that looks like it's seen its share of honky tonk nights. There was a promising breakfast/lunch/dinner menu in the window, but no posted hours and no indication of when they might reopen. The Blue Jay also offers five rustic cabins for rent. The bar/restaurant hours appear to be weekends-only, and possibly only in peak tourist season.