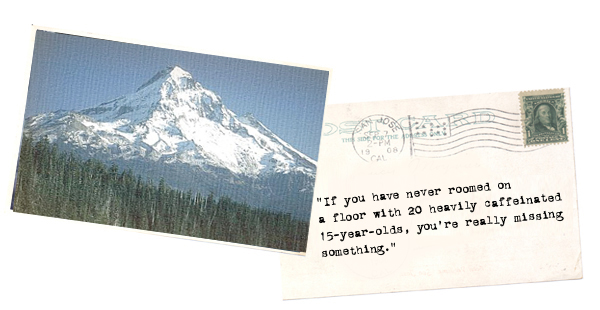 Government Camp
The total construction cost for the monumental Timberline Lodge was just $696,000, in 1938 dollars. This is the price of a two-bedroom condo in Government Camp today.
The overwhelming majority of hikers (maybe four in five) pick up a resupply box at Timberline Lodge directly on the trail. They don't even consider the seven-mile highway slog into Government Camp.

Although I've never been able to snag a reservation at Timberline, I can understand the attraction. Timberline is, after all, a national historic landmark, far and away the grandest single structure on the entire trail -- a stunning example of Western lodge architecture rendered on a massive scale. The lodge, built by the WPA during the height of the Great Depression, is a living museum of American decorative arts. Everything from the hand-carved beams and the tapestries to the wrought iron and stained glass was created by hand. With that in mind, the rooms seem fairly priced. However don't expect the full-on-palatial trip as with the Ahwahnee or the Crater Lake Lodge. This is a more austere flavor of grand lodge.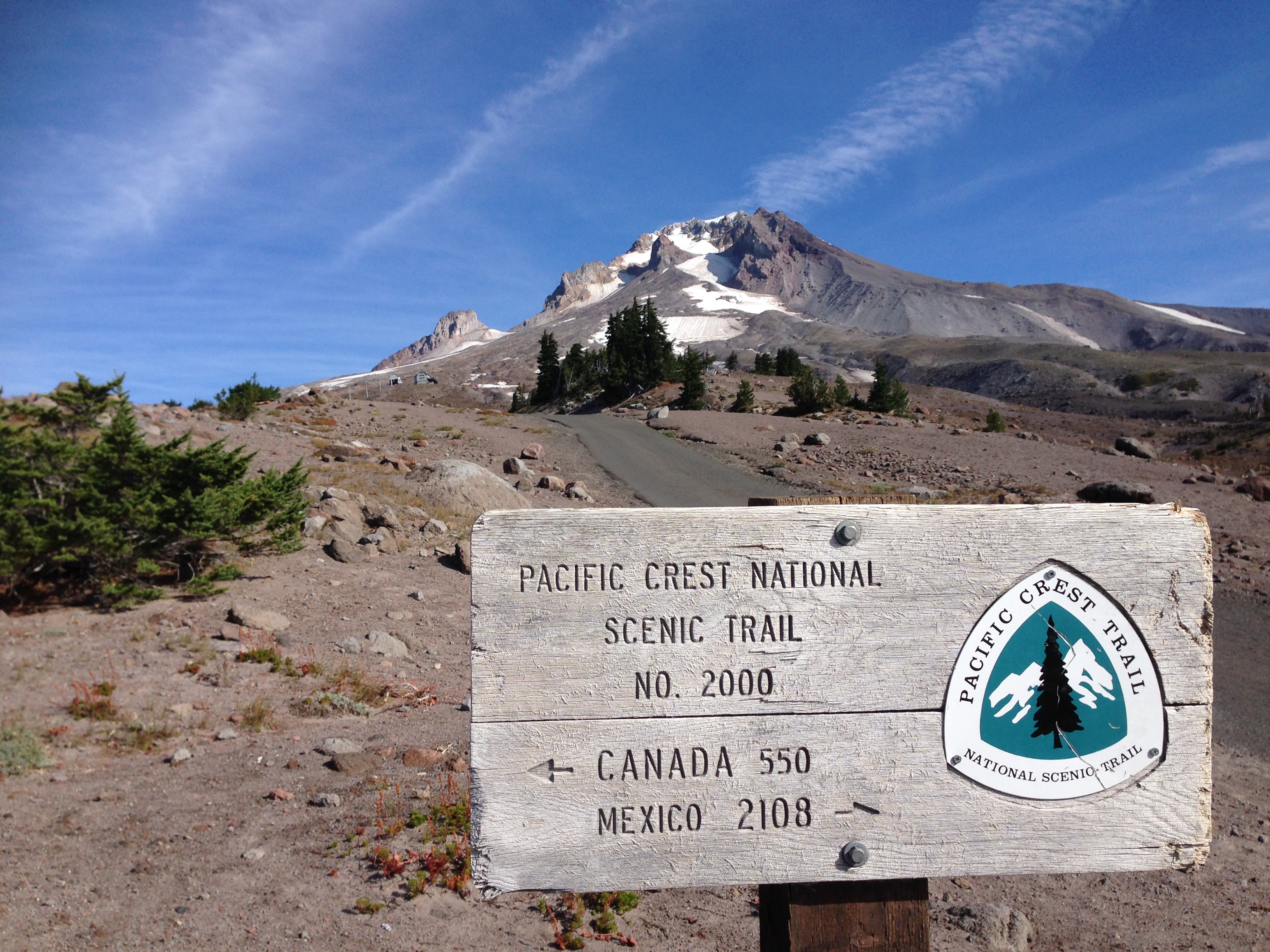 The food service on the mountain is a moving target from season to season. The Cascade Dining Room is the luxe option and the most predictable one. As with Crater Lake's lodge dining room, you could easily spend $70 per person there before even looking at the wine list. There could be more budget-friendly choices such as the Ram's Head Bar and the Blue Ox, if they're running in the summer season. Resupply boxes should be addressed to PCT hiker, c/o Wy' East Store, Timberline Ski Area, Timberline, OR 97028. There is no off-season on Mt. Hood. Timberline rooms are hard to come by any month of the year. Most hikers eat a meal, pick up a resupply box and then motor on two or three miles north to the first decent campsites.
I've found Government Camp to be a well-timed town stop. It's been about a week since Bend, so you're overdue. And looking foreward you're heading into a sequence of progressively smaller town stops. Two of the upcoming resupplies may be in non-towns that are just a hotel and a gas station by the side of the highway.
Thanks to Mt. Hood's ability to offer ski-able terrain year-round, Government Camp is a zoo scene during the summer months, with hundreds of well-heeled teens in town for snowboard camps and ski-racing clinics. When the camps are in full swing, the median age in this town may well be 16. Almost all the available lodging is taken up by the kids, many of them elite skiers who fly in from around the nation.
Government Camp is essentially a three-block town. Everything you need is at hand within a few hundred yards on the main drag. You've seen this deal before at other stops: It's a pain getting into town, but once you get there, all is well.


For a PCT hiker, Government Camp boils down to only two lodging choices. The Best Western Mount Hood Inn (87450 E. Government Camp Loop, 503 272-3205) is a poor choice based on location and value. It's a 10-minute walk west down the loop road from the main settlement. Rooms are priced roughly on par with Timberline Lodge. The Huckleberry Inn (88611 Government Camp Loop, 503 272-3325) would always be my choice here. In the summer, it's configured as 16 dorm-style rooms catering to the ski camp kids. It also has a reliably good 24-hour diner -- breakfast, pastries, huckleberry milkshakes and pie! How's that for a thru-hiker diet? At one point their Yelp page had a prominent user-posted photo captioned "Maple bar as big as your head." There's also laundry on-site. Four PCT hikers in a Huckleberry bunk-bed room makes for an extreme bargain in the heart of town. Even without three friends, there is value at the Huckleberry.
You have only one grocery option, with very limited selection and ski-town prices: Govy General (30521 E. Meldrum Rd., 503 272-3107). You could resupply out of this store. If you know you're going to choose Government Camp over Timberline, mail a box and just use the store for incidental items. From here on in, it's going to become increasingly difficult to resupply out of a real grocery without roaming far off the trail.
There are two uncommonly good restaurants in Government Camp that are a much better value than anything you're going to find up at Timberline. The real standout culinary experience is the Mt. Hood Brewing Company (87304 Government Camp Loop, 503 272-3172). This is worth the roadwalk to the far west end of the loop road. (Some hikers would probably conclude that a meal here is a sufficient reason to come down the hill into town.) Calling this menu "brewpub fare" would be an injustice. Someone who really gives a damn has made the effort to emphasize high-quality seasonal dishes and local ingredients. Korean-style cross-cut shortribs with cilantro, beer-cheese soup in a bread bowl, brisket-saurkraut-and-Swiss pizza. Someone here is very serious about food.
To give you a fix on just how anomalous the Brewing Company is, consider it's the only place near the trail to serve poutine, an eastern Canadian delicacy that translates from Quebecois as "heart attack on a plate." This is easily the best restaurant in the Mt. Hood region if you don't count the Michelin-class Rendezvous Grill (67149 Hwy. 26, Welches, 503 622-6837) 12 miles down the highway in Welches. This is an uncommonly good value for a trail town. And a vegetarian would be quite happy here. As you're enjoying your perfectly sauced, perfectly plated Columbia River salmon, try not to dwell on this: You're probably not going to be eating this well again through the end at Manning Park. Here you are, in Oregon, savoring what very well may be the last really excellent meal of the journey. As if anything else need be said, the Brewing Co. has a DOG menu! It is served on the patio only. Why is this not a trend in mountain towns?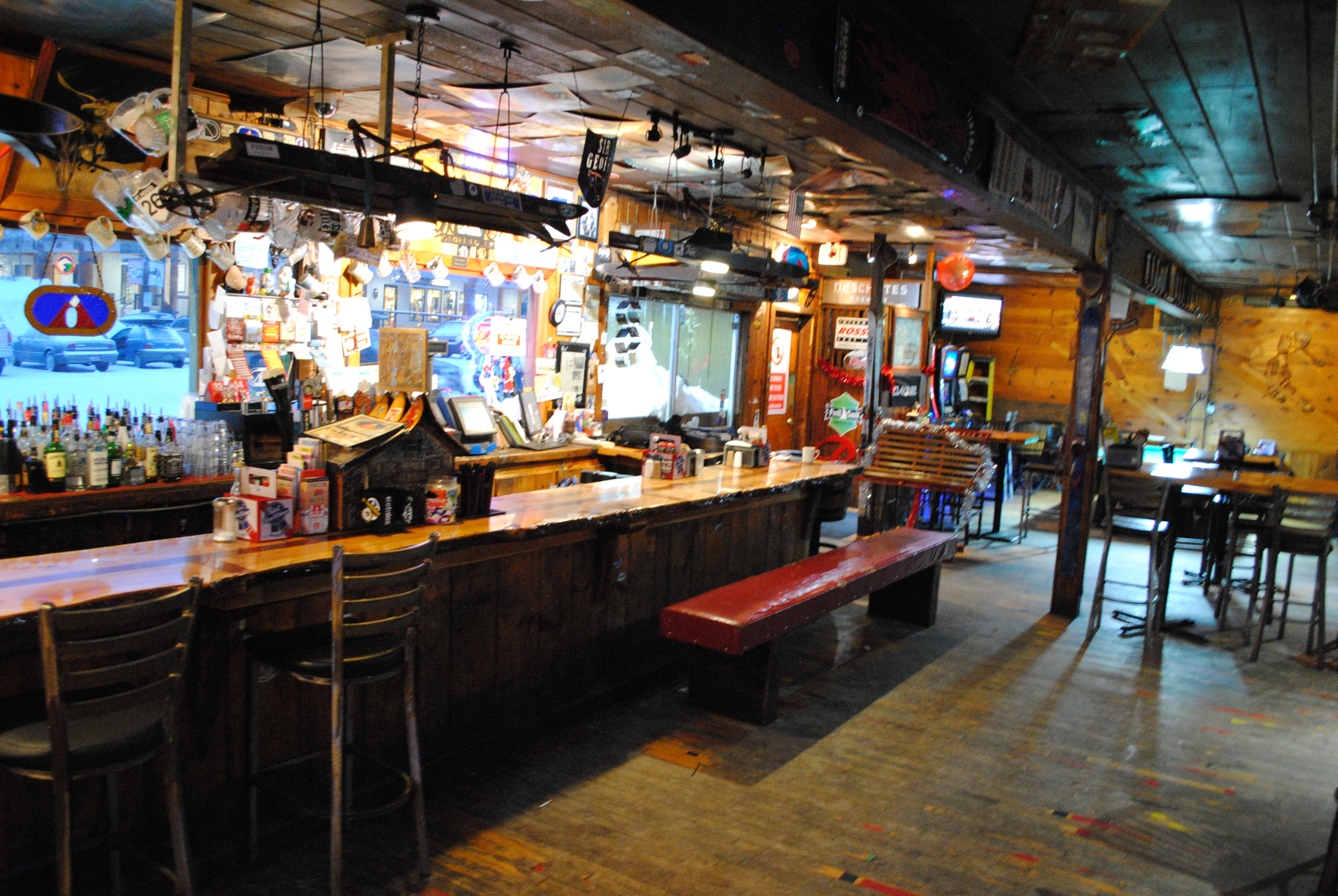 Charlie's Mountain View (88462 Government Camp Loop, 503 272-3333) is one of the best bars in proximity to the trail, homey and comfortable like the Raccoon Saloon in Wrightwood. I can vouch for the French dip and the reuben. A few feet down the block, in a similar vein, the Ratskeller (88335 Government Camp Loop, 503 272-3635) is a landmark beloved by locals and visitors alike, a family restaurant with burgers, pizza and a dozen taps. The best way to structure a 5,000-calorie Government Camp day: Huckleberry Inn for breakfast, Charlie's Mountain View for lunch and Mt. Hood Brewing for dinner. Eat up. Savor every decadent moment. It's not going to get any better to the north.