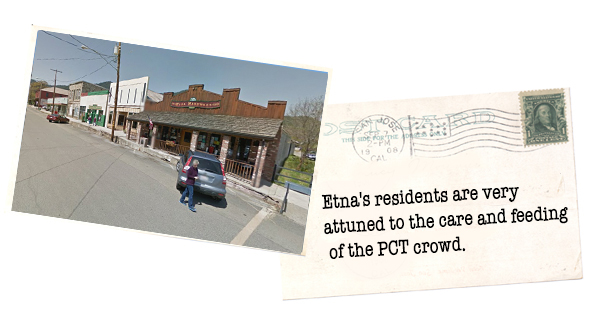 Etna
The St. Gregory Palamas Monastery is home to the Center for Traditionalist Orthodox Studies, one of the most important Greek Orthodox institutions in the nation. The center's academic publishing arm has a broad reach extending the length of the western hemisphere. Archimandrite Father Akakios and the brothers practice a Byzantine style of chanted services that has changed little in over 500 years.

Hallie Daggett, the Forest Service's first female fire lookout, called the Scott Valley home. Her cabin is now in the city park on Howell Street.
If every PCT thru-hiker was polled on their favorite town stop, Etna would get a disproportionate number of votes. This is the Little Town That Could. You were nobody in Shasta and Dunsmuir. But you're very much a somebody in this big-hearted community, which has a deep understanding of PCT culture.

You might wait an hour at Etna Summit for a car to go by. But there's a very high likelihood that the first or second car you see is going to give you a ride. The chances that eastbound traffic over the summit is going through Etna are about 99 percent. Once you're in town, it's completely walkable. The whole downtown is arranged as a "T," with everything you need on Main or Collier. Anywhere you need to go, it will take five minutes or less on foot. I've had some pretty memorable encounters in Etna over the years. If you're walking down the street minding your own business, there's a fair chance someone is going to come up and engage you in conversation. This has happened to me more than once. That's not an oddity. That's just how Etna does business.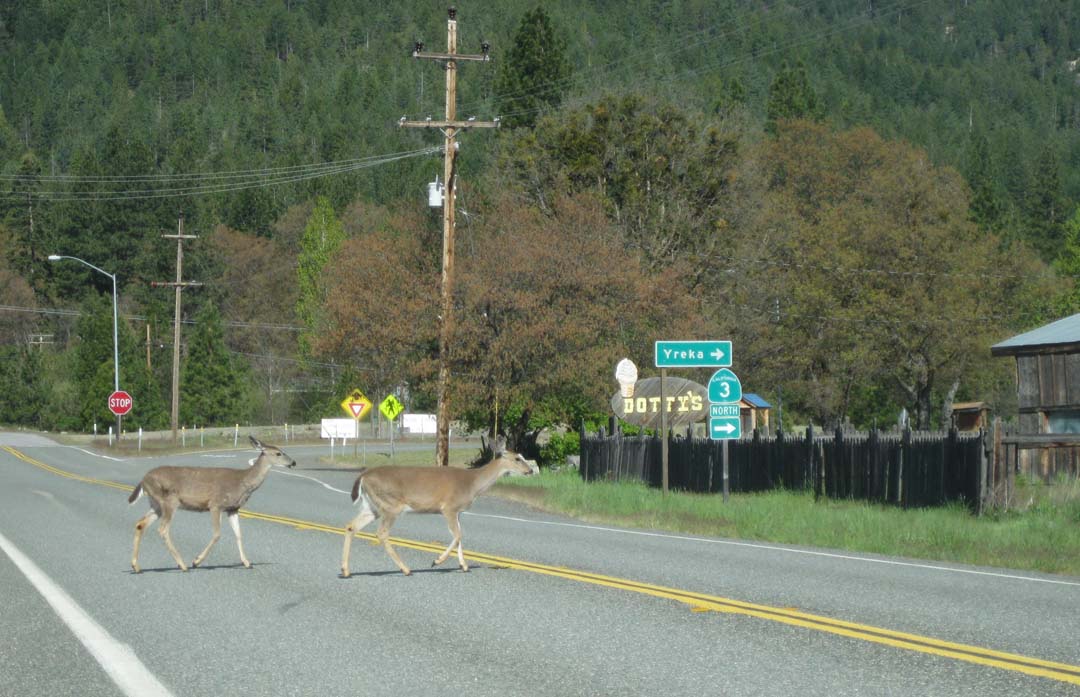 As for other pedestrian activity in Etna: Deer, for some reason known only to them and certain wildlife biologists, regard the streets of downtown Etna as a safe refuge. If you spend a day and a night in Etna you're almost sure to see them strolling down the main thoroughfares with impunity. In terms of other hazards to safe driving, keep a sharp eye when driving the twisting road to the trailhead. The monks of St. Gregory Palamas (below) are fond of walking along it. There's nothing quite like coming around a blind turn and almost hitting three heavily bearded men in flowing black cassocks.
Like the rest of the Scott Valley, Etna is off the tourist map. This is an agricultural community. Farmers and ranchers, retirees and a few backpackers heading into the Marble Mountains or the Trinity Alps. That's pretty much it. So our presence is keenly felt. In every one of the smaller trail towns, there seems to be a hiker consensus on where to congregate. In Etna that's definitely the Alderbrook Manor (836 Sawyers Bar Rd.). This beautifully restored 1877 home is owned by Dave and Vicki Harrison, who know a thing or two about hikers. The justifiably celebrated Alderbrook Hikers Hut features four bunk beds, one sleeper couch, bathrooms with showers, kitchen facilities and a computer with Net access. A washer and dryer are also available, plus loaner bikes. The Harrisons will handle your resupply box. There is a downside to Alderbrook: As the default PCT choice, the hut can get overwhelmed in high season. My personal go-to lodging is the Motel Etna (317 Collier Way, 530 467- 5338) It's clean, quiet and a very good value.
Etna has another one of the great Ray's Food Place grocery stores (124 Collier Way). The post office (119 Diggles St.) is one block up Pig Alley. The Etna Library (115 Collier Way, 530-467-3661) is in the same block as the market. The movie house, Avery Memorial Theater (430 Main St.) is a single-screen operation on the other side of the block. One block from the theater, Scott Valley Drug (511 Main St., 530 467-5335) has an old-fashioned soda fountain.
For a town of just 700 people, far off the tourist track, Etna has a surprising number of restaurant options. There is one caveat: Not every restaurant in Etna is open seven days a week and some of them have operating hours that are downright odd. Bobís Ranch House (585 Collier Way, 530 467-5787) dishes out heavy-duty breakfasts and burgers. They take their pies very seriously. Directly across the parking lot from the Ranch House is South Fork Baking (519 Collier Way, 530 467 4242). Besides the Ranch House, the other old-school place is Dotty's Burgers (530 467-3303) at the tip of the wedge where Collier meets Highway 3. Wildwood Crossing (405 Main St., 530 467-5544) is a nice little cafe with pastries and sandwiches.
Etna is blessed with two brewpubs (giving it a brewery-to-resident ratio that is the envy of other trail towns from Bend to Big Bear). Etna Brewing (131 Callahan St., 530 467-5277) has burgers, sandwiches and a larger-than-usual variety of brewpub standards. Paystreak Brewing (499 Main St., 530 467-2337) is the new kid in town, with a barbecue menu. It troubles me deeply to report that Corrigan's, the unofficial community center, has apparently closed.
So what's not to love about Etna? The laundry facilities in the RV park are rather a pain. The machines do not accept coins or bills. I had to buy some proprietary stored-value card, which for a one-time user adds up to a robbery. Be aware that at some hour every night the power just shuts off with no prior warning. This left me sitting in the dark, cursing and wondering what I was going to do with a load of soapy, wet clothes.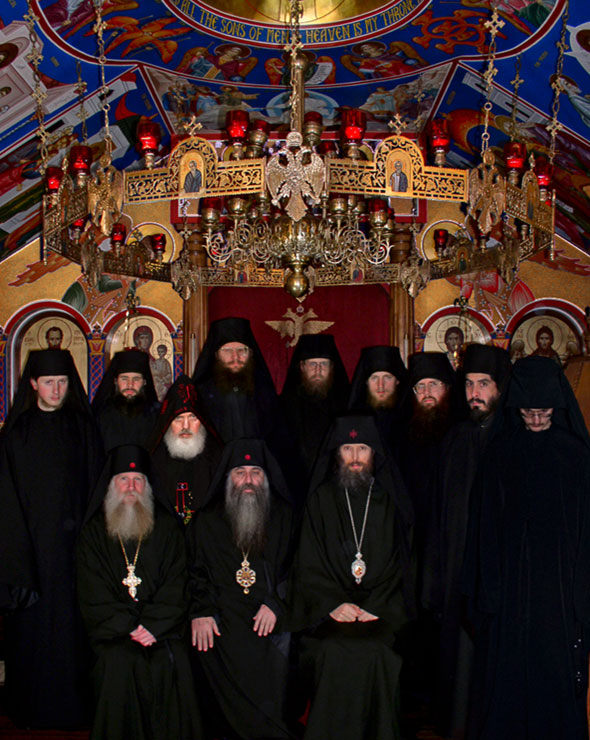 When it's time to finally pull away from this sweetheart of a town, the commonly agreed upon place to hitch back up the hill is directly across the road from the Alderbrook. It's easy, because these people know who you are and where you're going. On the way back to the summit, watch out for deer and monks on the road.



© 2000-2018 David Plotnikoff. All rights reserved.