Ciudad de los Tacos
The Complete Guide to All The Taquerias of Redwood City, v. 2.0
---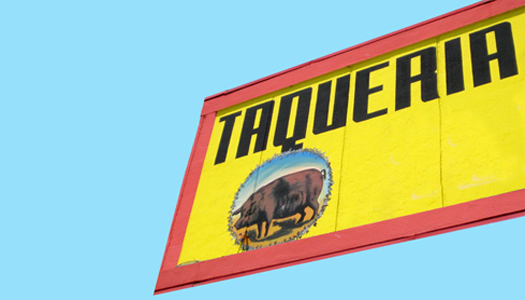 One day in the spring of 2008, after devouring every last sushi bar from Millbrae through Cupertino -- all 62 of them -- Sushi Monster put down his hashi. He looked back on all he had consumed and declared that it was enough.

Two years of $70 nigiri lunches had left Sushi Monster feeling ... spent. He fell into a deep sleep and experienced a vision: a new mission to find an authentic, vibrantly flavorful and interesting lunch that could be had for less than $10. When he awoke as El Taquistador, he knew where he had to go: Redwood City.

With 49 taquerias to 74,000 residents, the city might have the highest per-capita concentration of authentic taco stands in the state, if not the nation. To match la Ciudad de la Secoya, San Francisco would need 492 taco shops -- and San Jose would need 615.

Redwood City's tacos are not unique. Similar fare is available just about anywhere in the West where Mexican immigrants reside. It's the sheer density of the scene that's remarkable: On the stretch of Middlefield Road between Woodside Road and the Atherton line, there are as many as six taquerias per block. And then there's the gas station on Fifth Avenue that has two taquerias shoehorned in, side by side. It's not uncommon to see a taco truck at the curb outside a brick-and-mortar taqueria, just for the walk-up traffic.


HIDING IN PLAIN VIEW
To find all the great tacos of Redwood City, you need to look beyond the obvious. Stealth taquerias are everywhere. Some of the best are found in the back of corner mercados. These are handy if you need to pick up a saint magnet for your dashboard, a bottle of NyQuil, a phone card and a Power Rangers pinata while waiting for your lunch. Besides the typical mercado/taqueria combo, there are also carnicerias (butcher shops) and panaderias (bakeries) doing tacos on the side. And one taqueria that's a pool hall. (In a vibrant neighborhood that boasts a combination muffler shop-and-florist, anything is plausible in the name of commerce.) While most Redwood City taquerias are fairly similar in their core offerings, they span a broad range of variegated styles. There's Vega's Market, where you can browse through Spanish-language evangelical tracts while waiting for your tacos. And one block south there's La Casita Chilanga, a shack the size of a garden shed, blasting Aerosmith at hair-curling volume.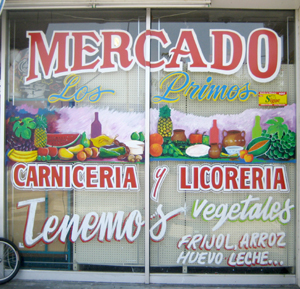 AN HONEST TACO
While nobody will ever argue Redwood City's signature cuisine is particularly delicate or subtle, it is a mistake to assume these taquerias offer only campesino street food. Many feature a range of mariscos plates -- seafood dishes from Baja California and Michoacan's own Pacific coast. Then there are the oversize tortas, Mexico City's answer to the Philly cheesesteak, plus a growing selection of Salvadoran and Nicaraguan dishes from pupusas to plantains.

The iconic Redwood City taco is honest food. There is nowhere to hide mediocre ingredients or poor technique. It begins with two corn tortillas, four inches across, fried just seconds prior to being served. Carne asada (skirt steak), lengua (beef tongue), sesos (beef brains), cabrito (baby goat), pollo (chicken), carnitas (braised pork) and al pastor (spit-roasted pork) are all common fillings. (Sadly, no Redwood City taqueria serves one of Michoacan's most celebrated taco fillings: roasted green iguana.) The tacos are garnished with diced onion, cilantro and a mild green tomatillo sauce and that's it. Truth on a tortilla.

What you will not see on the classic Redwood City taco: beans, cheese, guacamole or (heaven forbid) shredded lettuce. If you want all that stuff and more, 80 percent of these shops proudly offer a gringo-style train wreck called a "super burrito," often the size of a bowling pin.

Four tacos comprise a respectable lunch and will set you back $4 to $10. The tacos are always best consumed immediately, before the tortillas cool. This stuff doesn't travel well. Someone driving into Redwood City on a taco mission should carefully weigh the eat-in/take-out options. Some of the smallest shops are uncomfortable dining venues. And a couple are strictly take-out only. If it bothers you to eat tacos off the hood of your car, you might want to find the neighborhood parks with picnic tables.


THE MEASURE OF A GOOD TAQUERIA
Some signs you are probably in an authentic taqueria: La Virgen de Guadalupe watching from above. Assorted narco-corridos and rock en Espanol on the jukebox. Telenovelas, soccer or Mexican wrestling on a big-screen TV. Jarritos fruit sodas, Mexican Coke, Modelo and Pacifico beers in the beverage case. Iced aguas frescas (fruit drinks) and horchatas (a milky, rice-based beverage) in gigantic glass jars or plastic buckets on the counter. A trompo (carved pork shoulder) the size of a fire hydrant, impaled on a mechanized spit and crowned by a slice of pineapple.

The taqueria that insists on applying a one-size-fits-all serving of salsa to your order is guilty of taking extreme liberties with your palate and should be ashamed. Still, many otherwise respectable restaurants adhere to this offensive practice. You want to seek out a taqueria that offers a variety of fresh salsas at a self-serve condiment bar.

A large variety of fillings is not necessarily a plus. What you don't want to see are ingredients that have been sitting around a steam table for an extended period of time. The more handwork that's done after your order is placed, the better. In an ideal situation, you'd see the asada being grilled to order.

Finally, there are two prime indicators that a taqueria is dead serious about its craft: The workers hand-press tortillas from scratch, fresh by the hour -- or even by the order. And they make a fresh red salsa that is as intoxicating as a first kiss. When you discover a taqueria that does both, you'll have found the true taste of Redwood City.


A CITY AND A STATE
Although there are excellent tacos to be had all over Redwood City, any first-time pilgrim should focus on "Little Michoacan," the unofficial appellation for all the neighborhoods bounded by Highway 101, El Camino Real, Woodside Road and Willow Road. (It includes the North Fair Oaks neighborhood that lies just outside Redwood City proper.) The area is home to thousands of families with ties to the Mexican state of Michoacan. Thus, the roster of taquerias and other businesses along Middlefield Road reads like a roadmap of the Mexican state's municipalities -- Morelia, Uruapan, Arteaga, Apatzingan.

Redwood City has particularly strong ties to one specific municipality -- Aguililla -- extending back more than 60 years. In 1995, San Jose Mercury News journalist Edwin Garcia, writing about the extraordinary relationship between the two communities, reported that there were 10,000 people in greater Redwood City who had family in the remote hill town. Today, it's a fair guess that at least one in every three Latino residents of Redwood City has roots in Aguililla.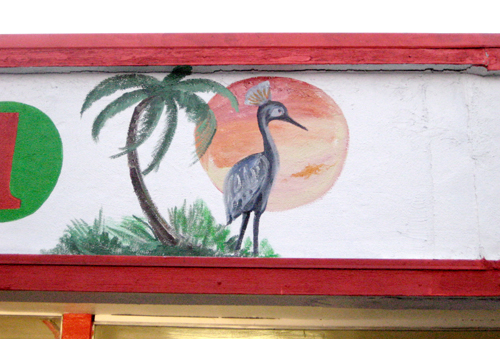 THE OMNIPRESENT G-FORCE
You can't spend more than a day on the hunt for tacos in Redwood City without encountering the great mystery of "Grullense." It would take the onomastic equivalent of Indiana Jones to get to the bottom of this. Across the state, there are dozens -- perhaps hundreds -- of taquerias and taco trucks operating under some variation of the name "Grullense." There are seven in Redwood City, not counting trucks. Some are related. Some are not. Some are excellent. Others are not. El Grullo (literally, a crane) is a municipality in the Mexican state of Jalisco. The Gamez family, originally from El Grullo, reportedly brought the brand to the Bay Area more than three decades ago. But today "Grullense" is to taquerias as "Frosty" is to soft-serve ice cream shacks -- a generic, non-trademarked appellation without any regional significance. Two of the Gamez family Grullenses are among the finest all-around taquerias in the region.


ABOUT THE LIST
Great flavor -- the sublime three-part harmony of the meat, red sauce and tortillas -- is always the top criterion. Shops with serve-yourself salsa bars got extra points. As did places that had "weekend" items (birria, barbacoa, tripas) available every day. The overall attractiveness of the shop was a factor. And finally, the presence of specialties seldom seen at other taquerias was a plus. Price was a non-issue. Expect to pay between $4 and $10 for lunch everywhere, unless you're getting some big dinner plate.

On the initial visit to each shop, I ordered four tacos -- most often carne asada, lengua, birria (when available) and perhaps some other type that looked interesting, such as machaca, desebrada or barbacoa. El Taquistador is not a consumer of pork products, so carnitas, al pastor, chicharron and other porcine delights weren't part of my evaluation. Many of the shops that did well on the initial visit got a second visit for a burrito or a dinner plate. A few favorite places were visited more than a dozen times.

If you order carefully, there are excellent items to be sought out well down into the top half of the list. (For example, Mi Hacienda, ranked overall at No. 21, has delicious lengua.) Given the sheer profusion of quality shops in such close proximity, El Taquistador doesn't see much reason to return to any place ranked in the bottom half of the list. Stick to the green dots on the Google map and you'll be better off.

For those keeping score at home, to arrive at the magic number of 49, I included the entirety of Little Michoacan, which extends into unincorporated San Mateo County to the Atherton line. (Yes, some of these places have Menlo Park postal addresses, but they are not in Menlo Park). I did not include: taco trucks (another list, another time); sit-down, full-service restaurants (e.g. Amelia's, El Viejo, El Guanaco, La Pachanga, Las Parrillas, La Roca and La Costa); gringo-style margarita mills (e.g. Milagros, Mexquite/La Corneta and Margaritas); and, seafood specialists (e.g. La Huasteca, La Sirena Rosa, El Cora and 7 Mares). It should go without saying El Taquistador would never be caught dead eating at a Chevy's, Chipotle or Unamas.

Finally, the reader is urged to bear in mind that the statements below are not allegations of fact but expressions of opinion from one person who eats an awful lot of tacos.


---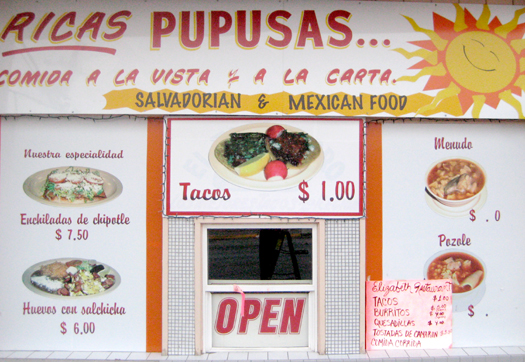 ALL THE TAQUERIAS OF REDWOOD CITY, v. 2.0
1) Taqueria El Grullense, 1280 El Camino Real
2) El Grullense Grill, 768 Woodside Rd.
3) La Casita Chilanga No. 2, 761 El Camino Real
4) Jimenez Taqueria, 1798 Broadway
5) Taqueria MexCal, 3215 Middlefield Rd.
6) Chavez Supermarket, 46 Fifth Ave.
7) El Grullense No. 2, 2940 Middlefield Rd.
8) Tacos Delicias, 3252 Middlefield Rd.
9) Rincon Tarasco, 3200 Middlefield Rd.
10) Tacos El Grullo, 2798 Spring St.
11) Taqueria Mar y Tierra, 1475 Broadway
12) Tacos El Grullense No. 1, 1243 Middlefield Rd.
13) Taqueria Apatzingan, 3305 Middlefield Rd.
14) La Casita Chilanga, 2928 Middlefield Rd.
15) La Casita Chilanga No. 3, 995 Fifth Ave.
16) Aguililla Market Taqueria, 3250 Middlefield Rd.
17) Panaderia Michoacan, 2561 El Camino Real
18) La Azteca Mexicatessen, 1531 Main St.
19) El Paisano Carniceria y Mercado, 2856 Middlefield Rd.
20) El Grullense No. 3, 795 Fifth Ave.
21) Mi Hacienda, 895 2nd Ave.
22) Taqueria Mi Rancho, 593 Woodside Rd.
23) Tacos El Camino, 2627 El Camino Real
24) Chavez Supermarket, 775 Arguello St.
25) Apatzingan 2, 739 Chestnut St.
26) Nikko's Mexican Grill, 408 El Camino Real
27) Mis Amigos, 828 Fifth Ave.
28) Taqueria Gonzalez, 3194 Middlefield Rd.
29) Mi Pueblito, 3225 Middlefield Rd.
30) Tacos El Grullense E&E, 2401 Middlefield Rd.
31) Chela's Carniceria, 1714 El Camino Real
32) Tacos El Grullense E&E, 999 El Camino Real
33) Rosita's Taco Stop, 1515 Woodside Rd.
34) La Estrellita, 2205 Middlefield Rd.
35) Sancho's, 3207 Oak Knoll Dr.
36) Bravo Taqueria, 980 Woodside Rd.
37) Vega's Market and Grill, 2585 Middlefield Rd.
38) Black Bean Cuisine, 847 Main St.
39) Taqueria El Tulense, 2391 Spring St.
40) Mi Rancho Market, 137 Roosevelt Ave.
41) Arteaga's Starlite Supermarket, 812 Fifth Ave.
42) Mi Rancho, 2505 Middlefield Rd.
43) Los Gallos, 3726 Florence St.
44) Karlita's Taco Place, 512 Woodside Rd.
45) Frida Cocina Mejicana, 820 Veterans Blvd.
46) Naranjo's Taqueria, 2647 Broadway
47) El Jarachito, 3264 Middlefield Rd.
48) Elizabeth Restaurant, 2855 Middlefield Rd.
49) La Fiesta, 314 Arguello St.

See the entire list on a Google map, with hyperlink index.

No. 1
Taqueria El Grullense
1280 El Camino Real
The taqueria our family fondly refers to as "Old Grullense" is far and away Redwood City's best all-around shop (although there's a lesser operation on Middlefield Road that bills itself as "Grullense No. 1"). It's all about the sauce. No taqueria can aspire to greatness without a great salsa roja. And only this one and its sister operation, El Grullense Grill, meet that mark day after day. I know I'm not the only person who's sneaked in their own small Tupperware container just to get a larger to-go hit of this extraordinary sauce. The shop, hermit-crabbing in an old A&W just a block south of Jefferson Ave., is a crossroads of the community, with a remarkably diverse following. The $1.25 tacos are consistently excellent. The wet burritos are two-plus meals even for a hearty eater. And the dinner plates, particularly the camarones platters, are also solid.

No. 2
El Grullense Grill
768 Woodside Rd.
The newest and slickest of the city's seven Grullenses is a sibling of "Old Grullense," and also run by Juan Gamez. Like "Old Grullense," it's a study in consistent quality. Unlike "Old Grullense," you'll find a comfortable, inviting dining room and a full bar in the back. This is a large menu by any measure -- with 16 taco fillings every day and a full complement of dinner plates. The birria (referred to as "cabrito" here) and lengua tacos are both very good, as are the burritos (if you specify they go easy on the rice). For something a bit more decadent, try one of the camarones platters (such as camarones imperiales -- bacon-wrapped shrimp, smothered in cheese and sauteed with Kahlua). Again, the red sauce at the full salsa bar is the killer draw -- and they're happy to sell it by the pint or quart.

No. 3
La Casita Chilanga No. 2
761 El Camino Real
Of the three Casita Chilangas in Redwood City, this is the go-to choice: Sit-down dining in a warm, comfortable space. Plus a full menu of tacos and intriguing big plates in addition to the house specialty, tortas. The location is tops as well, with easy parking on the west side of El Camino next to Sequoia High School.

On the taco menu, the home run is the suaperro -- beef rib meat. This is a rare find -- a delicious alternative to ho-hum asada. Another rare treat: Mexico City-style lamb tacos and consomme on the weekends. Three of the large $2 tacos make a substantial lunch. Of the 14 celebrated tortas (priced from $5.75 to $13.95), La Encajosa is a glorious chorizo gut bomb you could probably live off for a couple days. The $12 camarones alambres platter looked absolutely delicious, with carmelized onions, bell pepper, bacon, chorizo and cheese. Again, this is a real bad place for people with cholesterol issues. Little house, big flavor.

No. 4
Jimenez Taqueria
1798 Broadway
This small shop a block from the Kaiser campus has a limited menu. But what they do they do very well. Lengua and asada are both reliably good. Birria (weekends only) is outstanding. The birria tacos come on tortillas that are handmade by the order on a large wooden press. (You might be able to specify handmade tortillas on other items as well.) Four $1.50 tacos is a substantial lunch. If you don't specifically request the salsa roja, the standard tomatillo sauce will be all you get.

No. 5
Taqueria MexCal
3215 Middlefield Rd.
The 3200 block of Middlefield being perhaps the most competitive taco venue in the state, any new arrival better be good. These guys, who replaced Tacos Del Oro in the spring of 2008, are real good. The lengua might be the best in the city. On the weekends, the birria tacos are served on tortillas handmade by the order. Beyond the usual lineup of $1.25 tacos, $4.95 burritos and $4 tortas, we noted with interest the machaca plate and pollo guisado (stewed chicken), a seldom-seen taco filling. No salsa bar, unfortunately. (Remember to request the very decent salsa roja on the side for to-go orders.) With zero decor except for a booming television and an imposing new steam table, this is not an attractive place to dine in. MexCal does offer off-street parking on a block where curb space is tight.

No. 6
Chavez Supermarket
46 Fifth Ave.
Not your funky corner mercado by a long shot. This flagship of the ever-expanding Chavez empire (six stores, with three in Redwood City) is a full-service modern supermarket with a high-volume taqueria along one wall. The customer base here is bifurcated: Although it's on the southwest edge of Little Michoacan it's also the closest full grocery outlet for a fair swath of Atherton. Don't be intimidated by the substantial line at lunchtime. This is a big, well-oiled machine and the taqueros really hustle. Three $2.29 tacos would be plenty. The asada may be the best anywhere. Birria and barbacoa (available every day) are also good. Avoid the lengua. And avoid the bitter red salsa as well. Although I didn't partake, several online sources say the al pastor is outstanding. With a comfortable eat-in area, quality tortillas and memorable asada, this is a step above Chavez' Arguello Street operation. (The third Redwood City outlet, on Middlefield, does not sport a taqueria.)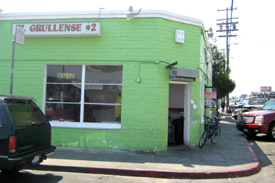 No. 7
El Grullense No. 2
2940 Middlefield Rd.
This tiny shop, in the same eye-sizzling iguana-green building as La Panaderia Michoacan No. 2, is a minimalist expression of Grullense style. With three stools and four chairs, the austere corner operation doesn't lend itself to a comfortable sit-down meal. The basic taqueria menu is anchored by $1.15 tacos and $4.25 burritos. No salsa bar, but the red sauce that comes on the tacos is decent -- tangy and mild. Lengua and asada are both good calls.

No. 8
Tacos Delicias
3252 Middlefield Rd.
Perhaps the ultimate stealth taqueria -- with no signage at all to tell you what wonders lie at the back of the Los Primos liquor store/carniceria. The one-woman taco operation is a single six-foot folding table and a tiny steam table at the back of the butcher case. Asada, lengua and pastor are all she had when I stopped in. Choose from a serious red salsa, a tomatillo and an avocado-based sauce. No menu, no seating, no English. Just generously built $1 tacos done right. Unfortunately, this is the kind of seat-of-the-pants operation that may or may not be there on any given week.

No. 9
Rincon Tarasco
3200 Middlefield Rd.
The intersection of Fifth Avenue and Middlefield Road is the cultural and economic heart of Little Michoacan. And Rincon Tarasco has been an institution on the southwest corner for as long as El Taquistador can remember. On a Saturday afternoon, with a mariachi band sometimes stationed just outside the front door, it really does feel like the center of a world that is more Mexican than American.

Although Rincon Tarasco does enough business with $1.50 tacos, $4 tortas and $5 burritos to qualify as a bona fide taqueria, the real draw here is the big plates, such as lengua, camarones and guillotas (quail). The machaca con huevos -- the Norteno equivalent of the very traditional Michoacan specialty aporreadillo -- is a hearty, deeply satisfying plate of shredded, dried beef over scrambled eggs, swimming in a sweet, tangy red sauce. There's no salsa bar, but the red sauce you get on the table with chips is good stuff. Daily specials on the white board can range from barbacoa enchiladas to cesos tacos. Rincon Tarasco scores big on two major tests: Handmade tortillas to order and serious red sauce.

No. 10
Tacos El Grullo
2798 Spring St.
This sleepy neighborhood shop two clicks off the main drag is worth a look if for no other reason than the wild murals and over-the-top Virgen de Guadalupe shrine. The $1 tacos are solid, thanks to very good tortillas and an uncommonly complex red sauce.

No. 11
Taqueria Mar y Tierra
1475 Broadway
Skip the forgettable tacos and go straight for the big plates, particularly the seven camarones platters priced at $11. The camarones a la diabla is an excellent choice, with a dozen medium shrimp drowned in a sweet, tart sauce that put a noticeable tingle on my lips. Dine-in is the way to go here on weekdays when things slow down a little. On weekend afternoons, Mar y Tierra can be jammed, with large family groups spilling out onto the sidewalk between Radio Shack and Office Depot. There's no salsa bar, and the red sauce I got with my take-out order was not to my taste. But on a subsequent visit the red sauce on the table was quite good. The breakfast menu includes six huevos plates, including nopalitos (cactus). They're gringo-friendly and take plastic.




No. 12
Tacos El Grullense No. 1
1243 Middlefield Rd.
From the street, this appears to be an absolute clone of our No. 1, pick, "Old Grullense," also doing business in an old A&W. But upon closer examination, it's a relatively minimalist menu built on $1.25 tacos, $5 tortas and $5 burritos. Overall, the setup resembles Grullense No. 2 and 3 much more than it does "Old Grullense" or Grullense Grill. The one unforgivable sin for any Grullense: no salsa bar. The red that comes on the tacos is decent enough. Lengua and pollo asada are OK. Carne asada is the strongest item in the lineup. When you just want the basics, this will do.

No. 13
Taqueria Apatzingan
3305 Middlefield Rd.
A full-scale taqueria that shares a wall with the mercado of the same name next door. There are a very respectable 14 fillings for tacos, tortas and burritos on the garage-door-sized menu board. Tacos come in three sizes -- regular ($1.50), mano ($1.75) and super ($2). Four of the regulars is a large lunch. Birria is the real draw here, a little bit of a drier prep than at some other shops. The salsa bar offerings are limited. Skip the chile-oil-based red sauce and go for the tomatillo. You could eat-in here, but it's not nearly as attractive a dining room as the one at Apatzingan 2.


---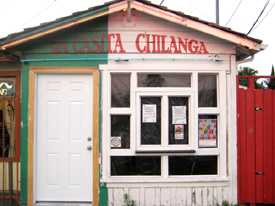 No. 14
La Casita Chilanga
2928 Middlefield Rd.
Yes, it really is a casita -- a shack about the size of a one-car garage. This is the mother ship of the La Casita Chilanga empire. Although the sign on the roof says tacos in foot-high letters, once inside it's DF-style (Mexico City) tortas only. As with all the Casitas, this one has a pronounced counterculture, rock 'n' roll vibe. There's the Virgen of Guadalupe on the wall. And there's also a bedsheet-sized tapestry of the late Jim Morrison. Instead of corny corridas, you get Aerosmith blasting at full volume. La Eva, billed as "costilla asada," was just a run-of-the-mill skirt steak asada sandwich on a pressed baguette. It's a nice change of pace from tacos, but for $7.30, I'd expected something a little more substantial.

No. 15
La Casita Chilanga No. 3
995 Fifth Ave.
As unlikely as it may sound, this closet-sized torta outlet is shoehorned into a gas station alongside Grullense No. 3. And they both seem to do boom take-away business at all hours of the day and night. (There is a modest counter along the side of the building, but aside from that, you're looking at eating off the hood of your car.)

The 14 tortas on the menu are almost identical to the lineup at La Casitas Nos. 1 and 2. For $5.95, my La Del Chavo Del 8 was an excellent deal -- ham with chipotle mayo, sliced jalapenos, onions, tomato and avocado slices. Not too dry, not too sloppy. Just right. It'd be my top pick at any of the Casitas. Good enough to break my aversion to pork products. Some interesting departures from the default La Casita menu: La Juguetona (turkey sausage) and a version of La Del Gordo y Eduardo (the "everything" torta) that goes for a staggering $18.95. (The same torta is $7 less at No. 2). All the La Casitas are good --- but No. 2 is clearly the top pick for the reasons outlined above.

No. 16
Aguililla Market Taqueria
3250 Middlefield Rd.
Don't take the "market" part of the name at face value. It's a vestigial appendage from the former mercado that opened nearly 30 years ago. Today, you'll find a big, well-appointed taqueria with one of the most inviting dining rooms in Little Michoacan. What survives from the mercado days are a few shelves of Mexican canned goods and a rack of CDs. These gigantic tacos ($2.75 to $2.95) are hardly representative of Redwood City style, but they're quality products and two is a respectable lunch. The gringo-friendly establishment does a big lunch business with out-of-neighborhood cubicle dwellers. (They take plastic and office groups can fax in orders.) On the limited menu of taco fillings (no lengua, birria, cabeza, etc.), the carne asada -- grilled to order -- is good. Overall though, no home-run tastes. Like Rincon Tarasco on the corner, this is a very attractive place to pull up a stool by the window and watch the world go by.


---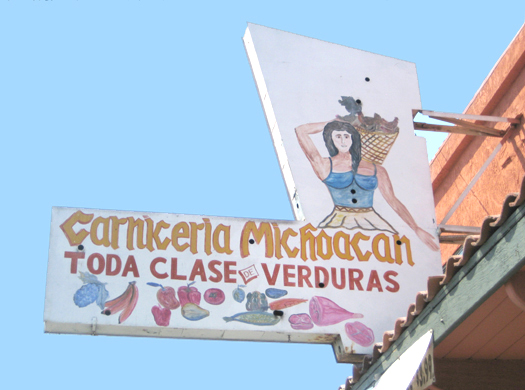 No. 17
Panaderia Michoacan
2561 El Camino Real
Despite the bars on the windows and doors, this is a good shop in a good location -- and a comfortable place to eat in. The combo mercado-and-bakery has an interesting set of taco fillings, including barbacoa, chicharron (pork rinds) and (if you really hit them on the right day) desebrada (shredded beef). Tacos are $1.35 for regulars, $2 for larges. The lengua was memorable for the slight background note of cumin or curry. At the respectable salsa bar, go for the mild red rather than the hot.

No. 18
La Azteca Mexicatessen
1531 Main St.
With its large, attractive dining room and convenient location right off Woodside Road, this gringo-friendly combo mercado gets a lot of out-of-neighborhood business. It is particularly renowned for breakfast. The $1.75 "mini tacos" are the Redwood City four-inch standard, and they are indeed mini on the fillings. On the weekend you may see a worker grilling pastor outside the front of the mercado entrance, a not-so-subtle marketing ploy to entice the grocery customers to swing next door for a taco or three. La Azteca's take on machaca is a world away from the dried beef at other places -- like a fine brisket, with a sweet mint note to it. Chipotle steak packed a smoky, spicy wallop and proved to be a glorious mess as a taco filling. On the deli end, they sell rice, beans, meat, guacamole and salsa by the half-pint, pint or quart measure. And chicharron and carnitas by the pound. Avoid the red sauce at the salsa bar.

No. 19
El Paisano Carniceria y Mercado
2856 Middlefield Rd.
This is among the funkier corner mercados along Middlefield. The $1.50 tacos are basic fare done right, particularly the asada. The machaca is an interesting seldom-seen alternative as a taco filling. Superior tortillas, sometimes pressed while you wait. No salsa bar, but the red and green that go on the tacos are just fine. Birria and menudo weekends only.

No. 20
El Grullense No. 3
795 Fifth Ave.
Jammed in alongside La Casita Chilanga No. 3 in a Triton gas station, this place is always hopping with walk-up business. Despite the outside counter along the side of the building, it's really a to-go-only proposition. The lineup is limited to the standard ($1.15) taco and ($4.85) burrito choices, with lengua and asada being the best calls. Although there's no salsa bar, the stuff that goes on the tacos lives up to the Grullense name.

No. 21
Mi Hacienda
895 2nd Ave.
The lunch crowd mid-week tends to be predominantly tech drones from the nearby Midpoint office park, rather than neighborhood denizens. Among the $2 tacos, lengua is an outstanding choice. In addition to the standard menu, be sure and check the daily whiteboard for specials such as pulpo (calamari) done three ways. Pass on the red salsa. Menudo and birria weekends only.

No. 22
Taqueria Mi Rancho
593 Woodside Rd.
With five taquerias in a mile, Woodside Road west of El Camino is shaping up to be a pretty competitive strip. This bright, immaculate new shop offers the usual taco offerings (which come with cheese and guacamole standard), burritos and all the requisite big plates. Three of the standard tacos is a hearty lunch. The carne asada is the only standout here, with decent birria on the weekend only. Of the 12 seafood offerings, I favor the camarones a la diabla, with its sweet, tangy red sauce. Although quality has been uneven over several visits, Mi Rancho (which is not affiliated with the Mi Rancho market on Roosevelt Ave. or the Mi Rancho taqueria on Middlefield Road) is a good dine-in choice.


---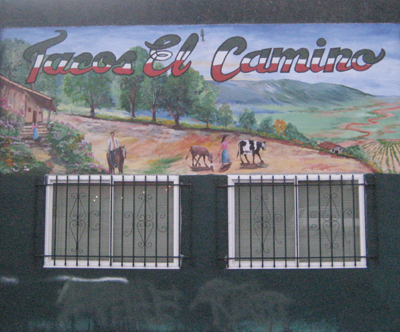 No. 23
Tacos El Camino
2627 El Camino Real
Consider this shop to be hiding in plain view, on the west edge of Little Michoacan, between the Hanky Panky gentlemen's club and the Secrets adult video store. It's probably passed by 10,000 motorists a day, but it's easy to overlook when zooming by at 50 mph. The ghetto bars girding the windows and doors don't add to the allure. Once you're inside, there's a nice surprise: a pleasant dining room, great murals and -- wow! -- a pool hall taking up half the square footage, accessed by a door next to the drink cooler. (The most spectacular mural is in the pool hall.)

Three of the $1.75 tacos make a substantial lunch. Lengua and birria were both of good quality, but lacked any real savory flavor. There was no salsa bar to help matters. There are 16 dinner plates, most $9. Overall, a passable eat-in option in a good, overlooked location.

No. 24
Chavez Supermarket
775 Arguello St.
This is where the Chavez empire started, a modest convenience store and carniceria that now has a taco counter and a few tables back by the beer coolers. As with the sister location on Fifth, it gets jammed at lunch, but the line really moves. Avoid the red salsa, which is of the orange chili-oil variety. On the $2.29 tacos, asada is the best call. Birria is an everyday item. Avoid the lengua. Given its offbeat location, the only real competition is La Casita Chilanga two blocks away. Parking can be tough.

No. 25
Apatzingan 2
739 Chestnut St.
Hands-down the city's most attractive combo mercado. Apatzingan 2, a sibling to the Apatzingan that anchors the south end of the Middlefield Road strip, opened in December of 2007, in a totally rehabbed historic tavern building. The bright new dining room and back patio are both inviting places to kill some time. Like its older sibling, there are 14 fillings on offer, including cesos, tripo, cabeza, barbacoa and costillas (pork rib). Standard tacos are $1.50, mano are $1.75 and supers $2. Unfortunately, quality was inconsistent over two visits. On the first trip, the birria was outstanding. On the second trip, it was studded with many gristly hard bits. Avoid the overstewed lengua.

No. 26
Nikko's Mexican Grill
408 El Camino Real
This hole-in-the-wall probably wouldn't last six months in a competitive slot down on Middlefield Road. But the idiosyncratic shop seems to have staked out a defensible territory, hiding in plain view on El Camino, at the extreme north end of Redwood City. The standard tacos are solid, albeit with a limited lineup of fillings. The non-standard items are pretty interesting, including a lime-steak burrito, a peanut-butter-and-chicken burrito, nopal tacos (steak and cactus) and a downright disturbing "teriyaki taco" (stir-fried rice, bell peppers and chicken garnished with sour cream, cheese and pineapple). Be sure and see the quartet of daily specials on the butcher-paper roll to the right of the counter.
No. 27
Mis Amigos
828 Fifth Ave.
This is a very solid, if unremarkable newcomer to a very competitive stretch of Fifth Avenue. Mis Amigos, which opened in June of 2008 in the mini-mall space formerly occupied by Los Gallos No. 2, is your standard neighborhood taqueria, with a basic tacos/tortas/burritos/quesedillas lineup. Asada, birria and lengua tacos were all done right. No salsa bar, unfortunately. Between the eyeball-sizzling paint job and the eardrum-shredding jukebox, you're guaranteed a wide-awake dine-in experience. No culinary home runs so far, but far superior to Arteaga's next door -- and a good alternative to Grullense No. 3 and La Casita Chilanga No. 3 if you don't wish to eat standing up.

No. 28
Taqueria Gonzalez
3194 Middlefield Rd.
I had high expectations for Taqueria Gonzalez, based on Web intelligence that reported great birria, asada and really serious hot sauce. This is a birria specialist -- and the only memorable thing about my visit was the little Styrofoam cup of broth that accompanied the $2 birria tacos. Nice touches: The tortillas are made on the spot. And a to-go order comes with onions, limes and cilantro in a Ziploc baggie. Plus three salsas -- tomatillo, red and chile oil. Unfortunately, the birria was shredded and pureed to a consistency approaching paste. Given the number of outstanding places within a block, it'd be hard to recommend Gonzalez.

No. 29
Mi Pueblito
3225 Middlefield Rd.
Mi Pueblito is a taqueria connected internally to the La Esperanza Market, although it has its own separate entrance. It sports an attractive dining room and the default standard tacos/burritos/tortas/big plates menu, plus 10 varieties of pupusas. Avoid the asada. This was not a memorable meal.

No. 30
Tacos El Grullense E&E
2401 Middlefield Rd.
This is a bare-bones basic taqueria menu, with a dining area that has all the charm of a Third World bus station. Pollo, pastor, asada and lengua were the only fillings I noted for the $1.15 tacos. Uncommonly greasy tortillas and no salsa bar are two reasons to rank "Enrique and Esther's" operations as the poor relations in the extended Grullense family.

No. 31
Chela's Carniceria
1714 El Camino Real
Chela's is primarily a butcher shop, and reputedly a birria specialist. (You'll get a Styrofoam cup of broth to accompany the birria tacos.) There is no menu per se. And no salsa bar. The dining area, with its folding tables and chairs could be a church basement, were it not for the stunning, bucolic mural that fills one wall. Avoid the chile-oil based red salsa.

No. 32
Tacos El Grullense E&E
999 El Camino Real
Like the other "Enrique & Esther" Grullense, this is the basic stuff, served up primarily for the kids at Sequoia High across the street. You could do take-out here, but your better options are to either go a long block south on El Camino to "Old Grullense" or a block north to La Casita Chilanga No. 2.

No. 33
Rosita's Taco Stop
1515 Woodside Rd.
The only remarkable thing about this otherwise undistinguished shop: A stunning salsa bar with at least eight varieties of fresh salsa and many other extras. They do a decent lengua taco. Skip the desiccated asada. There are serious construction and proportion problems with the burritos.

No. 34
La Estrellita
2205 Middlefield Rd.
The dining room is a little cheerier these days, but there's still nothing special about this combo mercado anchoring the north end of the Middlefield strip. The $1 tacos are still ho-hum, with a limited selection of asada, "spicy beef", pollo, chile verde and chile colorado. The asada was decent. The "spicy beef" was a fatty stew cut. On the plus side, they make the tortillas fresh to order. No salsa bar.

No. 35
Sancho's
3207 Oak Knoll Dr.
Sancho's is consistently mediocre at best. So why has it enjoyed such glowing reviews? Some people want their fish tacos and veggie burritos without having to cross El Camino. I suspect 90 percent of the folks who rave about Sancho's have never ventured into a real Little Michoacan taqueria. Sancho's thrives because it's many miles from any competition.

No. 36
Bravo Taqueria
980 Woodside Rd.
So-called "healthy Mexican" is not necessarily yummy Mexican. If a no-lard policy and options such as whole wheat or spinach tortillas turn your crank, this is your place. There are a limited selection of $1.25 tacos -- steak, shredded beef, fried pork, roast pork and chicken. The desebrado -- shredded beef -- is the only one I'd order again. The hot salsa is just straight habanero heat. With Grullense a couple blocks down the road, there's no reason to return.


---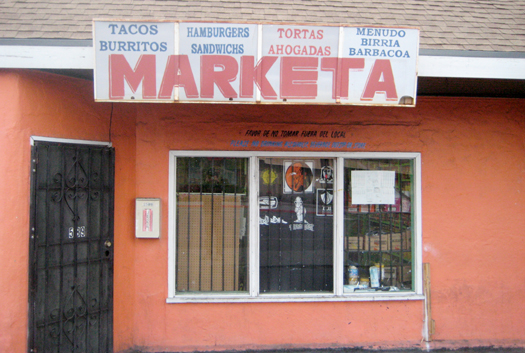 No. 37
Vega's Market and Grill
2585 Middlefield Rd.
Now this is an old school combo mercado. Full-on rustic funkiness. You'd need a coal-miner's lamp to illuminate the far back corners of this little gem. Vega's has probably been the corner hang for 40 years or more. The taco menu is the standard lineup, with surprisingly good birria on the weekends. Given the intense competition on Middlefield Road, this is not a destination taqueria. It appears to stay alive selling beer, cigarettes and other convenience items to people on the block. You can also find a decent selection of interesting baseball caps and evangelical literature.

No. 38
Black Bean Cuisine
847 Main St.
Despite the deceptively gringo-fied name, this sleepy (read: usually deserted) downtown shop occupies its own idiosyncratic niche as the city's Oaxacan cuisine specialist. Fried grasshoppers instead of chips? No. But there are a half-dozen supposedly "regional" plates. (Carne asada enchiladas and chiles rellenos are regional?) Beyond that, you'll find a pretty standard taco/burrito/torta/quesadilla lineup, with notable veggie options in each category. On the taco front, it's pretty dismal. This may be the only place in town that serves whole beans as a default option on their regular tacos. Even with the orange pasilla salsa that comes on the side, the end result is bland and starchy.

No. 39
Taqueria El Tulense
2391 Spring St.
A sleepy neighborhood shop a few clicks off the main drag. In addition to the $1.25 tacos and $4.50 burritos, take note of the weekly specials on the sandwich board outside the front door and the many specials on the whiteboard inside. I didn't note any memorable tastes here. No salsa bar. Despite my emphatic request for red sauce, the tacos came naked.

No. 40
Mi Rancho Market
137 Roosevelt Ave.
Mi Rancho is a big, attractive full-service supermarket filled with all manner of interesting impulse buys -- goat at the meat counter, a great selection of spices and condiments, etc. This is a great location from which to serve people who live west of El Camino. The most compelling reason to check out Mi Rancho: five regional specialty plates covering the DF, Jalisco, Yucatan, Sinaloa and Michoacan. The Michoacan plate ($6) is morisqueta, a rice dish with onion, chorizo and tomatoes. There are 12 of the standard plates on the menu plus three caldos. Three of their $1.75 tacos would make a hefty lunch. So what's not to like? Mi Rancho utterly failed the basic "yum" test. The tacos simply weren't very good on any level. The tortillas, suffering from not enough manteca, were dry, mealy and falling apart.

No. 41
Arteaga's Starlite Supermarket
812 Fifth Ave.
This very large combo mercado -- part of a seven-store statewide chain -- is much funkier than Chavez or Mi Rancho. It's a fine place to shop for everything from costume jewelry to $10 sombreros. The $1.25 tacos were on tortillas that instantly fell apart. You'll find a limited selection of the standard fillings. Although you could eat in here in a pinch, the seven stools and two tables next to the butcher counter are not a particularly attractive option. No salsa bar.

No. 42
Mi Rancho
2505 Middlefield Rd.
Tacos are not the strong suit at this shop that features ice cream by the scoop, shakes, $6 sub sandwiches, hamburgers and many Nicaraguan platters. Avoid the asada, a minced product that may have been meat in a previous incarnation. No salsa bar. No birria. No reason to return.

No. 43
Los Gallos
3726 Florence St.
These are passable tacos, but be sure to get them naked. The house red salsa is a nasty oil-based concoction. This shop is on the extreme southeast edge of Redwood City, right on the border with Menlo Park proper and there can be a gritty vibe in the parking lot, i.e.: people walking up to your car window trying to hawk shoplifted goods.

No. 44
Karlita's Taco Place
512 Woodside Rd.
There's no justification for Karlita's standard four-inch, ho-hum tacos being $2. The hot sauce is bright orange, straight heat. Carne asada is about as appetizing as a fistful of bacon bits. No salsa bar. Much better quality and value are two blocks up Woodside at Grullense Grill.

No. 45
Frida Cocina Mejicana
820 Veterans Blvd.
This is the taco shop that flavor forgot. Bland, bland, bland. The $2.25 tacos were utterly forgettable. Your only filling choices: asada, pollo, carnitas or pastor. The salsa was so weak it might have come out of a Pace jar.

No. 46
Naranjo's Taqueria
2647 Broadway
There's nothing charming or even remotely attractive about this hole in the wall. With uncomfortable seating for maybe 10 people, to-go is the only option. The lengua and barbacoa were both overstewed to the point they were almost disintegrating. No salsa bar.

No. 47
El Jarachito
3264 Middlefield Rd.
Nothing to recommend here. Fatty lengua and desiccated asada were the memorable items. With so much competition on this hottest of blocks, there's no reason to give this place a second look.

No. 48
Elizabeth Restaurant
2855 Middlefield Rd.
The $1.25 carne asada and lengua tacos were enough to convince me I didn't need a return visit to Elizabeth. No need to try the pupusas and other Salvadoran fare. An entirely empty dining room should be a tip-off. No salsa bar.

No. 49
La Fiesta
314 Arguello St.
On a dead Sunday afternoon with only four other patrons in the small shop, I was conspicuously ignored for an unconscionably long time. According to previous Web reviews, I'm not the first person to be given the invisible man treatment here. After 10 minutes, I finally gave up any hope of being served and walked out. With Chavez and La Casita Chilanga both a block and a half away, there's no reason to tolerate such treatment.

---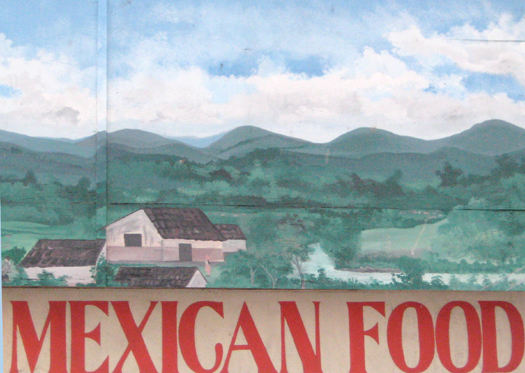 El Taquistador gives a big tip of the sombrero to Yelp.com contributor Kim "Jinx" N. who did such yeoman work scouting out many of these places in 2007.


EL TAQUISTADOR ETHICS:
El Taquistador pays for all his own meals.
El Taquistador receives no compensation.
El Taquistador reviews anonymously.



TALK TO EL TAQUISTADOR:
E-mail taquistador@emeraldlake.com.




The statements above are not allegations of fact but expressions of opinion from one person who eats an awful lot of tacos.

Copyright 2008, David Plotnikoff. All rights reserved. No text or image may be reproduced without permission.