Introduction

The phrase "food and lodging on the Pacific Crest Trail" probably calls to mind images of a wiry long-distance hiker squatting in the dirt next to a cat-food-can stove or riding out a squall in a gossamer-thin tarptent.

That's part of the experience. Then there's what goes on in the small towns closest to the trail. Judging from the sheer amount of space devoted to town stops in the Web journals of many thru-hikers, what happens off the trail is often as memorable and significant as what happens on it. A great town stop is a chance to recharge and relax. And just the anticipation of a Falstaffian supper, a hot tub and a soft bed can be a powerful motivator.

Most hikers don't have the luxury of choosing poorly when it comes to food and lodging. They want the right motel and the right restaurant the first time, because there may not be a second time in that locale. Our family's goal in sharing these notes with the PCT community is to supplement the existing resources with information that can help a hiker make prudent, informed choices.

These pages are selective and they contain strong opinions, from the perspective of one person -- a section hiker with a wife and toddler who shuttle him to and from the trail. Your experiences with these establishments may be markedly different. In some places, for our readers' convenience we've included accommodations and restaurants we did not try. We'll strive to make it clear when we're just passing along alternative options rather than weighing in with our editorial recommendation.

As of 2007, our guide pages cover Campo, at the Mexican border, through Manning Park, at the Canadian border. I am now re-hiking the entire trail in 500- to 800-mile sections each season. In the years to come, we hope that up-to-date intelligence from the thru-hiking community will allow us to keep this resource fresh and relevant for future classes of PCT hikers.

A word on PCT money and small towns:
The whippet-thin thru-hiker who's doing 25-mile days and carrying a pack with a seven-pound base is not the typical PCT hiker. While accounts of thru-hikers tend to dominate online forums and the mass media's depictions of the trail, the vast majority of PCT hikers are a different breed altogether. They are section hikers who for one reason or another -- mortgages, families, jobs, time -- are hiking pieces of the trail over a period of years.

This piecemeal approach is a highly inefficient way to travel. It means lots of long, redundant drives to trailheads. (You know you're a section hiker when you've memorized every rest stop and Mexican restaurant on I-5.) It means a lot of motel nights just prior to and after the trail. A lot of memorable meals in places that Zagat couldn't find in a hundred years.

While thru-hikers have a positive economic impact on trail towns, section hikers, by their sheer numbers and their more frequent use of services, have an impact that is many times greater.

Consider a section hiker who devotes four vacation weeks each year to the PCT, with a spouse or other support person along for the ride. Without factoring in gas, groceries and other expenses, just food and lodging alone will likely add up to $1,000 a year at the bare-bones minimum. If that hiker completes the trail in six years, that's $6,000 poured into local economies. (Our own estimate is closer to $10,000 over the span of a complete hike -- about three times that of a typical thru-hiker -- but we're trying to be conservative here.) Multiply that by the thousands of section hikers on the PCT each season and you get the bottom line:

Pacific Crest Trail hikers put tens of millions of dollars into trail towns. That's not granola.

A short sermon on community relations:
The motel clerk, the waiter, the hardware store owner -- they don't know your business is thanks to the PCT unless you tell them. Find time to mention that you're doing the trail. For some, their sole impression of the PCT community may be derived from the Charlie Manson look-alike who's hitchhiking at the end of the main drag. He is the PCT. But so is the family of four in the Volvo station wagon and the retired couple in the motor home. The trail community is diverse and the rest of the world should see it in all its infinite variety.

More times than we can recount, we have been the recipients of great kindness from people in trail towns -- people who went a lot further than they had to for our benefit. This is one reason we make a practice of routinely tipping 20 percent for OK service and 25 percent for good service. We urge you to consider doing the same if your circumstances support it. It is a small thing, but cumulatively it will have a very big impact on the life of service workers in rural towns.

Whether you're a lone hiker looking for a room for the night or part of a hungry mob that takes over half the diner, your interactions with people in trail towns will affect, for better or worse, how other PCT hikers are treated. Show some respect to the people who take care of us. It'll go a long way to make sure our community is welcome in their community for years to come.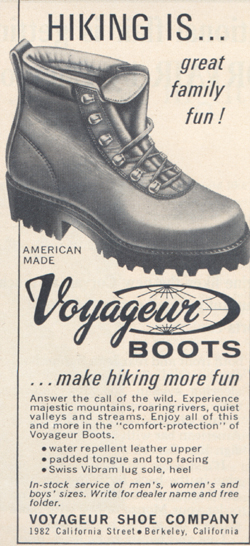 Our ground rules:
On the trail and at home we're fairly frugal. On the road, we like to eat well and we expect clean, comfortable lodging. Big calories of any sort are good, whether they're Basque, Chinese, Thai, Italian or Mexican. Big meat -- steaks or burgers -- is a personal weakness. We don't go for vegetarian or frou-frou nouvelle anything. You may want to see other journals for that culinary perspective on town food. There are plenty of journals on the sites listed in our Web resources section that provide an alternative-protein point-of-view.
We are not picky sleepers. We've stayed in -- and loved -- our share of $25-$45 motels. (The late, lamented Fobes 40 on Crowley Lake Drive south of Mammoth Lakes was a whopping $22 per night for the "deluxe suite" -- which meant there were fewer bugs in the bathroom, relatively speaking, and the room had been vacuumed at least once that season.) Motels should be clean. Funky is OK. Funky is good. Old and funky can be good also, sometimes. But things growing in the shower stall, exposed wires, things that may have died under the bed during the Eisenhower administration are not cool. Holes in the roof that let in the rain are not cool. If we wanted *that funky* we wouldn't have bothered to walk into town.
Over the years we have found that if you go shopping for lodging with rock-bottom price as your primary concern you should not be the least bit surprised where you end up. Most of the motels you're going to see listed here are running at least $90 in season now, give or take $20. Don't expect to find much worthwhile under $70 in any of these towns. There's just not enough surplus lodging stock to keep rates more competitive.
We are very sensitive to service issues. If someone treats us badly we will never return, no matter how good the food or how nice the room. Conversely, we value good service and tend to give it a lot of weight. If the call is between the good guy with the so-so motel and the jerk with the nice one, we'll take the good guy 10 times out of 10.
We are also very sensitive to value. Regardless of the particular price, we will try to flag poor value, fair value and extraordinary value where it's applicable.
The disclaimer:
We offer no guarantee as to the accuracy or timeliness of the information herein. Use these notes at your own risk. They are no substitute for the Pacific Crest Trail Association Data Book and Town Guide, which are both essential reading.
Except in a few cases where it's a significant part of our review (a very expensive restaurant or a bakery that's open very early) we have not included hours and prices for the simple reason that they change. Users are advised to call these businesses themselves.
If you see something that needs correction, please e-mail us at feedback@emeraldlake.com. Also, if you've had an especially good or bad experience at any establishment listed here -- or know of a business that should be listed here -- we'd like to hear about it.
Wishing you a safe journey on the crest,
The Plotnikoffs -- David, Susan and Alexandra